The impossible rules of a 2 years separation divorce UK
No-fault divorce became law in April 2022.
The eagerly awaited law change has made it much easier for couples to get divorced by removing the impossible rules of a 2-year separation divorce that beset the old divorce system in the UK.
This article looks at the new divorce process and what has changed now that the impossible rules have been removed.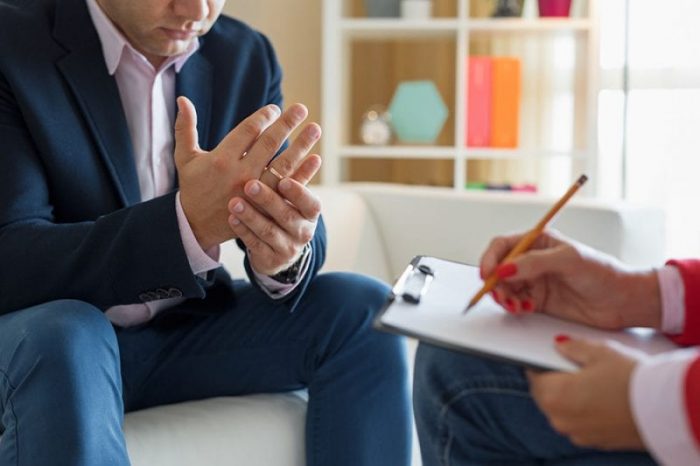 What's covered on this page
Can I divorce after 2 years separation?
'Can I divorce after 2 years separation without consent' is a question asked many times of our divorce experts. Regrettably, before no-fault divorce became law in April 2022 the answer would have been a resounding NO.
The UK divorce law had simply not caught up with the times and judges had to decide separation cases based on case law from the 1970's when life was so very different.
Even when both parties gave consent to divorce the law stated that you could only be separated and living in the same house if you maintained separate households. This meant in practice that you could not take meals together, socialise, sleep in the same room or share finances.
In effect, both spouses had to live as though they were living in separate flats within the family home.
Furthermore, a judge would throw out a 2-year separation divorce by consent if there was the slightest hint that the couple still got on or did anything together.
Mouncer v Mouncer 1972
The law was fixed in time due to a case called Mouncer v Mouncer [1972], in which the husband and wife were on very bad terms and slept in separate bedrooms. They continued to take their meals together, albeit that they were cooked by the wife often in the company of one or both of their children.
They shared cleaning the house and made no distinction between one part of the house and the other although the wife no longer did any washing for the husband. The only reason for the husband continuing to live in the house was his wish to live with and help look after the children.
The court held that "a rejection of a normal physical relationship coupled with an absence of normal affection" was not sufficient to constitute "living apart". Consequently the judge threw out the petition for a 2-year separation divorce by consent.
So if you wanted to rely on a separation as a 'fact' for divorce you had to say, you did not share anything at anytime which in modern day Britain was an impossibility.
No-fault divorce UK
The great news is that it is no longer necessary or even possible to file for divorce on the basis of 2 years separation. Since the introduction of 'No-fault Divorce UK' there is now only one grounds for divorce and that is the 'Irretrievable Breakdown of Marriage'.
The new divorce law came into legal force in England & Wales on 6th April 2022 and also applies to civil partnership dissolution.
Couples in England and Wales can now start divorce proceedings without using the 2-year separation divorce rule or having to blame their ex-partner for the breakdown of the marriage.
Because the impossible rules of the old system have been removed the new divorce law has made it far easier for couples to get divorced and furthermore, making a divorce application is now an entirely digital process to further streamline the petition process.
Key changes to the divorce law
Here is a summary of the key differences you need to be aware of with 'No-fault Divorce UK':
Couples Can Make a Joint Divorce Application
The first change is that proceedings no longer have to be initiated by one partner alone. Instead, a couple can make a joint divorce application.
Cooling-off Period
The new law allows for a period of 20 weeks between the initial application and the conditional order (decree nisi), and a further 6 weeks between the conditional and final orders (decree absolute). That means the divorce process will take at a minimum of six months to become final.
Divorce Without Blame
The old divorce structure of five permissible facts to prove the breakdown of marriage is replaced by a single fact. Now all that's required is for one spouse to provide a legal statement to say the marriage has broken down irretrievably. This statement counts as conclusive evidence and cannot be contested by the court.
No Ability to Contest The Divorce
Under the old divorce law, the applicant had to cite their spouse's behaviour or use a period of separation as the reason for the divorce and a spouse could contest those reasons and potentially delay or prevent a divorce. However, under the new divorce law, the ability to contest a divorce has been removed.
How long does no-fault divorce UK take?
While the new divorce law will remove some of the delays by removing the ability of a spouse to contest the divorce, it will not be an instant or quickie divorce because the new rules have built-in timeframes of 26 weeks minimum throughout the process.
This mandatory period not only provides an opportunity for couples to reconcile but it also creates time to discuss practical arrangements like a financial settlement.
How can Divorce-Online help you today?
Use our online divorce services to obtain a divorce without spending thousands of pounds.
There isn't a simpler or more cost-effective way to end your marriage than by using our online divorce services. Find out more about how we can help you:
"Divorce-Online helped me obtain a fast and affordable divorce using 2 years separation as my ground for divorce. Would recommend!".
See our latest reviews
.