Managed Divorce & Consent Order
This service involves Divorce-Online managing your entire divorce procedure for you and obtaining you a consent order to put your financial settlement into legal effect. This service costs just £499 fixed fee and could save you over £1500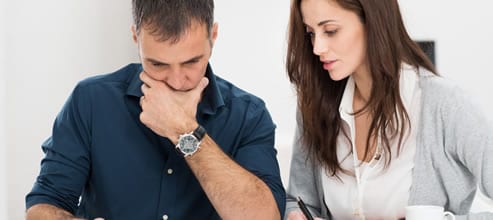 Managed Divorce & Consent Order – £499
This service involves Divorce-Online managing your entire divorce procedure for you and obtaining you a consent order to put your financial settlement into legal effect.
This service costs just £499 fixed fee and could help you save over £1500 compared to hiring local solicitors.
Managed Divorce with a Financial Consent Order – £499 Fixed Fee
This service has all of the same benefits as our Managed Divorce & Clean Break Order Service except this service helps to deal with separating property, personal belongings and maintenance payments following a divorce.
Divorce-Online will manage your entire divorce procedure for you from the drafting of your divorce petition right up until you receive the decree absolute.
We will also help you obtain a financial consent order, which gives you financial security and peace of mind for both parties in the future.
If you have assets such as properties, personal belongings or maintenance you wish to be included as part of the divorce, then this service will help you document that by the means of a consent order.
It would also prevent any future claims being made on any finances, inheritance money, assets or pensions, for example.
Our service is fully managed, parties would just need to provide the relevant financial information, check and sign the drafted documents. A case manager would be on hand for any questions throughout the service.
This service suits those who want to include the below as part of their financial agreement:
Sale or transfer of former matrimonial home
Personal belongings
Spousal maintenance
Child maintenance
Lump sum payments
Debt provisions
Why choose this service over hiring high-street solicitors?
You will save over £1,000 compared to using local solicitors.
Track your entire divorce & financial order procedures online.
Obtain your divorce in 10-12 weeks quicker than most other ways.
No need for separate representation as we deal with both parties.
No hidden or hourly charges – just a one-off payment of £499 including VAT.
Qualified solicitors with over 10 years of experience handling your financial order from start-to-finish.
Free telephone and email support is provided to you throughout.
Each consent order we draft for you is individually prepared to your exact requirements by our experienced solicitors, to ensure that your agreement is reflected accurately. (Unlike other providers, we do not use templates)
If you are looking to include pensions, savings or business assets as part of your financial order, please call us on 01793 384 029 for free advice on how we can help you, or chat to us on Live Chat as this service does not include a pension share option.
If you are unsure whether this service is suitable for you, then simply call us on 01793 384 029 or use our Livechat facility; we are here to answer your questions when you need us.
Compare our Divorce & Financial Order Services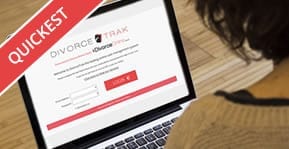 A managed divorce service with a legally binding clean break order.
Divorce papers are drafted for you

The divorce process is managed on your behalf

Track your divorce online, from start-to-finish

Obtain a clean break order alongside your divorce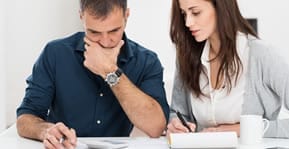 A managed divorce with a legally binding consent order
Divorce papers are drafted for you.

The divorce process is managed on your behalf.

Track your divorce online, from start-to-finish.

Including savings, property, maintenance, debts, and more.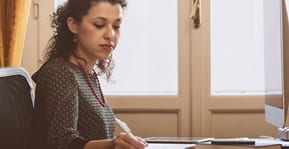 A managed divorce and consent order with more complex assets.
Divorce papers are drafted for you.
The divorce process is managed on your behalf.
Solicitor drafted consent order is obtained for you.
Including pensions, overseas property, and investments.
How To Get Started With Our Managed Divorce & Consent Order Service
Complete our simple online order form and make a secure payment of £499.
Complete a simple online questionnaire with some basic marriage details.
We'll then draft and check your divorce papers before sending them to you.
You need to sign the divorce papers and post them back to us before we can start proceedings.
You will at this point be required to provide details of your financial agreement to our solicitor, so they can draft your order.
Your financial consent order will be drafted and filed alongside your divorce proceedings, with the aim of having them both complete at a similar time so that you have complete peace of mind following your divorce.
You'll be given access to our industry-leading case management system, which will enable you to track the progress of your divorce case and financial order online without needing to phone or email us for updates, saving you time and stress.
"I selected Divorce-Online earlier this year to handle all aspects of my divorce as i needed a swift, easy and inexpensive solution. They delivered on all fronts which made a difficult situation quicker, easier and stress free".
See our latest reviews.
Managed Online Divorce & Consent Order Service
This service is the most stress-free and hands-off way to get divorced whilst securing your finances following a divorce. The same level of service with a high-street solicitor will cost you £1,500+VAT.
Please Note: Court fees in divorce are set by the government and are currently £593 to file for divorce and £53 to file a financial order. They are separate from our fee and are paid at the time you start divorce proceedings. They can be paid via cheque, postal order, or over the phone with us at any time. If you are on a low-income or receive certain benefits you may be entitled to remission with these fees, call us on 01793 384 029 to find out.