5 Years Separation Rule – Ground For Divorce
What is the 5 years separation divorce rule?
5 years separation is one of five grounds for divorce that you can use to show why your marriage has irretrievably broken down.
If there is an agreement to the divorce and parties are in contact, it can be a quick and easy way to end your marriage with no hostility or blaming one another.
This ground can also enable you to obtain a divorce without needing the assistance of a divorce solicitors firm, which can help you keep the costs down.
However, there can be complications to using this ground if you don't have an address for your spouse or they are unlikely to cooperate.
It's important to stress that even without the consent or agreement from your spouse, the divorce can be granted when based on 5 years separation.
It is a myth that you can just get a divorce after five years of separation without your spouse being involved.
You still must show to the court you have done your utmost to find them.
You cannot simply divorce without their knowledge, despite what you may think or have been told.
The quickest and easiest way to obtain a divorce after 5 years separation is to use our Managed Divorce Service for £189.
If your ex-partner won't cooperate
If your ex-partner decides not to cooperate then you'll need to prove to the court that they have been served with the divorce petition.
You will need to ask the court to serve them personally or hire a private process server to serve the papers to your spouse.
Having to do this will increase the cost of divorce as the court service is £100 and most private process servers charge £100-£150.
Once your ex-partner has been served by either of these services, you can the statement of service and your decree nisi application.
This will prove to the court that your spouse has personally been served the divorce petition.
You can now continue with your divorce proceedings once the judge grants you a decree nisi pronouncement date.
Cases where you don't have an address for your spouse
Your ex-partner must be given the opportunity to respond to the divorce petition, regardless if you have been separated for 5+ years.
Therefore, for this to happen you must prove to the court that you have tried locating your spouse through a range of different means, e.g. social media, family, friends and sometimes even national records.
Unfortunately, this is where getting a divorce based on this ground for divorce becomes more stressful and costly.
There are 3 valid options available for you to follow if you don't have an address for your husband or wife;
Apply for a court order against a government department to give up the address of your spouse if they are believed to be in the UK.
Apply to dispense with service if your spouse lives abroad. You still must show that you've tried to locate your spouse in this situation.
If you know the address of a close relative or work colleague, you can ask the court for the divorce papers to be served via someone else.
A divorce of this nature is often referred to as a missing spouse divorce – click the link to read more information on how it all works.
Don't have an address for your spouse?
Fear not, we can help you obtain a divorce without any stress or excessive costs. Our fixed-fee service for £349 is the quickest and cheapest way to divorce after 5 years when there are no address details.
Cases where your spouse will consent to the divorce.
If you have an address for your spouse and they are likely to respond to the divorce petition things become much quicker and easier and therefore, cheaper.
We can do all of this for you with our managed divorce services, click here to order our Managed Divorce Service which costs just £189.00.
If you are on low income or benefits you may be exempt from paying the court fees which are set by the government and currently stand at £550.
Using a Managed Divorce is the quickest and most stress-free way to get a divorce.
You will not need to attend a court hearing or take any time off work to start or complete your divorce.
Everything is dealt with for you right from the start, up until you receive your decree absolute through the post.
How much do 5 years separation divorces cost?
Hopefully, from reading this article you'll understand that the cost of your divorce after 5 years entirely depends on whether you have an address for your spouse and if they're likely to cooperate.
If you have an address for your husband or wife then your divorce is likely to costs you less than £750 including the court fees of £550.
However, if you don't have an address your divorce bill is likely to be £1,000+ in legal fees, court fees and any additional court applications or services required.
Commonly Asked Questions…
How long do you have to be separated to be automatically divorced?
In the UK, there is, unfortunately, no such thing as an automatic divorce and regardless of the grounds for divorce, a divorce must be processed through court and granted by a judge. The respondent needs to also be given the opportunity to see the divorce petition.
Can I divorce my husband or wife without their consent?
Yes, you can divorce your husband or wife in England or Wales without their consent, but only once you've been separated for a period of 5 years. It is not possible to divorce your spouse without their consent, prior to this period of separation.
What happens if I don't have my husband's address?
To file for divorce using 5 years separation you must have an address for your spouse, as even though you've been separated for over 5 years, your ex-partner still must have an opportunity to see the divorce petition. If you don't have an address, you can ask the court to help you find one.
How Divorce-Onlne.co.uk can help you
With Divorce-Online it need not be expensive to get a divorce using the 5-year separation rule.
We are the ONLY online divorce company to offer a fixed fee service for people wishing to divorce their spouse when they don't have an address for them.
These include things such as what you have done to locate your husband or wife and whether they can be found through national insurance records.
We will provide these applications for you as part of our service.
It is a good idea to call us on 01793 394 029 first to go through your individual circumstances, to ensure we prepare the correct application for you.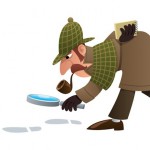 Contact Us Today
Send us an email today, explaining your situation so we can give you a full breakdown of timescales and costs. We're the #1 online divorce company because we help people just like you save time, stress and money.