How to Get a Divorce Using Unreasonable Behaviour
Learn everything you need to know about getting divorced using the most commonly used grounds for divorce, unreasonable behaviour.
What constitutes inappropriate behaviour, how many examples do I need to give and who's behaviour can I cite are common questions we answer in this article for you.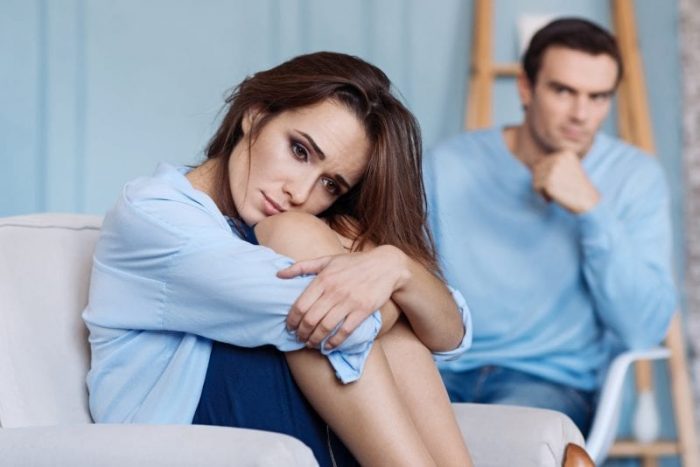 What Is Unreasonable Behaviour?
Unreasonable behaviour is one of the five available grounds for divorce that enables Petitioners to apply for a divorce. It involves citing specific allegations of behaviour against a spouse that caused the breakdown of the marriage.
Unreasonable behaviour is the most common reason for divorce in England and Wales, with 36% of all husbands and 51% of all wives petitioning for divorce on these grounds.
You must show that the other party to the divorce has behaved in such an unreasonable manner that you find it intolerable to live with him or her, and therefore the marriage has irretrievably broken down.
You need to provide the court with several written examples of the Respondent's unreasonable behaviour on the divorce petition, which should consist of their behaviour, when it occurred and how the behaviour made you feel.
An application for a divorce on the grounds of unreasonable behaviour must be submitted within 6 months of the last incident of behaviour occurring.
A divorce petition can be filed after a period of six months if one party moves out of the matrimonial home, but waiting too long may mean you need to issue a petition based on separation grounds instead of unreasonable behaviour.
This could mean a delay of 2 – 5 years to your divorce, depending on the level of cooperation from your ex-partner.
Key Points To Know
The behaviours cited must have caused the relationship to breakdown
The behaviour that caused the marriage to breakdown must have happened within the last 6 months
The allegations you cite must be specific to your own personal circumstances and ensure your own behaviours aren't used in any way.
The grounds for divorce and the allegations of bad behaviour you provide aren't shared with the public.
What constitutes unreasonable behaviour?
Sometimes, marriages can drift apart without any bad behaviour taking place by either party.
In this circumstance, you could be forgiven for thinking that it may not be the right grounds for divorce to base your divorce application on.
However, sometimes you are left with little other option due to the lack of a no-fault divorce system in England and Wales.
If you want a quick divorce then filing for divorce using unreasonable behaviour is your only option as waiting for a period of 2 years of separation to pass before filing for divorce certainly isn't 'quick' or desirable.
The allegations of bad behaviour don't necessarily have to be serious, for example, physical violence, threatening behaviour, excessive drunkenness or running up debts.
It could simply be behaviour such as a lack of socialising together, sharing separate beds, working long hours and spending no time together or one spouse relying on the other for money.
If both parties are in an agreement to the divorce and your ex-partner will respond to the court then the specifics of your allegations of unreasonable behaviour aren't scrutinised too heavily by the court.
Here are some milder examples of inappropriate behaviour you can use to get divorced:
The Respondent prefers to spend time with their pet than the Petitioner.
The Respondent refuses to talk about marital problems.
The Respondent doesn't give general support to the Petitioner, e.g. with housework.
The Respondent works long hours and is often away from home, leaving the Petitioner to feel stressed and lonely.
The Respondent plays video games for long hours and leaves the Petitioner alone.
Nowadays, the following reasons are becoming more common;
The Respondent has turned Vegan and pushes his/her opinions on the Respondent.
The Respondent spends hours on their phone/laptop instead of spending time with the Petitioner and/or family.
The Respondent shares different political views to the Petitioner that causes arguments.
The Respondent has become fanatical about [Insert Topic] e.g. Exercise/Gym, Gaming, Gambling, Climate Change, Politics.
Essentially, any kind of behaviour that your ex-spouse has displayed that left you feeling as though you cannot reasonably be expected to continue being in the marriage can be used.
How many examples of unreasonable behaviour are you required to give?
To petition for divorce on the grounds of unreasonable behaviour in England and Wales, the court will require between 4-5 paragraphs with explanations regarding each allegation you've made.
The contents of the divorce petition are only visible to the parties to the divorce, any legal representatives either party has and the courts' staff.
Judges tend to take a view that if one party believes that the marriage has broken down then it has.
It isn't the Judge's job to decide whether the allegations of unreasonable behaviour are true or not, it's to rule upon whether the marriage has irretrievably broken down.
This means that choosing to defend a divorce on the basis of unreasonable behaviour is very costly and rarely successful.
How do you word behaviour allegations on the divorce petition?
You need to write between four or five detailed and specific examples of what the behaviour was, when it happened and how it made you feel.
As we mentioned at the beginning of this article, the way you need to structure the allegations on the divorce petition is as follows;
The behaviour your spouse has carried out
The date(s) the actions have happened
How the behaviours made you feel
"Since January 2021, the Respondent has refused to spend time with the Petitioner and chooses to spend time with his/her friends over the Petitioner. The Petitioner has raised the issue with Petitioner but to no avail. This has left the Petitioner feeling lonely and isolated".
What happens if my ex ignores the divorce papers or disputes the allegations?
Most Respondents will initially think to 'defend' against the divorce because they don't agree with the reasons given for the breakdown of the marriage.
If your spouse is happy to agree to the divorce but not the allegations made against him or her, then there is an alternative that enables you parties to move on.
The Respondent (your ex-partner) can tick a box on the acknowledgement of service form sent to them by the courts. This form states they will not contest the divorce but they do not agree with the allegations made against them.
This allows divorce proceedings to proceed without any hiccups or delays and ensures you will be granted a decree absolute.
If your ex-husband or wife ignores the divorce petition, you may need to instruct a process server.
This may sound daunting but it will show the court that your spouse has been served with the divorce papers and enables you to obtain a divorce. Instructing a process server can cost between £100 – £200.
If you choose to use Divorce-Online to help you with your divorce, we will handle this process for you.
Once your ex has acknowledged the divorce petition, the divorce can then proceed without the agreement of your spouse.
How Divorce-Online can help you get divorced…
Divorce-Online can prepare your unreasonable behaviour divorce petition, which involves drafting the wording examples as well as handling the entire divorce process.
If both parties are in agreement to the divorce you can use an uncontested divorce on the grounds of unreasonable behaviour, without needing to hire a solicitor and spend thousands.
If there are finances to separate such as property, pensions, maintenance and/or children matters, then you should consider viewing our Divorce & Financial Order Services from £399.
If you need any further information on our divorce services or advice on what to include in your unreasonable behaviour divorce petition please call us for free advice on 01793 384 029 or email us today.
Let Us Handle Your Divorce For You from Just £199
If you are ready to file for divorce, then view our Managed Divorce Service which can be used when using unreasonable behaviour for just £199 or you can also call us for a free consultation.