Unreasonable behaviour is the most common ground for divorce in the UK and means that your husband or wife has behaved in such an unreasonable way that you find it intolerable to live with him or her, and therefore it's led to the breakdown of your marriage.
Basing your divorce on unreasonable behaviour will in most cases see you complete your divorce within 4-5 months if there is agreement and your spouse acknowledges the paperwork.
It's now one of the quickest ways to obtain a divorce, but because it's allegation based, you can run into some problems if your spouse disagrees with the contents of your allegations on the divorce petition.
To assist you with this type of divorce, we have set out below some examples of unreasonable behaviour that we see on a daily basis here at Divorce-Online.co.uk and that you can use to base your divorce on.
So, what actually constitutes unreasonable behaviour?
The court needs proof that your marriage has irretrievably broken down, which involves supplying them with 4-5 detailed examples of your husband or wife's unreasonable behaviour in the divorce petition.
In reality, the allegations against your spouse don't need to be entirely serious, e.g. domestic violence or drinking excessively, they just need to prove that they've contributed to the breakdown of your marriage.
What types of behaviour are classed as unreasonable?
The 10 most common examples of unreasonable behaviour are;
Domestic abuse / violence
Verbal abuse
Lack of emotional support
Excessive gambling or drinking of alcohol
Debt / financial recklessness
Improper relationship with another person
Unwillingness to talk about the marital problems
Spouse not wanting to engage in any sexual relations
Social Isolation – not socialising together
Lack of support- E.g. with housework
These are just a few of the reasons why a marriage can fall apart and the judge will need to be satisfied that the behaviour you have cited has caused the irretrievable breakdown between the parties.
The allegations of unreasonable behaviour contained in your own divorce petition must be specific to your own personal circumstances.
You cannot use your own behaviour in any way as this is a fault based divorce.
The behaviour alleged in the behaviour divorce petition needs to be true.
How to word the examples of alleged behaviour on a divorce petition
The first question we often hear from clients is, "how do I word the allegations on the divorce petition?"
You won't satisfy a judge by simply listing behaviours from the list above, they must be worded in a way that gives specific details.
In most cases, you'll need to put together around 5 allegations of unreasonable behaviour and should be worded similar to this;
"The Respondent and the Petitioner stopped socialising together in March 2017, which led to the Petitioner feeling lonely/depressed "… etc.
DIY Divorce Service
We'll take your 4-5 allegations and draft your behaviour based divorce petition for you. You then sign the papers and post them into court.
What happens if my ex-partner doesn't agree?
You can start divorce proceedings without the consent from spouse if you are using unreasonable behaviour.
However, they 'may' choose to contest the divorce, which involves countering your divorce petition and paying a fee of £245.
Few are successful in countering and it can be very expensive.
If your spouse is happy to agree to the divorce but not the allegations made against him or her, then there is an alternative.
Your spouse can tick a box on the acknowledgement of service form sent to them by the courts, which states they that will not contest the divorce but don't agree with the allegations made.
How long does an unreasonable behaviour divorce take?
The time in which it takes for you to obtain a divorce through court shouldn't change because of your reasons for divorce.
Therefore an agreed divorce where both parties complete paperwork on time should see you divorce within 18-20 weeks in most cases.
This can of course be prolonged as it depends on whether your husband or wife acknowledges the paperwork sent to them via the judge.
We recommend to each client that they try to notify their spouse that they've filed for divorce using unreasonable behaviour and the reasons given in the behaviour petition.
It isn't possible for everyone of course, but if relations are amicable it can  reduce the shock and makes it more likely that they'll cooperate.
How to get started with your divorce
We've helped draft over 50,000 unreasonable behaviour divorce petitions and manage them through court since 1999.

We know what will and what won't work with the judges, which ensures we get your divorce completed as quickly as possible.
Divorce-Online can prepare your unreasonable behaviour divorce petition, which involves drafting the unreasonable behaviour wording as well as handling the entire divorce process.
We can prepare your divorce petition for you for as little as £59.00, but our Managed Divorce Service is the easiest way to divorce using this ground for divorce as we prepare the behaviour petition and file it with the courts for you.
You cannot send a petition to court attributing the breakdown of the marriage on these grounds to both parties.
It is the behaviour cited from one spouse to another, which caused them to seek a divorce that needs to be contained within the petition.
If both parties are in agreement to the divorce you can use an uncontested divorce with the grounds of unreasonable behaviour, without needing to hire a solicitor and spend thousands.
At Divorce-Online we have designated case managers who will, from the information you provide us, draft the unreasonable behaviour allegations for you making sure they are suitable for court.
We try and reach a balance, so as not to upset your spouse, but enough to satisfy a judge.
If they felt the information you have provided was not strong enough they would contact you to discuss this further.
If there are finances to separate such as property, pensions, maintenance and/or children matter, then you should consider our Divorce & Financial Settlement Service for £299.
If you need any further information on our divorce services or advice on what to include in your unreasonable behaviour divorce petition please call us for free advice on 01793 384 029 or email us today.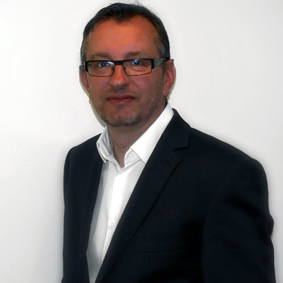 Managed Online Divorce – £189
Not confident filing a behaviour based divorce yourself? We will manage the entire divorce procedure for you from start-to-finish and save you £750+.