Divorce-Online Reviews – The #1 Rated Online Divorce Provider
You may be sceptical about using an online divorce service, especially when you compare our affordable fees versus the excessive costs that are charged by high-street solicitors.
However, if you are looking for a more affordable, stress-free, and straightforward solution to divorce then Divorce-Online is the ideal provider for you.
Please use this page to read our excellent independent reviews and see for yourself why Divorce-Online is the #1 rated online divorce provider and why thousands of people choose us over high-street solicitors each year.
Divorce-Online has more five star reviews than any other family law provider
Divorce-Online is TrustPilot's most reviewed online divorce service, with more five-star reviews than any other family law provider.
Divorce is a daunting time for some people, so it's even more important that you trust the company you use to help you through this difficult time.
The level of service you receive from our team of dedicated divorce experts is unrivalled. When that is combined with our industry-leading technology, it's the most comprehensive divorce service available (in our opinion).
Our team are there for you from start-to-finish, whenever you need us
Our sole mission back in 1999 was to provide a low-cost, but professional divorce service that was available to all so fewer people had to spend thousands on lawyers fees.
This is still our mission today and our team is on hand to help you from the beginning to the end of the divorce process.
Popular Services
View Our Most Popular Online Divorce Services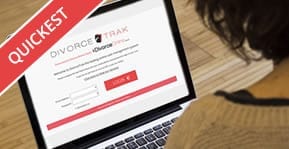 The ideal service for people looking to obtain a divorce without excessive solicitors fees or the usual stress of divorce.
Divorce papers are drafted for you

The divorce application is managed for you

We deal with the courts and opposing solicitors

Track your divorce online from start-to-finish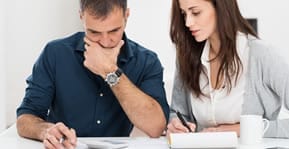 Ideal service for people who want to achieve a clean break following a divorce that is managed for them.
Divorce papers are drafted for you

We manage your entire divorce process for you

Clean break order is obtained through court

Track your case online from a phone or laptop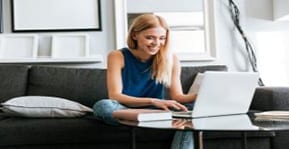 Ideal service for people who need a consent order and want everything managed for them.
Divorce papers are drafted for you

We manage your entire divorce application

Obtain a legally binding financial consent order

Track your case online from start-to-finish