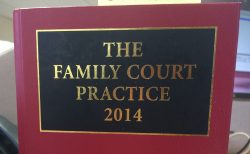 How to File For Divorce UK (England & Wales)
Many people ask our experts "How to File For Divorce UK" – The good news is that fortunately the divorce procedure in England & Wales is fairly straightforward as it's mainly a paperwork filing process.
This makes filing your own divorce papers possible without needing to instruct any Divorce Solicitors but the following should be noted:
You can only apply for a divorce if you have been in your marriage for at least 1 year.
You must also live in England or Wales, or be domiciled in England or Wales if you live abroad.
To file divorce papers you'll need to;
File a divorce petition form (D8)
Pay court fees – A payment of £593 is required
Decree Nisi – File a decree nisi application to the court
Decree Absolute – Apply to the court to end your marriage
You'll also need to provide the court your original marriage certificate or a translated version if it's not written in English.
Apply for Divorce
To apply for divorce in order to end your marriage and obtain a decree absolute, you must complete each of the following five stages – starting with filing a divorce petition.
1. Find suitable grounds for divorce
To file for divorce you need to explain to the court why your marriage has irretrievably broken down, which is done by establishing one of the five available 'facts'.
2. File a divorce petition form
The filing of the divorce petition (form D8), is where you are asking the court for permission to divorce. You disclose details on your marriage and the reasons for why you wish to end your marriage.
3. Acknowledgement of service
This is the third stage of the divorce procedure. It involves the court sending your spouse (the respondent) an acknowledgement of service form, which your spouse needs to respond to usually within 7 days.
Your husband or wife essentially tells the court that they are happy with the reasons stated for the divorce and that they will not defend the divorce.
4. Decree nisi stage
At this stage of proceedings the court will go through your divorce application and decide whether they are happy for it to proceed.
If the information in the divorce petition is correct and your spouse has responded to the court, they will grant you a decree nisi pronouncement date.
This date is an important step as you are then entitled to apply for the final decree (decree absolute), 6 weeks after this date.
5. Decree absolute
To obtain the final decree in divorce proceedings, you must apply to the court 6 weeks and 1 day after the date of your decree nisi pronouncement date.
The court will grant you a decree nisi, usually with 1-2 weeks of receiving your application, which will formally end your marriage.
1. Finding grounds for divorce
Grounds for divorce are sometimes referred to as 'reasons for divorce' or 'facts'. There is only 1 ground for divorce, which is the irretrievable breakdown of your marriage, but this must be proven by using one of the five available grounds.
A basic overview of the grounds for divorce in England & Wales;
Desertion
Adultery
Unreasonable Behaviour
2 years separation with consent
5 years separation, no consent required
Each ground has different requirements and processes to follow so it's important you choose the most suitable one for your situation.
We've written about all five grounds for divorce in more detail to help you make a more informed decision, which could help you save time, stress and money!
2. File a divorce petition form (D8)
When looking to file for divorce yourself, be aware that you have completed the correct form for your chosen ground for divorce as there a 5 different petition forms available.
Once you are happy that all the details on your divorce petition are accurate, you need to submit it to the court, which is typically done via post.
Visit the government website and enter your postcode to find your local divorce centre where you can post your divorce petition.
As we've mentioned above, you need to attach the court fee (usually via a cheque to HMCTS) and supply your marriage certificate.
3. Acknowledgement of Service
This is the second stage of divorce proceedings, which is where the respondent (the person being divorced) signs a form from the court to say that they are happy for it to continue.
The court will send your spouse a copy of the divorce petition along with an acknowledgement of service form.
This form needs to be signed and sent back to the court within 7 days of being in receipt of it.
We recommend speaking to your spouse if at all possible and explaining when you have filed the divorce so that they can keep an eye out for the acknowledgement of service form.
Any delays in returning this form, or refusals to return it can lead to significant delays and sometimes even additional money.
If your divorce is amicable, then your spouse should return this form within 7 days and you'll move onto the next stage of proceedings.
4. Decree Nisi Pronouncement
At this stage in divorce proceedings, you reach the interim divorce certificate, which is called the decree nisi.
This certificate says that you are entitled to a divorce and that it will be made final after a mandatory cooling-off period of 6 weeks following the making of the decree nisi.
As long as neither you nor your spouse contests the divorce petition, you need to fill out an application for a Decree Nisi and a statement of truth.
This is a legal document that states the court finds no objections to your divorce.
If either spouse objects to the divorce petition, it will be necessary to attend a hearing.
At that point in time, the court will decide whether or not your divorce petition should be granted.
This part of the process goes much more smoothly when both parties are in agreement.
The decree nisi application is dealt with by a District Judge of the Family Court who will;
• A) make sure the forms have been completed correctly.
• B) make sure the law has been complied with.
• C) make sure the Family Proceeding Rules have been complied with.
If the judge is satisfied that all these elements have been complied with, they will grant the decree nisi.
If not, the divorce will be refused and directions are given as to what needs to be done in order to satisfy the judge.
People not experienced in divorce law and procedure, i.e. 99% of the population, think that the court will just grant a divorce because both parties agree when that is not the case.
5. Decree Absolute (Final decree)
Once a Decree Nisi has been granted and you have waited 6 weeks, you are now ready to progress to the finals step in the proceedings.
At this point, unless there has been a change of heart and you have got back together, you should apply for your decree absolute.
This is the legal document that officially dissolves your marriage.
Make sure you file for your decree absolute within a year after the Decree Nisi is granted, as otherwise, you'll have to go through more court proceedings.
How to deal with your finances in divorce
Obtaining a divorce does not sever your financial ties or commitments from your spouse; it merely dissolves your marriage.
The mistake most couples make when filing for divorce is that they fail to obtain a financial order to legally separate assets and finances, such as a clean break order or financial consent order.
They believe that because they have a good amicable relationship that it's unnecessary or they believe that getting a divorce is enough and finances are already sorted.
Obtaining a financial order is done separately from the divorce proceedings and is the only way to legally divide your assets and finances. Without one, you are financially tied, even years after.
Now, we understand that words like financial order or financial settlement might sound daunting, but we can help you obtain a legally binding financial order without needing to spend thousands on solicitors.
If you are looking to separate property, pensions or children arrangements such as visitation or maintenance, then you will require a judge to grant a consent order that documents these details.
Dealing with your finances at the same time as your divorce is the only legal way to guarantee that neither party can claim against the other in the future.
Divorce-Online has helped over 40,000 couples obtain a consent order from just £199 fixed fee.
We can put your agreed financial settlement into a consent order and explain how to file it yourself, or actually deal with the entire process for you.
This service involves having a qualified family law solicitor assess your financial settlement and provide a full consultation via telephone and email on your personal circumstances.
We will manage the process of obtaining you a consent order to secure your assets and finances for just £399.00. This involves having a solicitor complete all of the forms for you and filling them with the courts, so you don't have to.
How to get a Divorce with Divorce-Online
Going through a divorce is an extremely difficult time that takes a great toll on everyone involved in the relationship, especially if you don't understand how to get a divorce, or how to complete the divorce papers.
From children to finances and belongings, many arrangements need to be made before you can even contemplate filing your own divorce papers without hiring divorce solicitors.
Not only is the divorce process daunting, it can also be a considerable expense when handled by divorce solicitors, which adds more stress on an already stressful time.
However, it is possible to file the required divorce forms yourself, especially when both parties are in agreement.
Divorce-Online can help you obtain a quick divorce without spending a fortune on solicitors. When choosing our quicker, easier and fixed-fee services this will be the divorce process:
How long does a divorce take?
You are able to file for divorce once you have been married for at least 1 year and have a valid reason for divorce, also known as the grounds for divorce.
Once you have both of those, it is then entirely up to you when you wish to file for divorce.
One of you either needs to be resident in England and Wales or if you live abroad, you consider the UK to be your long-term home.
You are not required to have a solicitor and you have the right to represent yourselves as a couple and are able to file your own divorce.
It is a myth that if you leave it a long time you can get an automatic divorce granted, sometimes it actually makes the process longer and more expensive.
Once you receive your decree absolute certificate through the post from the courts, you are officially and legally divorced from your spouse.
However, this does not mean that you have severed financial ties with your spouse; you will need to obtain a financial order to secure your finances following a divorce.
The easiest way to divorce is 2 years separation with consent
The easiest way to divorce in England and Wales is to have been separated for 2 years and that your spouse is in agreement and will sign the divorce papers to say they agree to the divorce.
This ground does not require the judge to make a decision on the facts of the case.
If you have been separated but still use the same house, this will present difficulties, so please get advice on your individual arrangements.
For those looking to do your own divorce, we'd always recommend using this ground if possible because it removes any potential complications with judges or spouses.
Please note that this guide to filing your own divorce only deals with the basic requirements for filing a divorce.
We can still help even if your spouse will not sign the divorce papers, you do not know where they are or if you want to file on different grounds for divorce, such as unreasonable behaviour.
We can help you even if you believe that your spouse may not sign the divorce paperwork, or at least help guide you through the process of that situation.
How much does a divorce cost?
The Gov.uk website does not offer a divorce service for £593 as some people seem to think – this is just simply the court filing fee and not a service. However, you may be eligible for help paying court and tribunal fees if you are on certain benefits or have a low income.
Furthermore, the Gov.uk website will not be able to advise you on filing your own divorce papers, how to complete the forms or what to put in them, they simply just provide the forms!
How Divorce-Online can help you divorce
We have award-winning divorce services, that help couples obtain a quick, easy and cheap divorce.
Our Managed Divorce Service for £199 is the quickest and easiest way to obtain a divorce. We handle your entire divorce procedure whilst keeping you updated on the progress of your divorce.
Please call us on 01793 384 029 or email us today to speak to an advisor about your case to see if we can help.
Can I Get a Divorce Online From £59?

You can quickly find out if an online divorce is suitable for you circumstances and budget by simply answering a couple of questions on our tool.