What Is a Mutual Divorce & How Can I Get One?
Although some divorces are contested, many married couples agree to get divorced by mutual consent.
However, the legal process of getting divorced in the UK currently only partially recognises the concept of mutual divorce.
In this article we will consider the meaning of mutual divorce and how this can be obtained in the UK.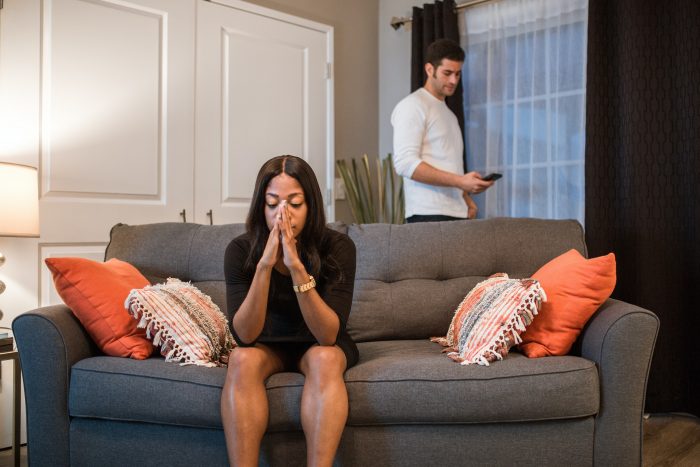 What is a mutual divorce and can I get one in the UK?
The meaning of 'mutual divorce' can be subjective.
Some people think it refers to a situation where husband and wife have mutually and amicably both decided they would like to end their marriage.
Another meaning is where, irrespective of whether they both want to separate, both parties agree that a divorce is necessary (ie one spouse does not want to split up but accepts the decision of their partner).
But from a legal standpoint, in the UK there is no specific option to apply for anything called 'mutual divorce'.
Instead, there is only one valid reason or 'ground' for divorce: the irretrievable breakdown of a marriage.
This is of course until the no-fault divorce bill becomes the divorce law in Spring 2022.
In order to prove that a marriage has irretrievably broken down, one of the following five 'facts' must be given to initiate the divorce application:
The closest option to 'mutual divorce' is the fourth of these facts: 'Separated for 2 years and consent' which essentially means they have been separated for at least two years and both agree to the divorce.
The first two options (adultery or unreasonable behaviour) are sometimes used by couples who both want to get divorced – even in the absence of any actual adultery or unreasonable behaviour – to achieve a mutually agreed outcome.
It is worth noting that 'no-fault divorce' is currently planned to be introduced in England and Wales from autumn 2021.
This will dispense with the abovementioned five facts, replacing them with a 'statement of irretrievable breakdown' which can be filed by either party. In effect, this will provide a simpler route for mutual divorce. It will also remove the ability to contest the divorce.
* In Scotland it is possible to get a divorce by mutual agreement after being separated for just one year.
How do I get a mutual divorce in the UK?
As we have discussed above, there are essentially two ways in which couples can get a mutual divorce in the UK:
Separated for 2 years and consent (one year in Scotland) Agreeing to use adultery or unreasonable behaviour (the latter is more commonly used) as a 'fact' to establish grounds for divorce, whether or not this actually took place.
It is vital that neither party contests the grounds for divorce in order to achieve a mutual divorce. They must both accept that there has been an irretrievable breakdown of marriage.
And if they use adultery or unreasonable behaviour on the divorce application, they must both agree with the 'facts' which have been submitted on the forms.
Once the couple have agreed they want to have a mutual divorce, the first step is for one divorcing party to complete a matrimonial order (formerly called a divorce petition) which essentially comprises the divorce application to court.
This is where it is necessary to provide details about the grounds for divorce, eg choosing 'Separated for 2 years and consent' as the relevant fact. The other party must agree to this fact in writing.
Once the application has been submitted and approved, the court will send a copy to the other spouse along with an 'acknowledgement of service' form.
They must respond to this form within 8 days – either agreeing with the divorce or contesting it. Once this has been done, the divorce proceeds to the next stages of decree nisi and finally decree absolute.
How long does a mutual divorce take in the UK?
If the option of 'Separated for 2 years and consent' is chosen, then the couple must have been separated for at least two years before they can initiate the divorce process (or one year in Scotland).
If they have been living in the same home but have not been living together as a couple (eg they sleep and eat apart) this can count as being separated for purposes of the divorce application.
Once the application has been submitted, the divorce process will generally take 4 – 6 months.
If the other options are used (adultery or unreasonable behaviour) then the divorce process can be initiated after one year of marriage.
However, the couple cannot use these options if they have lived together for more than 6 months since (i) the most recent occurrence of unreasonable behaviour or (ii) since finding out about the adultery.
How much does a mutual divorce cost?
The cost of a mutual divorce is much cheaper than a contested divorce.
The minimum court filing fees are £550. Using a solicitor can be quite expensive and will add greatly to the overall cost.
But there are cheaper options available, such as us here at Divorce Online, which offers both DIY, managed divorce & Solicitor managed divorce services saving the average client over £750 on the cost of their divorce.