What Is Mutual Divorce & How Can I Get One?
Prior to the recent divorce law change and the introduction of no-fault divorce in April 2022 some divorces were contested, though many married couples agreed to get a mutual consent divorce.
Previously the legal process of getting divorced in the UK only partially recognised the concept of mutual divorce.
In this article we will consider the mutual divorce meaning, look at what has now changed and how these changes affect divorce petitions in the UK.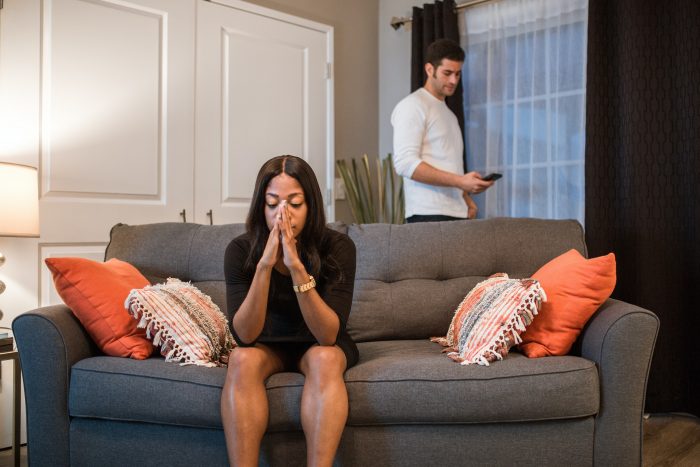 What's covered on this page
What is a mutual divorce?
The precise mutual divorce meaning was always rather subjective.
Some thought it referred to a situation where the husband and wife had both mutually and amicably decided they would like to end their marriage and so wanted a mutual consent divorce.
Another meaning was where, irrespective of whether both partners wanted to separate, both agreed that a divorce was inevitable. For example, one spouse did not want to split up but still accepted the decision of their partner.
This essentially was one of the main problems with the old divorce process, because from a legal standpoint, prior to the divorce law change in the UK there was no option to apply for anything called 'mutual divorce'.
At that time, there was only one valid reason or 'ground' for divorce: the irretrievable breakdown of a marriage. In order to prove that a marriage had irretrievably broken down, one of the following five 'facts' was chosen to initiate the divorce application:
Adultery
Unreasonable Behaviour
Desertion
2-year separation with consent
5-year separation without consent
The closest option to 'mutual divorce' was the 'Separated for 2 years with consent' option, which meant the couple had to have been separated for at least two years with both agreeing to the divorce.
In order to speed up the process and obtain a 'quick divorce' the options of adultery or unreasonable behaviour were often used by couples – even in the absence of any actual adultery or unreasonable behaviour – purely to achieve a divorce by mutual consent.
With the introduction of the no fault divorce bill which became law in April 2022 the process has now dispensed with the aforementioned five facts, replacing them with a 'Statement of Irretrievable Breakdown' which can be filed jointly or by either party.
In effect, this provides a far simpler route for mutual divorce, while also removing the ability of one spouse to contest the divorce.
How do I get a mutual divorce in the UK?
As we have discussed above, mutual divorce is essentially a no-fault divorce in England and Wales.
Once a married couple have agreed they want a mutual divorce, the first step is to choose which divorce service is the ideal solution for their circumstances.
This will depend upon a few factors like whether they have any dependent children, any financial arrangements to settle such as the division of pensions, property, savings or investments and finally if they want to resolve those financial arrangements at the same time as filing for divorce (the more cost-effective option).
To find out which divorce service is best for you in just a few minutes use our simple tool below:
How long does a mutual divorce take in the UK?
There are 8 steps involved with the new divorce procedure for a no-fault divorce:
STEP 1 – You start the divorce petition
STEP 2 – The court sends your partner a copy of the divorce petition and an Acknowledgement of Service (AOS) to be returned within 14 days. A 20-week reflection period then starts
STEP 3 – You apply for the conditional order
STEP 4 – The court reviews your application
STEP 5 – The court grants the conditional order. This starts a 6-week cooling off period before moving onto the next step
STEP 6 – Application for a financial order. You can submit your financial consent order to the court for their approval
STEP 7 – You apply for the final order
STEP 8 – The court grants the final order, and you are officially divorced
Typically in England & Wales a mutual divorce will now take roughly 6-7 months in most cases.
How much does a mutual divorce cost?
With the new no-fault divorce process, the cost of a mutual divorce is now much cheaper than a contested divorce was previously.
The mandatory court filing fees are £593 and if using a high-street solicitor, it can be quite expensive, and this will add greatly to the overall cost of a divorce.
But there are much cheaper options available. Divorce-Online offer a choice of divorce services saving the average client over £750 on the cost of their divorce.
How can Divorce-Online help you today?
Use our online divorce services to obtain a divorce without spending thousands of pounds.
There isn't a simpler or more cost-effective way to end your marriage than by using our online divorce services. Find out more about how we can help you: