Everything you need to know about the Decree Absolute
Divorce in England and Wales can be a time-consuming, expensive and often confusing process.
On average, it may take you as long as 20-22 weeks to conclude the divorce process.
This is normally done via a decree absolute: the final order that legally brings the marriage in England and Wales to an end.
What is a decree absolute?
The decree absolute is a court-issued certificate that concludes the divorce process.
The legal document confirms that your marriage has officially ended, which gives you the right to remarry again, should you wish to do so.
What is the decree nisi?
Before you can obtain a decree absolute, however, you need to apply for a decree nisi.
The decree nisi is a document that essentially states the court does not see a reason why you cannot divorce.
Normally, obtaining a decree nisi doesn't require a court appearance but if your spouse doesn't agree to the divorce, you might need to go to a court hearing to discuss your case.
To apply for the decree nisi, you need to fill in an application with a form that covers the reason for the divorce (adultery, unreasonable behaviour, desertion, 2 or 5 years separation).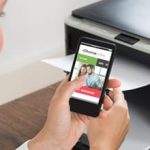 Download Our Free Guide To Divorce Online Today
Reading our free PDF guide to getting a divorce online will help put your mind at ease with the process and it will help explain how we can finalise your divorce much quicker than solicitors and help you save over £750 on the cost of your divorce.
What's the difference between decree absolute and decree nisi?
The decree nisi is a document that shows the court is satisfied that you can divorce. Once it's pronounced, you can make financial orders regarding your financial settlement.
The decree absolute, on the other hand, is the final part of the divorce process in England and Wales and is the official dissolution of the marriage. Once granted, you're officially divorced.
Normally, you apply for the decree absolute six weeks and one day after the decree nisi has been issued.
Under exceptional circumstances, this period may be reduced.
When do I apply for a decree absolute?
To apply for a decree absolute, you first need to obtain decree nisi. Then, you will need to wait a minimum of 43 days (six weeks and one day) before you can apply for your decree absolute.
Applying earlier may cause your application to be rejected by the court.
However, applying too late (more than 12 months after the issue of the decree nisi) may also cause you to explain your reasons for the delay to the court.
You should not apply for the decree absolute before the final financial order.
Doing so may affect your entitlement to certain marriage assets such as pension funds or trust funds which can only be transferred to a spouse (which you will no longer be) if you receive the decree absolute.
How do I apply for a decree absolute?
Applying for the decree absolute happens by filing in a decree absolute form, known as Form D36.
It essentially makes the decree nisi into a decree absolute.
Before granting you the decree absolute, the court will check whether you have met the time limits and ensure there are no reasons that may prevent them from granting the divorce.
Both you and your former spouse will receive an official decree absolute.
What happens if I don't apply for a decree absolute?
Both you and your spouse can apply for a decree absolute. However, leaving the application to your spouse will further delay your divorce process as your wife or husband will need to wait an additional 3 months before applying (this is in addition to the standard 6 weeks and 1 day).
Length, loss and implications of decree absolute
Once the court has received your decree absolute application, the divorce will normally be finalised within 2-3 weeks.
It's important to place your decree absolute in a secure place as it is the legal document that proves your marital status and is necessary in case you decide to remarry.
A photocopy will not be enough if you're giving notice you intend to marry again.
If you lose your decree absolute, you can get it replaced by contacting the court that issued the original decree.
If you have the case number, the replacement will cost you £10, if you don't, you will have to pay £45.
To have your decree absolute replaced, write to the court and request a copy of the document, including the case number, address and cheque or postal order payable to HM Courts & Tribunals Service.
If you don't remember the court that issued the original decree, you will need to get in touch with the Central Family Court, who can track who issued the decree and send you a replacement (the service will cost £65).