Divorce Financial Settlement FAQs
A key step in the divorce process is obtaining a divorce financial settlement.
The divorcing couple must ascertain the full value of matrimonial assets – including property, pensions, savings, and business assets – and then decide how to divide up the resulting "matrimonial pot".
The ensuing agreement is known as a divorce settlement.
We cover the top 20 most common questions we receive on the phones from couples seeking a divorce.
Why do I need to think about dealing with my finances following a divorce?
It is vital that both divorcing parties settle their financial situation as part of the divorce procedure.
As well as clarifying matters and meeting any immediate needs such as maintenance payments, a financial settlement will prevent future claims which may arise even many years later.
It also legally binds both parties to stick to any financial undertakings, such as an agreement to sell the marital home.
Do I need to hand over financial information to my spouse?
Both husband and wife are required to fully disclose their respective financial situations, including outside business interests, as part of the divorce process.
Deliberately hiding assets from the court can potentially be considered contempt of court, leading to fines and even imprisonment.
Will my business be included in the financial settlement?
Business assets are included in the matrimonial pot and will need to be divided accordingly.
This does not mean the business will need to be sold; instead, a substitution will often be made, such as cash payment or relinquishing equity in the marital home.
If the divorce is my spouse's fault, will I get a bigger share of the matrimonial pot?
It is often mistakenly thought that, if one spouse is to blame for the divorce, this will lead to the court awarding a larger share of the settlement to the aggrieved party.
An example of this urban myth is that, where adultery is stated as the reason for the irretrievable breakdown of marriage and consequent divorce, the party accused of adultery will be penalised in the financial settlement.
This is simply not true. The matrimonial pot is divided according to the needs of each party upon divorce – not based on their conduct within the marriage.
What is the difference between matrimonial and non-matrimonial assets and why does it matter?
Assets that have been acquired during the course of the marriage are known as matrimonial assets.
These are added to the matrimonial pot and divided up between the couple when they get divorced.
Common types of matrimonial assets are the family home, any other properties acquired during the marriage, wealth generated from work or business, pensions and savings.
There may also be certain non-matrimonial assets, which can potentially be retained in full by either spouse upon divorce, and do not need to be included in the matrimonial pot.
The primary types of non-matrimonial assets were outlined in the case of White v White which acknowledged "the view, widely but not universally held, that property owned by one spouse before the marriage, and inherited property whenever acquired, stand on a different footing from what may be loosely called matrimonial property."
So essentially, property owned by one spouse before the marriage, or assets inherited by a single spouse, can sometimes be considered non-matrimonial assets. However, this is not always the case and will depend on particular circumstances.
Can money one of us expects to inherit be considered when we divorce?
If a significant future inheritance is known about and expected in the near future, it might be necessary to take this into account during divorce settlement negotiations. But more distant expected inheritances will rarely be included.
It is worth remembering that, in the absence of a clean break clause in a consent order, a former spouse may be able to make future financial claims, including in respect of assets gained after divorce.
How to stop a spouse from taking money from a joint account before divorce
If they have a joint account, it is difficult for either spouse to prevent the other party from withdrawing and spending money.
If large sums are being transferred to third parties with the intention of reducing the financial settlement, the court may be able to impose a freezing order on certain assets.
It may also be possible for the court to rebalance the settlement to essentially restore assets to the aggrieved party. A divorce solicitor can help to explore any options available.
How will my pension be affected by a divorce settlement?
The value of any private and occupational pensions should normally be added to the overall matrimonial pot.
Depending on what is agreed in the financial settlement, the pensions may or may not be affected.
For example, the pension holder may agree to pay their spouse a cash sum or relinquish a share of equity in the family home as a substitute for the value in their pension, in which case the pension will not be affected. This is known as pension offsetting.
Otherwise, they might reach a pension sharing agreement which can affect the amount they will ultimately draw from their pension.
Neither the Basic State Pension nor the New State Pension can be shared after divorce – so these are not added to the matrimonial pot. The court can order the Additional State Pension to be shared after marriage, but not if the beneficiary remarries.
Is it possible to protect my assets during a divorce?
Assets that were ringfenced before marriage and reinforced by a prenuptial agreement might potentially be excluded from the matrimonial pot.
However, most assets will form part of the matrimonial pot.
Steps should not be taken to hide or dispose of any assets which could otherwise be included in the matrimonial pot; doing so can lead to penalties being applied by the court.
Prenuptial agreements are the mechanisms used to protect assets during a marriage, however, they need to be agreed upon before getting married.
What happens to the family home after a divorce?
There are several different options for dealing with assets held as equity in the family home.
Some of the most common options include:
Selling up – the family home is sold and proceeds are divided up accordingly.
Buying out – one spouse can decide to buy out their ex, either by purchasing 100% of the equity or taking on the full mortgage.
Maintenance – one spouse might agree to leave the family home but still pay their share of the mortgage as a form of maintenance, leaving their ex and any children to remain living in the property.
Transfer of ownership – if the property is mortgage-free, it can be transferred between the divorcing parties as part of the overall financial settlement.
Are divorce settlements taxable?
In general, tax does not need to be paid in respect of any divorce settlement.
There is usually no Capital Gains Tax (CGT) to be paid where the principal matrimonial residence is being transferred; these are treated as being made on a 'no gain, no loss' basis for CGT purposes as long as transfers are completed before the 'end of the tax year of separation'.
Spousal and child maintenance payments are not considered taxable income in the UK.
Can divorce settlements be re-opened in the future?
Although it is possible to re-open and change divorce settlements, later on, this is very rare.
There generally needs to be an unexpected and significant change in circumstances (such as a large inheritance) which occurs shortly following the divorce, in order for courts to consider altering the terms of a settlement.
Am I entitled to spousal maintenance after a divorce?
There is no automatic entitlement to spousal maintenance, nor is there any specific method of calculating it.
The divorcing parties will normally agree to any relevant spousal maintenance between themselves and their lawyers.
If they cannot agree and a dispute ends up in court, the judge will take into account section 25 of the Matrimonial Causes Act 1973 to decide if maintenance is applicable – this primarily considers the welfare of any children under the age of 18.
Do we need to go to court to reach a financial settlement?
Most financial settlements are agreed upon outside of court – but in order to give the agreement legal force, it needs to be approved by the court through a consent order.
If an agreement cannot be reached between the divorcing parties, and dispute resolution does not work, an application can be made to the court to decide on the terms of a settlement.
At what stage of divorce proceedings do we need to agree to a financial settlement?
It is possible to agree to a financial settlement at any point during the divorce proceedings.
However, it can only be approved by the court in the form of a consent order following the granting of the decree nisi – and it will then come into force when the court issues the decree absolute.
Can I settle any financial claims once and for all following a divorce?
Even many years after a divorce, either former spouse (unless they have re-married) can make financial claims on their ex-husband or wife.
The only way to prevent this is to obtain a consent order which includes a clean break clause. Divorce Online provides a Managed Divorce & Clean Break Order service for £399.
Can we negotiate a divorce settlement ourselves without solicitors?
Many divorcing couples can negotiate a divorce settlement on their own, without the need for solicitors. They can use an online service such as Divorce Online to formalise their agreement and obtain a consent order.
If there are significant assets involved or complex finances, or if the former spouses are no longer on speaking terms, lawyers will need to get involved.
But in the case of amicable parties with straightforward finances, they will be able to follow a DIY approach.
Do we have to go to court to get our divorce settlement approved?
Yes. A consent order needs to be obtained from the court in order to provide legal force to a divorce settlement.
If the settlement is deemed to be unfair to either party, the court can deny a consent order.
Can assets held in a trust be included in a divorce settlement?
Assets held in a trust can potentially be considered to form part of the matrimonial assets, and therefore need to be divided in divorce.
But it depends on the specific trust. Advice will normally need to be sought from a solicitor in relation to any trusts in divorce.
Should I make a new will after a divorce?
Yes – it is always advisable to review a will after getting divorced. If changes need to be made, a new will should be created and the old will be revoked. Divorce-Online can have your will professionally drafted by a qualified solicitor for just £120.
It should be noted that, upon divorce, a former spouse will effectively be automatically written out of an existing will.
Any assets will be redistributed amongst the other beneficiaries of the will or, in the absence of any other beneficiaries, according to the Rules of Intestacy.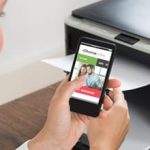 View Our Consent Order Service for £399
You don't need to spend thousands hiring local solicitors if you have agreed to obtain a clean break following a divorce. We provide a fixed-fee service to help you secure your finances without breaking the bank on solicitors' fees!