Divorce Splitting Assets
Besides the legal process of obtaining a divorce, and all aspects involving children, there are also many important financial elements which require consideration.
This guide 'Divorce Splitting Assets' considers the financial aspect of divorce in the UK and specifically which personal assets are included in the matrimonial pot when dividing assets in divorce. The general principle and therefore the starting point, is that the matrimonial pot should be divided equally upon divorce.
But in practice the process is often not that simple and many cases involving splitting assets after divorce end up as a divorce 70 30 asset split. Read on to find out why, what your options are and how to divide assets in a divorce.
How to divide assets in a divorce?
The general principle is that the matrimonial pot should be divided equally in a divorce and there is an assumption of a 50:50 split as the starting point. But there is an overriding principle of 'fairness' which may well trump a simple division of assets.
That's because each individual divorce will have its own specific set of circumstances and the court may decide that one spouse is entitled to a larger division of assets. So depending on each party's need, a divorce 70/30 asset split or other such ratio split may be more appropriate.
Division of assets in divorce UK
When researching the division of assets in divorce the common split examples in the UK are a divorce 70/30 asset split, a 60/40 asset split or a 50/50 asset split. Less common is an 80/20 asset split divorce.
Section 25 of the Matrimonial Causes Act 1973 sets out the various factors which a family law court should take into account when deciding how to divide assets in a divorce, including:
Welfare of any children under the age of 18 – the primary consideration.
Income, earning capacity, property and other financial resources which each of the parties to the marriage has or is likely to have in the foreseeable future.
Financial needs, obligations and responsibilities which each of the parties to the marriage has or is likely to have in the foreseeable future.
Standard of living enjoyed by the family before the breakdown of the marriage.
Age of each party in the marriage and the duration of the marriage.
Which assets are typically included in a divorce?
Most assets and finances that have been acquired or built up during the course of the marriage will be added to the so-called 'matrimonial pot' upon divorce. These include:
Matrimonial home – the house where husband and wife lived (irrespective of whose name is on the deed).
Personal savings – whether these are in individual or joint accounts, any monetary assets are generally added to the pot.
Pensions – these are considered to be a matrimonial asset, and there value will be taken into account when coming to a financial settlement.
Business assets – even non-family businesses set up and managed by one spouse are considered to belong to both husband and wife in terms of their value. But rather than selling the business and splitting proceeds, often the division of assets will be realised via ongoing maintenance payments and/or a lump sum.
Personal belongings – Things such as furniture, electrical goods, art, jewellery and even family pets are often included within financial agreements.
Any non-matrimonial property including an inheritance or assets which were acquired before the marriage, and kept separately from joint finances, are often treated differently in the context of divorce.
If money is inherited by either spouse during the marriage, the question of whether it will be added to the matrimonial pot will depend upon several factors. Are inherited assets split upon divorce is something we frequently get asked by people involved in divorce settlements.
The rationale behind this was set out in the case of White v. White, in which the court acknowledged the view, widely but not universally held, that 'property owned by one spouse before the marriage and inherited property whenever acquired stand on a different footing from what may be loosely called matrimonial property'.
In addition, parents will occasionally provide gifts or loans to their married sons or daughters, so are gifts to one spouse considered marital property in UK divorce settlements?
Gifts from parents or others to an individual spouse will likely become matrimonial property in England or Wales when dividing assets in divorce settlements.
However, the situation is different in Scotland, where gifts from third parties will not usually be considered matrimonial property.
Call today for more information
Or we can call you back at a time of your choice
Request a call backMon – Fri 9am – 5pm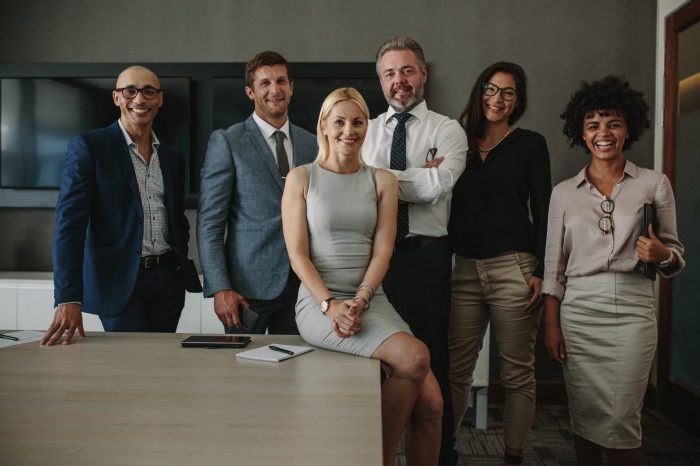 Divorce Online
Founded 1999 – The UK's F
irst Online Divorce Service
Financial Consent Orders
Without obtaining a financial consent order through court, you will still be financially tied to your ex-partner, even several years after your divorce.
We encourage every couple that gets a divorce through our services to obtain a financial consent order so that you can both move on with the confidence that no future claims can be made by either party.
Contact Us
Give us a call to speak to a member of our team in the strictest confidence. Or you can fill out our contact form and we'll ring you back.
01793 384 029
Our phone lines are open Mon – Fri 9am – 5pm
Obtaining a financial
consent order
 is the only way to ensure that your settlement agreement is legally enforceable.
Fixed-fee including VAT with no hidden extras
We provide all forms that need completing and signing by both parties
A choice of two affordable consent order services from just £399
Frequently Asked Questions
Are personal savings classed as assets in divorce?
Personal savings, ISA's and other investments are all classed as assets that must be disclosed if seeking a financial settlement when getting divorced. These personal savings and investment funds will mostly have been built up during the marriage, thereby classing them as a matrimonial asset, even if held in one name only.
There are however some exemptions. If you can prove that the savings were built up before the marriage they could be considered a non-matrimonial asset. Other exemptions could include savings from an outside source like a gift or an inheritance, or additional savings accumulated since separating.
It should be noted that although under these exceptions your savings are often exempt from a financial settlement, it doesn't mean that they always are. If your settlement is taken to court, the judge always has the option to include these if they feel it's necessary.
Read our article personal savings and divorce for more information.
How long after a divorce can you claim assets?
Although a decree absolute officially ends a marriage, financial claims can be made by either party well into the future, unless a clean break consent order has been put in place which essentially prevents any future claims from either party.
Alternatively, if one party remarries this can prevent them from making a financial claim against their former spouse, otherwise, there is no time limit on any claims.
Many divorcing couples believe their post marriage relationship is amicable and therefore do not need a financial clean break. However, there are many cases where one party's financial circumstances have changed, leading them to make a financial claim against their ex-spouse sometime later.
Without a consent order preventing them from doing so they may well be successful. Therefore, obtaining a consent order upon divorce is vital, because without one either party can claim on the other's assets years later.
We offer a choice of fixed-fee financial consent order services starting from just £399 including VAT for our Clean Break Consent Order Service.
Our options provide for people that want to file for a consent order themselves, or services for people who want to have the process handled for them by our family law experts. We also provide a consent order service suitable for those with high-value assets such as pensions, investments, or overseas property.
What are my financial rights to money and assets in a divorce?
Every marriage is unique which means that the way in which assets will be divided upon divorce – whether this is a mutual decision by the separating parties or the result of court proceedings – is very much down to the individual circumstances.
There are generally no automatic rights; instead, it will be about meeting the needs of both husband and wife – and, more importantly, ensuring that any children are adequately provided for.
What happens if we cannot agree on how to divide our assets?
It's always best to come to a fair agreement between yourselves however, sometimes this just isn't possible.
The courts can then help decide how your assets should be split but this does come at a cost.
Mediation may work & help keep the costs down but it's always best to seek legal advice, especially if you believe you are not getting a fair settlement. This article: What am I Entitled to in a Divorce may also be helpful.
What if I believe my spouse is hiding assets?
Before the divorce a spouse may decide to spend or transfer money with a view to hiding it from the matrimonial pot. Can you hide assets before divorce is something we often get asked by people seeking a divorce.
There is a penalty for hiding assets in divorce as it is illegal to intentionally hide assets from the court. There is a responsibility on each spouse to make a full disclosure of their financial position, which includes the full extent of their assets.
If either party suspects their spouse is hiding some of their assets it should be discussed with a solicitor so that it can be brought to the attention of the court who can then intervene if required.