What Is Pension Offsetting in Divorce Proceedings?
Pension offsetting allows one divorcing party to retain the total value of their pension, in exchange for providing their former partner with alternative matrimonial assets of the same value.
So instead of actually giving up a portion of their pension, they can instead forego the relevant value of their share of the marital home or joint savings etc.
Pensions often make up a substantial portion of the matrimonial pot – the collection of assets that are divided up in the divorce settlement. In fact, pensions are often the second most valuable asset after the marital home.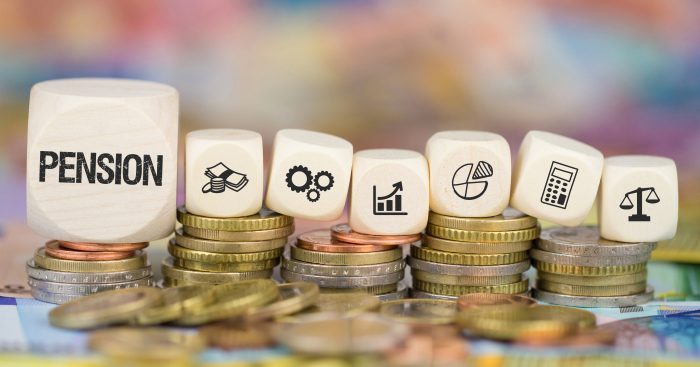 Working out the value of respective pensions can be quite a complex process.
As a result, many divorcing couples fail to take pensions into account as part of the overall financial settlement, leaving behind one of the most valuable assets within a marriage.
In this article, we will explain one method of dividing up the value of pensions between divorcing parties, known as pension offsetting.
How does Pension Offsetting actually work?
Calculate total assets – In order to use the method of pension offsetting in divorce proceedings, it is first necessary to work out the total value of any shared assets and add these to the matrimonial pot. This includes all pension and non-pension assets.
Calculate pension value – In order to calculate the value of a pension when negotiating a divorce settlement, the 'cash equivalent transfer value' (CETV) must be obtained. The CETV is essentially the amount that the existing pension provider would need to transfer to another pension provider if a transfer were requested. Sometimes the CETV will be contained in the annual statement – or a request can be submitted to the pension provider.

Substitute other assets – Choose another type of asset of the same value as the pension to offset against the value of the pension. For example, if the CETV is worth £100,000, savings worth £100,000 can be substituted.

Divorce settlement – The specifics of the pension offsetting arrangement should be included in the final divorce settlement. Once this has been approved in a consent order it will be legally binding.
Example of Pension Offsetting in Divorce
Mike and Jane are getting divorced. They have shared savings of £50,000.
Mike has a pension with a CETV of £50,000 and he wants to retain this in full.
If they were to add the value of Mike's pension to the matrimonial pot, Jane would potentially be entitled to around half its value (on the assumption of a 50:50 split), so her share equates to £25,000.
In order for Mike to retain his pension in full, he could substitute his share of their joint savings which also equates to £25,000 (on the assumption of a 50:50 split).
So the value of joint savings would be offset against the pension value. Mike would keep his full pension and Jane would keep all the joint savings.
Pros and Cons of Using Pension Offsetting
Pros:
Pension offsetting helps to achieve a "clean break" without the need for assets to be shared in the future.
Pension offsetting orders are not affected by remarriage or death.
It can be ideal in the case of overseas pension assets which cannot be shared via a UK court order.
Cons:
If the other divorcing party has no pension, although they will receive assets of the equivalent value, they might be left with no provision for their retirement.
Calculating other assets to offset against the value of the pension can be tricky, eg in the case of business assets independent valuations may need to be sought.
In some cases, where the value of the pension of a divorcing party is their most valuable asset, it may be difficult to find alternative assets of an equivalent value.
How is pension offsetting different from pension sharing orders?
Pension offsetting should be distinguished from pension sharing orders.
Under a pension sharing arrangement, one divorcing party receives a share of their ex-spouse's pension pot in the form of a "pension credit".
This pension credit can then be transferred into their own pension scheme. A pension sharing order is a court order which sets out the details of this arrangement.
Although pension offsetting and pension sharing both results in a "clean break" between divorcing parties, the former involves a transfer of non-pension assets whereas the latter involves a transfer of pension assets.

Questions About Splitting Pensions?
Dealing with your pensions in a divorce can seem confusing and costly, but it doesn't have to be. Get quick and reliable answers to your questions on Live Chat.