How to divorce my husband or wife with no money
Today many people can only afford to pay the rent or get a mortgage if they are sharing the expenses with a partner.
So some couples end up remaining unhappily married for practical financial reasons, ending up in the position of their ancestors, albeit unwillingly.
Let's consider some of the options for getting divorced with little or no money.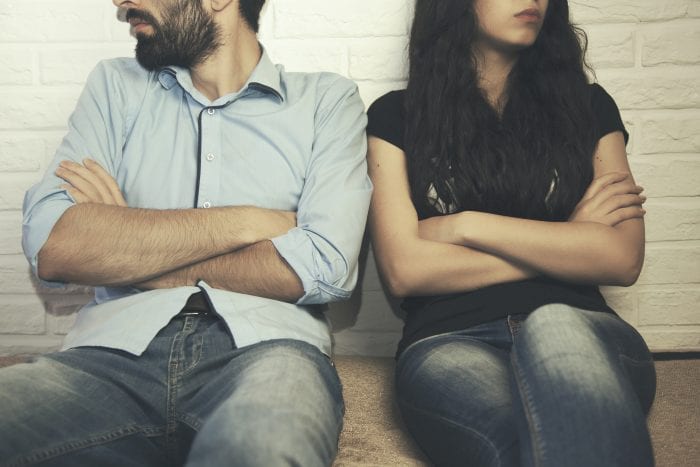 In the past, marriage decisions were often based more on practical financial reasons and less on romantic indulgences. In the modern age of relationships, people tend to only get married if they fall in love.
And when they fall out of love, this often ensues in separation and divorce.
But living independently as a single person is far more expensive compared to married life.
However, it is often possible to get divorced and still live comfortably, even if one spouse earns the majority of income or owns the house.
What are the legal protections from poverty for divorcing couples and their children?
Courts always apply principles of fairness when considering the division of assets in a divorce, to try and ensure that neither party is left destitute.
The primary concern of the court will be to protect the welfare of any children under the age of 18.
They will then turn their attention to other factors set out by section 25 of the Matrimonial Causes Act 1973, including:
the income, earning capacity, property and other financial resources which each of the parties to the marriage has or is likely to have in the foreseeable future;
the financial needs, obligations and responsibilities which each of the parties to the marriage has or is likely to have in the foreseeable future;
the standard of living enjoyed by the family before the breakdown of the marriage; and
the age of each party to the marriage and the duration of the marriage.
As long as there are sufficient assets, the court will try and divide these fairly between the divorcing parties, so that neither of them suffers financially.
In particular, they will seek to ensure that any minor children and their primary carer remain financially comfortable.
What options do I have regarding the family home?
In general, both spouses have a right to stay in the family home until a financial settlement has been agreed and the divorce process has been finalised.
If the property is owned by just the husband or wife, their spouse has 'home rights' in their shared matrimonial home, which means they can carry on living there until they have reached a settlement and the decree absolute has been issued.
If the divorcing parties are joint legal owners of the property, they both have a right of entry and occupation until an agreement has been reached.
If there are children under 18 still living at home, the court may order that the primary carer (normally the mother) should be allowed to carry on living in the family property, even if the deeds are in the name of their former spouse, until the children reach the age of 18.
How agreeing to the divorce can help save you money on lawyers fees
If a divorce is contested by either spouse (ie if they do not agree to the divorce) this can make the process much more complicated and expensive.
This is because they may refuse to agree on the 'facts' for divorce (eg unreasonable behaviour or adultery) which can then lead to costly court hearings.
So in order to save money on costly lawyers' fees, it's important that both divorcing parties are on the same page.
Similarly, reaching a financial settlement without the expense of protracted negotiations between lawyers or the use of mediators, can help to drastically reduce the costs of divorce.
Can I claim costs against my spouse if I have no money?
In exceptional circumstances, a family court can order an ex-spouse to cover the legal fees of their former partner.
This will generally be taken into account in the financial settlement.
What options of support are available?
It may be possible to claim a reduction in court fees (also known as remission) which can reduce the overall cost of getting divorced. We have built a simple court fee calculator that estimates if the total contribution you will be expected to pay if anything.
Legal aid is only available in divorce cases if there has been domestic abuse (including financial abuse), violence or child abduction. But means-tested legal aid is available for mediation – click here to find out if you are eligible.
Some solicitors will allow their clients to delay paying their legal fees until their divorce has been finalised and they have reached a financial settlement.
How to reduce the cost of divorce with a divorce online
Using an online divorce service is generally significantly cheaper than asking a solicitor to handle your divorce.
For straightforward divorces, getting a divorce online can be faster, more efficient, and just as effective.
Divorce Online can save you over £1,000 compared to hiring a high street lawyer.