5 Things That Cause Delays To a Divorce
The divorce process can often seem like a waiting game.
Even if everything goes smoothly, it normally takes at least 4 – 6 months between filing for divorce and obtaining a decree absolute.
However, there are various factors that can cause delays, some of which we will consider in this blog.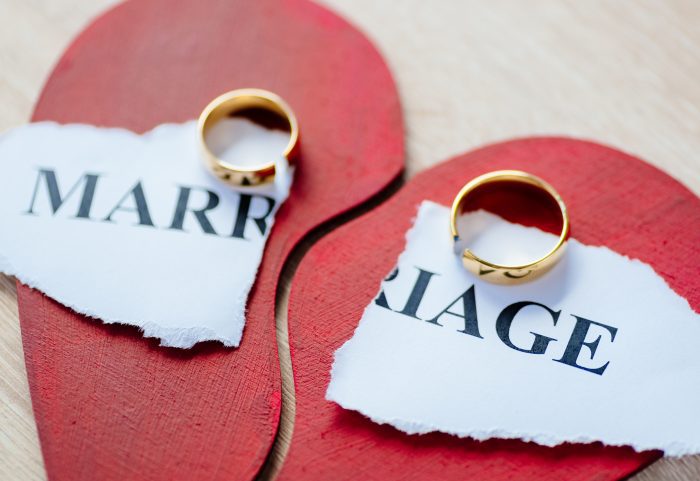 Are the divorce courts still delayed due to COVID-19?
The COVID-19 pandemic has had a significant impact upon the court system in general and led to backlogs in many areas of legal process.
Any divorces which involved court appearances or litigation have been heavily delayed as a result of court closures and staff shortages.
According to the most recent figures published by the Ministry of Justice, recovery from the impact of Covid-19 has been seen across family court activity data during the last quarter.
Nevertheless, "impacts on timeliness measures continue to be felt … with work continuing to address the impact to the family justice system". So although the situation is improving, delays can still be expected.
The good news is online divorces – such as those provided by Divorce Online – have been far less impacted by COVID-19.
What causes delays in a divorce?
Aside from the pandemic, there are various issues that can lead to delays in the divorce process, including:
1. Acknowledgement of service not returned
One of the first steps in getting a divorce is for one divorcing party to complete a matrimonial order which essentially comprises the divorce application.
Once this has been submitted and approved, the court will send a copy to the other spouse along with an 'acknowledgement of service' form, who must respond within 8 days.
If the form is not returned – whether intentionally or not – this can lead to delays in obtaining a divorce.
2. Locating an ex-spouse when you don't have an address
In order for the court to send out an acknowledgement of service form, the person submitting the matrimonial order must include the address of their spouse.
In the case of an acrimonious divorce – or where there has been a long period of separation – the relevant address might not be known. Reasonable efforts should be made to find out the address but, if this proves fruitless, it may be possible for the court to still proceed with the divorce.
Further information on how to divorce a missing spouse can be found on our blog to ensure you have all of the information you need.
3. Arguments arising about the allegations in the divorce petition
At present, a reason for divorce must be specified in the divorce petition.
Although there is only one overall 'ground for divorce' (irretrievable breakdown of the marriage), one of five possible 'facts' must be stated: adultery; unreasonable behaviour; desertion; living apart for more than two years (with agreement); or living apart for more than five years (without agreement).
In order to avoid having to wait for two or five years (for living apart) unreasonable behaviour or adultery is often used. However, if either spouse disagrees with the 'fact' specified in the matrimonial order, this can lead to arguments and further delays.
4. Complex financial negotiations
In general, the fewer assets the more straightforward the divorce. Where either spouse has significant assets, this can result in complicated and protracted financial negotiations.
For example, it can take a long time to ascertain the full extent of any assets tied up in business or hidden in complex trusts. Reaching an agreement on the distribution of large assets can end up in court which adds delays of several months.
5. Rising costs of divorce lawyers
The longer it takes to reach a divorce settlement agreement, the more both parties need to spend on lawyers.
This can end up depleting the matrimonial pot. Rising legal costs can further entrench the positions of either spouse, in a cycle that leads to even higher costs and further delays.
What should I do if my ex-partner is delaying our divorce?
In order to minimise the potential for delays to divorce, the first step is to coordinate the process as much as possible with your spouse. Ensure they are happy with the 'facts' specified in the matrimonial order and that they will be around to receive and complete the acknowledgement of service form.
If you suspect that your spouse is intentionally trying to frustrate the divorce procedure, there are a few options:
Personal service – if a spouse has failed to respond to an acknowledgement of service form within 14 days, it is possible to arrange for a court bailiff or process server to personally deliver the divorce papers. If this is successful, a certificate of service can then be filed with the court by the bailiff or process server, which allows the divorce to the next stage.
Deemed service – if you have any evidence that your spouse received the divorce papers, an application can be made to the court to dispense with the requirement of a returned acknowledgement of service form.
Dispense with service – if your spouse cannot be reached at all, the court has the power to make an exception and dispense with the requirement of service of divorce papers. This can be applicable if your spouse has gone 'off grid' or left the country, and reasonable enquiries to ascertain their new address are fruitless.
Will no-fault divorce remove delays to divorce proceedings?
Under the Divorce, Dissolution and Separation Act 2020, the requirement to specify one of five "facts" in the matrimonial order will be replaced with a "statement of irretrievable breakdown".
When the new no-fault divorce law comes into effect on 6 April 2022, either or both divorcing parties will be able to file for divorce without needing to obtain any agreement from their spouse. There will be a simple minimum timeframe of 6 months from the application stage to the final divorce.
Although the new law should have the general effect of reducing delays to the divorce process, the new 6-month timeline will potentially increase the time of the most straightforward divorces.
Therefore, those seeking a quick divorce will soon have to wait at least 6 months before they can be divorced from their spouse.