Advice on dealing with children following a divorce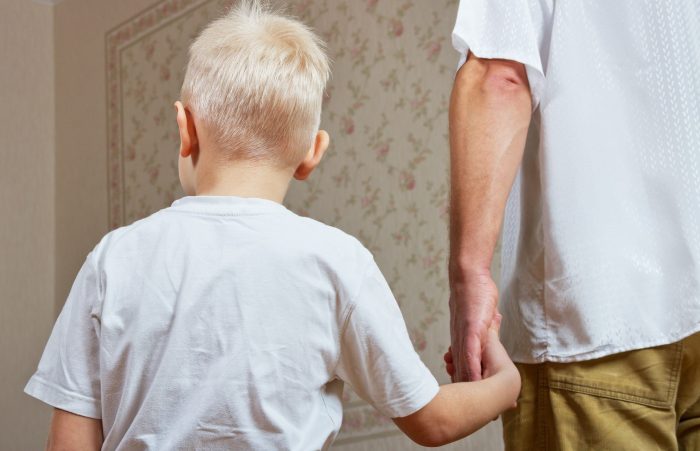 Going through a divorce or separation is never easy, especially when children are involved.
The first thought for most parents is, 'what will happen to our children?'.
The aim of this article is to supply you with enough free information to make informed decisions regarding your children when going through a divorce or separation.
Who do children live with, in the event of a divorce?
Married parents both have parental responsibility for any children, so they both have equal rights. This is regardless of where the children live, and with whom.
It is in the interests of the children if these arrangements can be arranged without too much stress and with the needs of the children being the key issue when two parents separate this is already stressful enough and the transition for the children needs to be as relaxed as possible.
Main things to consider are the place that is nearest to the Childs school if they will be more settled remaining in the former matrimonial home and also the wants of the children however painful this is for either parent.
If you cannot agree on living arrangements for your children between you and your spouse, then one of you may need to apply to the court during the divorce proceedings for a Residence Order, as the court will have to decide on the issue.
The court might also make a contact order, which states how often the non-resident parent should see the children.
Child maintenance payments following a separation or divorce
After a divorce or separation, the party with the highest income can make maintenance payments or 'periodical payments' to the lower/non-earning partner.
These payments can continue for life; not like other financial settlements, so it's an ongoing liability.
There are three main factors you may wish to think about when considering maintenance:
Should you be paying/receiving maintenance?
How long should it go on for?
How much should the maintenance be?
Should you be paying/receiving maintenance?
This is completely dependent on the circumstances; if both parties are in employment, you have no children and the marriage was a fairly short marriage, maintenance is probably not suitable.
In these circumstances, a clean break order would be the best way to financially separate yourselves as you can do so without an order for maintenance.
A consent order is also a good idea should you wish to transfer ownership of joint property, or if you will not be able to commit to paying a monthly maintenance payment.
Should one party have a high income and the other a low one and is caring for young children, maintenance may be appropriate in order for them to sustain a fair standard of living.
This can also be declared and recorded within a consent order should you wish to ensure that no party can claim on the other outside of the terms of the order.
How long should maintenance go on for?
Again, this is dependent on the circumstances.
You may agree that the maintenance payments should stop when the children have grown up, or when the party in receipt of the maintenance is able to go back into the job market after training etc.
If the mother of your children has not worked since they were born, it would be appropriate to pay maintenance for a period of time until she is able to start work again.
Should you have a higher standard of living, you should also consider a compensation payment should there be a big difference between her previous lifestyle and her projected future standard of living.
If you have a large private pension fund that you want to share with your spouse, this could also be relevant in helping you decide how long you want the maintenance to go on for.
Maintenance orders (when the maintenance payment has become a legal obligation through a consent order) will stop if the person receiving the maintenance remarries and cohabits with someone for a period of at least 6 months, or if they die.
How much should the maintenance be?
Depending on your income, both parties will generally have to change their lifestyle to better suit their new circumstances, regardless of whether you receive maintenance or you pay it.
Purchasing a new home/furnishing a new home and being responsible for yourself and your own bills etc, is a strain on the finances, and therefore the standard of living for the both of you will probably have to change in order to adapt to your new life comfortably.
Therefore, if you receive any state benefit, you should think about how maintenance payments will affect them; for example, your amount of benefit could decrease or stop altogether should the payments you receive from your spouse provide you with a sufficient income.
The best thing to do would be to sit down and work out your respective income versus your outgoings and compare to determine how much maintenance would be appropriate, if at all.
How to tell your children and deal with the fallout
Depending on the circumstances surrounding your divorce, deciding how and when you will tell your children is an issue for many parents.
Your children may already be aware that yourself and your spouse are not getting on, and may even welcome the idea that their parents will no longer be living under the same roof.
However, some children may not be aware of any issues between their parents, and the mention of divorce can, therefore, come as a big shock to them.
Regardless of whether they are relieved or not, the impact of a divorce can be just as painful for them as it is for you; it is, therefore, important that both you and your partner, in spite of your personal feelings towards one another, take the right steps to ensure your children are guided through the divorce process properly.
There is no right or wrong way to inform your children that their parents are divorcing.
Unfortunately, there is no easy way either.
How and when you decide to tell them is down to a number of factors.
You should take age, maturity, and the family dynamics within the household, as well as your own preferences into consideration when deciding how to break the news to them.
The circumstances surrounding your divorce, whether amicable or not, should never be revealed to your children.
If yourself and your partner have kept your conflicts low key, the children may not have even thought of the possibility of their parents not being together. Essentially, this could upset the children even more, with the notion being such a shock to them.
On the other hand, if the home environment has been rife with tension and conflict between the parents, they may come to accept the idea much easier than children who have been completely protected from any ill feeling.
This does not mean, however, that they will cope with the idea of a divorce any easier.
It is imperative that you support them and answer their questions; they are going through the divorce with you, too.
It is never going to be acceptable to involve your children in any dispute you are having with your spouse.
Making degrading comments or presenting information in a negative light will no doubt affect the relationship the children have with the other parent.
When all is said and done, the reason for divorce, whatever it may be, does not take away the parents right to have a relationship with their child.
Don't make your fight their fight too; it will hurt them and the relationships with both you and their other parent in the long run.
What is the statement of arrangements used for & is it important?
The Statement of Arrangements is considered for the children and whether future arrangements for their care are agreed by both parties.
If there is no dispute, the Judge will usually certify that he is satisfied with the proposed arrangements and that he does not need to make any formal order.
If the judge is concerned about the suggested arrangements for the children, he or she may require further information to be provided or may ask the parties to attend an informal appointment to understand and explore any areas of concern.
Where will the children live?
The main things to consider are the place that is nearest to the child's school, if they will be more settled remaining in the former matrimonial home and finally the wants of the children however painful this is for either parent.
Can children arrangements be included in a consent order?
Child maintenance payments can be covered in a legally binding financial order, such as a consent order.
However, the living arrangements for your children aren't included in financial orders, they are covered in what is known as a 'Child Arrangement Order'.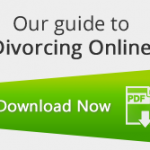 We can help you divorce with children
We have award-winning divorce services, that help couples obtain a quick, easy and cheap divorce.
Our Managed Divorce Service for £189 is the quickest and easiest way to obtain a divorce. We handle your entire divorce procedure whilst keeping you updated on the progress of your divorce.
If you are looking for a simple divorce then this is your perfect solution. For a fixed fee of just £189.00, we will complete and check your divorce papers within 24 hours which are ready for you to file with the courts. You then just follow our easy to follow instructions.