Pension Attachment Order (Earmarking Order Scotland)
A pension attachment order is essentially a form of spousal maintenance where part or all a person's personal pension (but not state pension) are redirected to their ex-spouse or civil partner when they become payable upon retirement.
The attachment of pension payments are paid from the pension fund itself at source, rather than from the individual, and can be in the form of regular pension payments, a cash sum, or a combination thereof.
Pension attachment is known as pension earmarking in Scotland where it has different rules than England & Wales.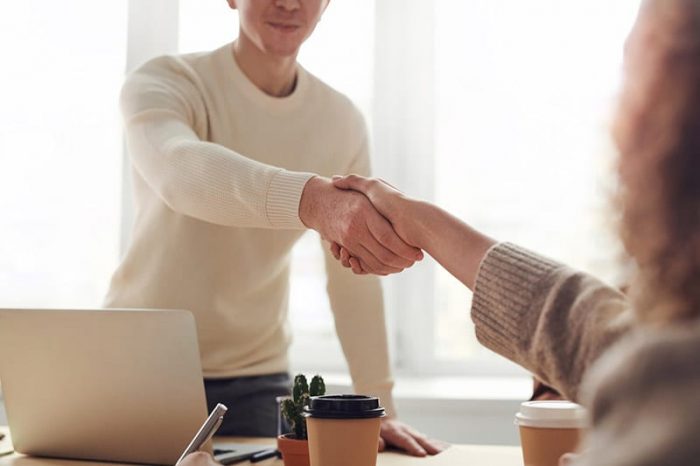 Many divorcing couples omit the value of their pensions when they agree on a financial settlement. But pensions often make up a significant portion of the overall assets, so they should always be factored in.
One method of sharing pension assets in a divorce is known as pension attachment or (earmarking in Scotland) and in this article, we will explain everything you need to know.
Visit pension divorce advice for more general information about pensions and divorce or dissolution.
What is a pension attachment order?
After divorce, or on the dissolution of a civil partnership, the courts may decide that a pension attachment order is placed on a person's personal pension because their ex-partner does not have a pension of their own.
The legally binding attachment order requires that the pension fund administrator or pension provider makes payments from the amount due from the pension directly to the recipient.
How does pension attachment or earmarking work?
1. Calculate total assets – In order to use the method of pension attachment in divorce proceedings, it is first necessary to work out the total value of any shared assets and add these to the matrimonial pot. This includes all pension and non-pension assets.
2. Calculate pension value – In order to calculate the value of a pension when negotiating a divorce settlement, the 'cash equivalent transfer value' (CETV) must be obtained. The CETV is essentially the amount that the existing pension provider would need to transfer to another pension provider if a transfer were requested. Sometimes the CETV will be contained in the annual statement – or a request can be submitted to the pension provider.
3. Agree on a percentage – Pension attachment orders need to be in percentage terms. The divorcing parties should agree on the percentage of pension which should be shared, and the form in which it is to be shared is either:
All or part of the member's pension income; and/or
All or part of the member's tax-free cash sum; and/or
All or part of any lump sum paid in when the member dies (death in service benefits)
NB: In Scotland, it is not possible to earmark pension income; it must therefore be either a cash sum and/or lump sum payable on death.
4. Inform pension provider – An application for the pension attachment order should be submitted to the pension scheme provider.
5. Pension attachment order – A pensions attachment order needs to be obtained from the court. It will then become part of a legally binding consent order.
Pension Attachment Order Example
Mary and John are getting divorced after many years of marriage.
Mary has a pension with a CETV of £100,000. John has no pension.
On the assumption of a 50:50 split, John would be entitled to around half the value of Mary's pension.
On this basis, a pension attachment order can be arranged to provide payment of a lump sum of 50% of the value of Mary's pension to John once Mary starts drawing her pension.
Although John's "share" equates to £50,000 at the time of the CETV, by the time Mary starts drawing her pension, the value could have changed since it is specified as a percentage rather than an amount.
Pros and Cons of Using Pension Attachment/Earmarking
Pros:
Both the tax-free cash benefit and the pension income benefit elements can be used.
A divorcing party who would otherwise be left without any pension provision will retain some protection for their retirement.
Death in service benefits can be included.
An attachment order may be used in cases of judicial separation.
Cons:
A pension attachment order does not provide for a clean break.
If the pension holder dies before they start drawing their pension, their ex-spouse may receive nothing (unless death in service benefits have been included).
Payments do not begin until the pension holder retires. If the pension holder is younger than their ex-spouse or does not wish to retire at the retirement age this can have an impact upon the retirement plans of the ex-spouse.
If the one party remarries they will no longer be entitled to any periodic pension payments under an attachment order.
pension attachment order remarriage
In the event of remarriage, any retirement tax-free lump sum earmarked when the pension holder takes their benefits would still be payable to the ex-spouse, unless the court or attachment order indicated otherwise.
However, any recurring pension payment received resulting from an attachment order will automatically lapse on the remarriage of the ex-spouse receiving the pension attachment.
Pension sharing order Vs attachment order (earmarking)
Pension sharing results in a clean break of financial ties between a divorcing couple, whereas a pension attachment/earmarking arrangement does not.
Pension attachment, or pension earmarking as it is known in Scotland, should be distinguished from pension sharing orders and pension offsetting.
Under a pension sharing arrangement, one divorcing party receives a share of their ex-spouse's pension pot in the form of a "pension credit".
This pension credit can then be transferred into their own pension scheme, and a pension sharing order is the court order which sets out the details of this arrangement.