Uncontested Divorce in England and Wales
An uncontested divorce, also referred to as a 'no contest divorce', is simply just a divorce, regardless of the reason for divorce, but where both parties agree to not formally defend the divorce.
Up until April 2022 the vast majority (90%) of all divorces filed in England and Wales were uncontested. Without doubt, agreeing to an uncontested divorce was the quickest, most convenient and by far the cheapest way to divorce in England & Wales.
However, all of that has now changed with the introduction of No fault divorce – the first change for 50 years to the divorce law in England and Wales!
What is an Uncontested Divorce?
Our family law divorce experts are often asked questions like 'how long does an uncontested divorce take in England' or 'how does an uncontested divorce work'?
The simple answer is that it's no longer possible for a spouse to contest a divorce application in England and Wales.
The Divorce, Dissolution and Separation Act 2020 became law on 6th April 2022 and drastically reformed the divorce process by removing the concept of fault with the aim of simplifying the proceedings and helping couples avoid unnecessary acrimony.
Therefore, it is no longer necessary, or even possible, for either party to prove 'fault' to obtain a divorce. This part of the new no fault divorce law is intended to end the 'divorce blame game' and more importantly for some, it also means not having to wait at least two years before getting divorced.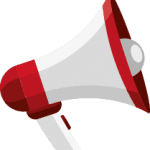 No-Fault Divorce Is Now Divorce Law – The divorce law in England and Wales has changed to give way for a no-fault divorce. This means you no longer need to wait for a period of 2 years of separation or blame one party for the breakdown of your marriage. What's more, it is no longer possible for your spouse to contest the divorce, allowing the divorce to proceed without friction or additional costs.
Speak to our friendly team on Live Chat for quick and reliable answers to your questions or call us on 01793 384 029 for no obligation information and advice on how no-fault divorce works.
Can you contest a no-fault divorce?
Under the previous divorce law (prior to April 2022), the person applying for a divorce needed to cite their spouse's behaviour or use a period of separation as the reason for the divorce. Their spouse could contest these reasons and potentially delay or even prevent a divorce.
However, under the new no fault divorce law, the ability to contest a divorce has been removed.
Being able to contest a divorce is one of the key changes to the new divorce law, which means that a divorce will now be granted by a Judge based only on the irretrievable breakdown of the marriage.
You can now get divorced in England or Wales if all the following are true:
You have been married for over a year
Your relationship has permanently broken down
Your marriage is legally recognised in the UK (This also includes same-sex marriage)
What are the benefits of no-fault divorce?
It is generally accepted that no-fault divorces better reflect modern relationships. Previously the five 'grounds for divorce', one of which needed to be specified as evidence of the irretrievable breakdown of the marriage did not fit with the real reasons for divorce.
Furthermore, insisting on the apportionment of blame for marriage breakdown could hinder the divorcing parties from reaching a divorce settlement and may have been detrimental to mediation, as well as affecting any children involved.
The new law has retained the irretrievable breakdown of a marriage as the sole ground for divorce. However, the requirement to specify one of the five grounds for divorce has been replaced with a simple 'statement of irretrievable breakdown' – thereby abolishing the requirement to administer any blame.
The basis of no-fault divorce remains the same: divorce is only possible when a marriage has irretrievably broken down.
Another key change is that the divorce law now allows for a joint statement to confirm that the relationship has irretrievably broken down, again increasing the opportunities for a mutual split to avoid artificial imbalances.
The relevant laws on the dissolution of a civil partnership have also been updated. Broadly the same system and principles, complete with the no-fault declaration of irretrievable breakdown, will apply to both divorce and dissolution.
Here's why you should consider using our
Managed No-Fault Divorce Service for £199

;
More affordable –

you'll save over £750 on the cost of your divorce

No complicated form filling – we do this all for you
Stress-free –

t

here is less acrimony involved with no-fault divorce cases
Everything can be done online –

24/7 online case access to 

track each step of your divorce
No court attendance required – n

o court appearance, time off work, or knowledge of legal procedures is required
How long does a no-fault divorce take?
While the new divorce law will remove some of the delays, it will not be an instant or quickie divorce as some hoped because the new rules have a built-in reflection period of 20 weeks minimum.
This mandatory period not only provides an opportunity for couples to reconcile but it also gives breathing room to discuss practical arrangements like a financial settlement if the split is inevitable.
How to get a quick divorce
Under the new rules, the person applying for divorce has 28 days to serve their spouse with divorce papers if making a single application. A joint application for a divorce can also be made.
After the 20 weeks reflection period, and having confirmed that the applicant or applicants still wish to go ahead, the Conditional Order will be made by the court
After a further 6 weeks the Final Order will be made by the court.
Therefore, in total a no-fault divorce will take a minimum of 6 months from start to finish.
Though, removing the option for either spouse to contest the divorce means that there is less chance of the process descending into a long-protracted court battle.
How much does a no-fault divorce cost?
The cost of a divorce varies depending on where you live, how complex your situation is and whether you are also sorting out your financial relationship.
However, divorce costs fall into two categories. Firstly, there are the court-filing fees that presently cost £593 in England & Wales. The court fee is payable whether you personally apply for a divorce or instruct a solicitor.
Secondly, there is the cost of legal fees associated with instructing a divorce solicitor. There is no definitive maximum as to how much a family law firm could charge, as it's costed on an individual basis and will depend on whether you are charged by the hour or on a fixed fee basis.
It is estimated that divorce solicitors cost average £2,679 per spouse and couples with children can expect to pay even more. See below to find the most suitable fixed-fee divorce service for your circumstances and find out just how much you can save.
Find The Most Suitable Divorce Service
Use our simple qualification tool to see which service is the most suitable for you. Answer a few simple questions to be matched with the perfect service. We can help you divorce from just £59.