Online advice for Respondents in divorce launched
Divorce-Online has launched an inexpensive respondent divorce advice service for respondents in a divorce case, priced at just £299 inclusive of vat Online divorce services always cater for the petitioner in a divorce but never the Respondent. Solicitors tend to charge hundreds of pounds to give even the most basic advice for the respondent. Now… View Article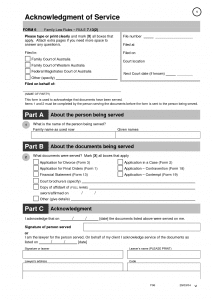 Divorce-Online has launched an inexpensive respondent divorce advice service for respondents in a divorce case, priced at just £299 inclusive of vat
Online divorce services always cater for the petitioner in a divorce but never the Respondent. Solicitors tend to charge hundreds of pounds to give even the most basic advice for the respondent.
Now respondents can get online advice on the consequences of the divorce petition and completing their forms for a very low cost compared to solicitors.
No other online divorce providers offer this service at present.
D11- acknowledgment of service form
The service covers the completion of the D11, acknowledgment of service form and advice on the petition and whether a defence or cross petition is needed.
Financial matters on divorce
The respondent divorce service also gives advice on financial matters and how to respond to an offer of settlement or consent order papers received for approval by the respondent from the petitioner's solicitors. This service is provided by a panel of experienced and qualified family law solicitors.
Mark Keenan of Divorce-Online says, "We think this service will make life easier for solicitors acting for a petitioner and also for the courts themselves who often end up fielding questions they may not be able to answer."
"The service has been priced at £299 to make it affordable for people on low incomes.
The questions may seem obvious to lawyers but to the average respondent one may as well be talking Martian and our experience has shown us that even in cases where the parties are 100% amicable the questions asked can cause friction and often inhibit the respondent from returning the documents to court, which causes delay and of course even more friction."
Once we have advised on the completion of the form and consequences of the answers given, we will be referring these clients to our panel of local high street solicitors if they need further advice.
respondent in a divorce advice service or call 01793 384 029 for more information.