Can you be legally separated when living in the same house?
In this article, we'll explore how you can separate from your partner or spouse when living under the same roof, what the rules are when living together and what constitutes being 'legally separated' when living together.
To help you further, we have provided some simple tips on how you can file a divorce petition whilst living in the same house and things to avoid to ensure a Judge grants you a divorce.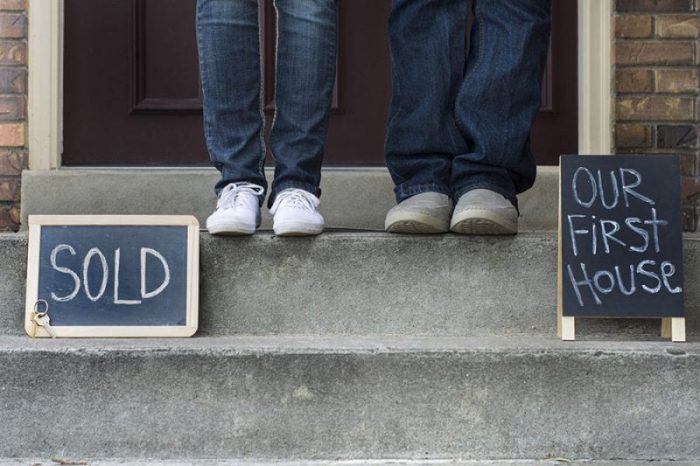 There are many reasons why couples separate but continue to live in the same house, such as responsibilities towards children or due to their financial situation to name a few.
Living in the same house during separation or divorce is not the easiest thing to do, but it can be done.
1) My partner and I live together, we're unmarried and have separated, what happens now?
It's important for unmarried couples that are cohabiting to establish what jointly owned assets there are, such as bank accounts or properties, and how they will be divided between parties.
If you entered into a Cohabitation Agreement whilst living together, now is the time to produce it to make dividing money and assets as simple as possible for both parties.
If you have children together it's right that you have discussions about the arrangements for them at the earliest stage possible to ensure the decisions are in the best interests of any children.
If there is any conflict on money, assets, or children's arrangements, you may need to seek legal advice from a solicitor or visit a mediator.
2) My spouse and I have agreed to separate, what are our options?
Divorce is not always the first thought on a couple's mind when their marriage breaks down.
There are both practical, emotional, and financial decisions to be made before applying for a divorce.
Sometimes, couples may wish to enter into a trial separation to either reconcile their marriage or to see how the arrangements made work in real life.
When a married couple is not ready for a divorce but has permanently separated, one option you have is to enter into what is known as a Separation Agreement.
This legal agreement sets out to the court how any money, assets, or possessions are to be divided in the event of a divorce application. Other important arrangements such as spousal/children maintenance can be included within the agreement.
3) My husband and I have agreed to get divorced but we still live together, what happens?
You can get a divorce if you are living in the same house, but you'll need to show the court that you have maintained separate lives during that period.
If the Judge queries what you've set out in the divorce petition in regards to your living arrangements, you'll need to explain to them how it works in some detail.
Here is a list of things that you cannot do if you want to maintain that you have been living separately;
Sharing meals
Sharing a bedroom
Socialising together
Sharing a bank account
Sharing children activities
Sharing the shopping
Sharing household chores
You cannot divorce upon the grounds of adultery if you have continued living in the same household for 6 months or more after the date the adultery was admitted to you.
Similarly, you cannot bring a divorce based on unreasonable behaviour if the last incident was more than 6 months old and you have continued living together.
If you are considering getting a divorce based on 2 years separation, it is advised that the separation date starts on the date one party moves out.
It is very difficult to process a divorce through court on the above ground if both parties continue to live together when they've separated.
However, we have helped thousands of couples in this exact situation obtain a divorce without needing to spend thousands on hiring a solicitor.
What maintaining separate households means when living together but separated
The court will expect you to say that you literally do not share anything.
Judges apply these rules very strictly in accordance with a precedent set in the case known as Mouncer v Mouncer [1972] 1 All ER 289.
In Mouncer, the husband and wife were on very bad terms and slept in separate bedrooms.
They continued to take their meals together, albeit that they were cooked by the wife often in the company of one or both of their children.
They shared the cleaning of the house and made no distinction between one part of the house and the other although the wife no longer did any washing for the husband.
The only reason for the husband continuing to live in the house was his wish to live with and help look after the children.
The court held that "a rejection of a normal physical relationship coupled with an absence of normal affection" was not sufficient to constitute "living apart".
Claiming benefits when separated but living together
In some cases, if you have recently divorced or separated, you may be entitled to claim new benefits or receive higher amounts of the benefits you already receive.
In relation to tax and benefits, you are seen to be separated when you and your ex-partner no longer live together.
The separation needs to be permanent in order for you to claim the relevant benefits, therefore if you're trailing separation you may not be entitled to make a claim for new or increased benefits.
For more detailed information on tax and benefits, you should visit HMRC website and report any changes to your circumstances.
So, what exactly are my options?
If you have decided that divorce is your only option and you want to end the marriage, then you will need to prove to the court that you are leading completely separated lives based on 2 years of separation.
If you can wait until you've been separated for a period of 5 years, by which time you would both be living separately, you can file for divorce using this ground, which doesn't require the consent of your ex-partner.
Because of the nature of this situation, getting a divorce is slightly more time-consuming and therefore using a high-street solicitor can put the costs of divorce into the thousands.
Luckily, Divorce-Online the leading provider of online fixed fee divorce services can help you from just £199 including VAT.
If you're ready to get started with your divorce view our divorce services.
Find out how we can help you
If you want advice or further information on how we can help you get a divorce when you are still living together call us on 01793 384 029.