What Are Grounds For Divorce In England & Wales
To get a divorce in England or Wales before the no-fault divorce law became available in April 2022 you had to prove 'irretrievable breakdown of marriage' by establishing one of five available 'facts'.
You had to demonstrate that your relationship had reached a point where it could no longer be salvaged by citing one of the five facts or reasons for marriage breakdown which are commonly referred to as 'grounds for divorce'.
Please note; this article applies to the divorce process in England & Wales only – To find out about the divorce process in Scotland please visit: Facts About Scottish Divorce Law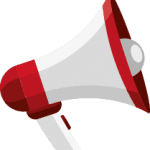 No-Fault Divorce Is Now Divorce Law – The divorce law in England and Wales has changed to give way for no-fault divorce. This means since 6 April 2022 divorcing couples can now file for divorce solely on the basis of irretrievable breakdown of marriage – without citing grounds for divorce (a specific reason for the marriage breakdown).
Furthermore, the option for either spouse to contest the divorce has also been removed, meaning there is less chance of the divorce process descending into a long-protracted court battle, allowing the application to proceed without friction or additional costs.
Speak to our friendly team on Live Chat for quick and reliable answers to your questions or call us on 01793 384 029 for information and advice on how no-fault divorce works with no obligation.
What are the grounds for divorce UK 2022?
The government's Divorce, Dissolution and Separation Act 2020 which became law in April 2022 removed the concept of fault from the divorce process – the requirement of placing blame or assigning a specific "reason" to the irretrievable breakdown of marriage. This reform is widely expected to reduce acrimony and result in a more harmonious separation for many divorcing couples.
The new law changes also apply to civil partnership dissolution.
Under the new no-fault divorce law you will no longer be asked to prove the irretrievable breakdown of marriage using one of the five grounds for divorce that were previously used in the UK.
Now, to get a divorce in England or Wales you simply declare that your marriage has irretrievably broken down – provided you have been married for at least 12 months.
To apply for a divorce under the new divorce law you complete a

statement on the divorce petition stating that the marriage has broken down irretrievably

The court must

take the statement of irretrievable breakdown to be conclusive evidence that the marriage has in fact broken down irretrievably and will in turn,

make a

conditional order (previously called decree nisi)
Couples are no longer asked to explain to the court why there has been a marriage breakdown or who was to blame for it.
The removal of blame by citing adultery or unreasonable behaviour or waiting for separation length based grounds for divorce are a welcome change to modernise the divorce law.
Find The Most Suitable Divorce Service
Use our simple qualification tool to see which service is the most suitable for you. Answer a few simple questions to be matched with the perfect service. We can help you divorce from just £199 including VAT.
Irretrievable breakdown of marriage meaning
There is no absolute definition of a relationship breakdown or for an irretrievable breakdown of marriage, but usually it means that one or both of you are unhappy in the marriage and are unable, or simply unwilling to carry on living and being in a marriage with your spouse.
Irretrievable breakdown of marriage therefore means your relationship can no longer be retrieved and has come to a definite end.
Key points of no-fault divorce
Couples can make a joint application for divorce
Divorce proceedings no longer have to be initiated by one partner alone – instead, a couple can now make a joint application.
Minimum of 20 weeks cooling off period
No-fault divorce lays down a minimum period of 20 weeks between the initial application and the conditional order, and then another six weeks between the conditional and the final order.
Divorce can be granted without blame
The previous five grounds for divorce to prove the irretrievable breakdown of marriage are replaced by a legal statement to say the marriage has broken down irretrievably – this statement counts as conclusive evidence and cannot be challenged by court.
Removal of the ability to contest a divorce
Under the previous divorce law, the person applying for the divorce had to cite their spouse's behaviour or use a period of separation as the reason for the divorce – and their spouse could contest these reasons and delay or potentially prevent the divorce. Under the no-fault divorce law, the ability to contest a divorce is removed.
What are the grounds for divorce?
History of divorce in England – It should be noted that as of April 2022 the following information is out-of-date but has been retained for informational purposes for those who are interested in how grounds for divorce were previously used in proceedings under the old divorce laws.
1) Adultery
Firstly it can be complicated when using Adultery as a ground for divorce to prove the breakdown of your marriage.
This ground is used in around 20% of divorce applications in England and Wales.
There are four main points to be aware of when considering using Adultery;
Adultery is when your husband or wife has had sexual intercourse with someone of the opposite sex
Adultery cannot be used in same-sex relationships
You cannot file for divorce on the basis of your own Adultery
You must file for divorce within six months of finding out about the Adultery taking place
You must prove either through actual admission or through sufficient circumstantial evidence that your spouse has had sexual intercourse with another person of the opposite sex and that you find it intolerable to live with them.
It doesn't matter if you are still living together or have separated providing it's within the six-month time period.
If a sexual liaison short of sexual intercourse has taken place, it's suggested that the unreasonable behaviour ground is used as you cannot proceed on the grounds of your own adultery.
2) Unreasonable Behaviour
Unreasonable behaviour is the most commonly used grounds for divorce in England and Wales, due to the lack of a no-fault divorce system.
It accounts for around 45% of all divorce applications as it covers a lot of aspects.
To use unreasonable behaviour you must show that your spouse has behaved in such a way that you cannot reasonably be expected to live with him or her.
You must provide 4-5 examples of behaviour that has caused your marriage to breakdown.
You cannot use your own behaviour, it must be the behaviour of your husband or wife.
You do not need the permission of your spouse, however, agreeing on the reasons before can help keep relations amicable.
In an unreasonable behaviour petition, the Petitioner sets out a number of allegations against the Respondent.
These allegations might include references to excessive drinking or financial extravagance, for example; but it's worth bearing in mind that the court doesn't insist on really severe allegations of unreasonable behaviour in order to grant a divorce.
Relatively mild allegations such as devoting too much time to a career or hobby, having no common interests or pursuing a separate social life may well suffice.
If you can agree on the reasons with your spouse before submitting the divorce petition, it can help to reduce the acrimony and ensure a swift resolution to your divorce.
3) Desertion
Desertion is defined as when your spouse deserted you without your consent for a continuous period of at least two years; this ground for divorce is almost never used as it requires the mental intent to divorce throughout the two-year period, which can be very difficult to prove.
4) Separation of 2 years with consent
You can divorce after two years of separation if you have been living apart and both parties are in agreement. This grounds for divorce is the only 'no-fault divorce' option available to applicants at the moment.
If you are separated but living together for financial reasons or because of children, you must show the court that you've been living separate lives, which can be difficult.
If you can't prove that you've been living separate lives then it might be worth exploring another option, such as unreasonable behaviour.
Information on how to divorce using 2 years separation as your reason for divorce.
5) Separation of 5 years – no consent required
You and your spouse have been living apart for at least five years immediately preceding the presentation of the divorce petition.
In this instance, you do not require the agreement or consent to divorce from your ex-partner.
However, the Respondent can hold up the final decree if they believe they would be financially worse off, but this is very uncommon.
It's also important to note that you need to know the address of your spouse, otherwise the proceedings can become more complex, costly and longer.
There are caveats to using the 5-year separation rule so if you are unsure how it works and what's involved it's best to to find out more by calling us on 01793 384 029 for advice.
If your case is complicated you can still get a divorce, but you may need to explore using another ground for divorce such as unreasonable behaviour.
Start your divorce online today in just minutes
Once you have chosen your divorce service you simply complete the order form and pay online or pay over the phone to start your divorce. You will then need to provide us with some information in an online questionnaire.
Some of the basic information we need from you will be listed below and will enable us to draft your divorce documents for you.
Your spouse's full name
Your place of marriage
The date of separation
For only £199 including vat, we can deal with your whole divorce process and on average complete your divorce in about 26-28 weeks.
For a quicker and more stress-free divorce do your divorce online and let our experts handle your case for a fraction of the cost of using solicitors.
The divorce process is exactly the same as it would be were you to use a solicitor. The main difference between using Divorce-Online and solicitors is the cost of your divorce, why pay over £1,000 when you can pay just £199 including VAT?
How can Divorce-Online help you with your divorce?
We'd advise calling us on 01793 384 029 or email us today about the process involved with filing for divorce.
Divorce-Online can assist you with the whole divorce process from start to finish and we can also help you with obtaining a financial settlement.
Find The Most Suitable Divorce Service
Use our simple qualification tool to see which service is the most suitable for you. Answer a few simple questions to be matched with the perfect service. We can help you divorce from just £199 including VAT.