Difference Between Civil Partnerships & Marriage
Civil partnership was initially introduced as an equivalent to marriage for same sex couples, before they were allowed to get married by law.
Nowadays, civil partnership exists as an alternative to marriage for both same-sex and opposite sex couples.
In this article, we will consider some of the few differences between marriage and civil partnership, and why one might be chosen over the other.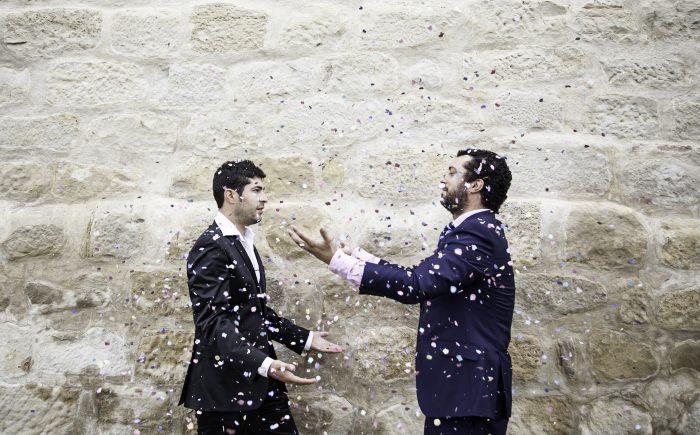 What is a civil partnership?
A civil partnership provides legal recognition of a relationship and offers the same rights as to marriage. In effect, civil partners are essentially the same as husband and wife in the eyes of the law.
The same legal protections and tax benefits which have traditionally been exclusively enjoyed by married couples have been extended to those who have opted for a civil partnership.
Originally the main difference between marriage and a civil partnership was that the former was only available to opposite-sex couples whereas the latter was only offered to same-sex couples.
But the Marriage (Same Sex Couples) Act 2013 established the right of same-sex couples to get married and the Civil Partnership (Opposite-sex Couples) Regulations 2019 extended civil partnership to opposite sex couples.
Who are civil partnerships suitable for?
Couples who do not wish to have a religious ceremony, such as those who are agnostic or atheist, may opt for a civil partnership instead of getting married.
Although weddings can take place in a registry office as opposed to a church or religious setting, marriage is nevertheless associated with religion.
A civil partnership means that a couple can have their relationship legally recognised whilst avoiding the religious aspects connected to the institution of marriage.
Additionally, two individuals who are cohabiting but who do not necessarily see themselves as a "couple" may want to take advantage of the rights and tax benefits afforded to married couples.
In the absence of any romantic aspect to their relationship, civil partnership may seem more appropriate than marriage.
Although some couples will decide to obtain a cohabitation agreement instead of getting married or becoming civil partners, there is a lot more protection for both parties if they enter into civil partnership – as well as tax benefits.
The only rules for entering into civil partnership in England and Wales are:
Both individuals must be at least 16 years old (if either is under 18 they need permission from their parent or guardian)
Neither party should be in another civil partnership (or marriage)
The couple must not be closely related
What are the differences between marriage and civil partnerships?
The key difference between marriage and civil partnership is that religion is completely absent from civil partnerships.
There are slightly different rules relating to the formation and dissolution of a civil partnership.
Ceremony
A civil partnership is formed by signing a document, known as a civil partnership schedule, in contrast to exchanging vows in the case of marriage.
The names of the mother and father of both civil partners must be included in the civil partnership schedule. But only the fathers' names are entered in a marriage certificate.
A civil partnership must be performed as a civil ceremony. Marriage can either take the form of a religious or civil ceremony.
Dissolution
The process of ending a civil partnership is known as 'dissolving' a civil partnership. This is the equivalent of a divorce in the case of marriage.
As with divorce, in order to dissolve a civil partnership, a reason must be given as to why the relationship has irretrievably broken down.
However, one key difference is that adultery cannot be given as a reason to dissolve a civil partnership.
However, once the no-fault divorce rules come into force in April 2022, there will be no need to provide a reason for either divorce or dissolution of civil partnership.
Does civil partnership provide the same legal rights as marriage regarding property & pensions etc?
Yes. A civil partnership provides the same legal rights and tax benefits as marriage.
This includes both parties having a claim to any assets – such as a shared property or pension benefits of their former partner – in the case of dissolution.
Furthermore, in the absence of a will, civil partners will be entitled to inherit a portion of their partner's estate in the event of their death – with the same level of exemption from inheritance tax as a married partner.
Civil partners can also transfer assets between each other tax-free, and they can avail themselves of Married Couple's Allowance.