Professional and Affordable Consent Order Services from £299
You want to obtain a consent order to ensure your money and assets are protected following a divorce, but you don't want to spend thousands doing so.
You can join 40,000+ couples in England and Wales that have used our service to save time, stress and money.
Dealing with your finances is hard enough. You don't want to worry about paying £1000+ to solicitors at an already difficult time.
Getting a Consent Order Doesn't Need To You Cost Thousands
Solicitors are expensive. Some would say unnecessarily so.
There is a better way to obtain a consent order that is more affordable, professional and efficient.
 Thousands of people each year choose to find a more affordable option compared to local solicitors.
Use our simple and free online tool below to quickly find the most suitable service for you.
View Our Consent Order Services From £299
Save time, money and stress by using our online consent order services. We'll match you with your perfect divorce service, whatever the situation.
Compare Our Services vs High-Street Solicitors
Compare our services vs Co-op Legal Services.
Easier, Cheaper and More Efficient.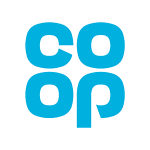 Online Service?
100% Online
Online Service?
100% Online
Online Service?
Not an Online Service
Drafted By?
Qualified Solicitors
Drafted By?
Qualified Solicitors
Drafted By?
Qualified Solicitors