The pitfalls of filing your own divorce
A weird topic for a blog post, you might think, coming from the UK's original online divorce service? Well, you may be surprised to know that we actually don't believe that everybody should try a DIY divorce, despite what the scaremongering solicitors are now saying about online divorce services. There, of course, are pitfalls to… View Article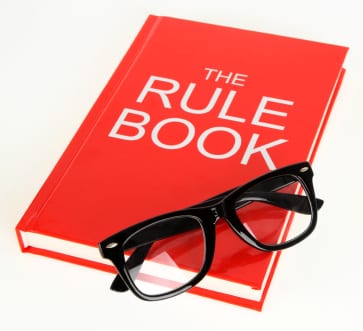 A weird topic for a blog post, you might think, coming from the UK's original online divorce service?
Well, you may be surprised to know that we actually don't believe that everybody should try a DIY divorce, despite what the scaremongering solicitors are now saying about online divorce services.
There, of course, are pitfalls to filing your own divorce, unless you have done your research and go into the process with your eyes wide open.
For a couple to file their own divorce successfully there needs to be three positive elements.
1) An agreement that they actually want a divorce,
2) They are happy with any arrangements for children and,
3) They have reached a final agreement about their financial situation, preferably with the benefit of having had legal advice.
Of course, one and two don't cost anything, and three don't have to cost the earth either.
Legal advice on a financial settlement can cost just a few hundred pounds, not thousands as you would be led to believe by the tabloid press.
Most divorces in the UK are actually agreed and very few are fought tooth and nail.
Generally, the consumers who use our website, have agreed to everything and just want the formal process of filing a divorce put into effect.
That or they have been separated a long time and have no idea where their spouses are, but now wish to file their own divorce.
Financial arrangements when doing your own divorce
For many years, we have also offered a consent order drafting service, provided by offsite family law solicitors.
Every client is sent a questionnaire with an e-mail explaining the importance of putting any agreed financial settlement into a binding order, so there can be no claims months or years down the line.
If people feel they have been pressurised into a financial settlement or that there has not been full and frank disclosure of the income and assets, then they should not sign the consent order and seek legal advice.
This is because it is not very easy to overturn a consent order once it has been signed off by the judge.
Another thing to remember is that just because you have agreed on something it does not mean a judge will automatically make an order.
Some other divorce websites seem to infer that by buying their clean break order, a court will automatically rubber-stamp any order put before it.
The opposite is true and the court is duty-bound to investigate the fairness of the order and will ask questions or even order a hearing if it feels further clarification is needed.
If you would like help filing your own divorce, or want to obtain a financial order then call us on 01793 384 029 for free, friendly advice.
DIY Divorce & Finances from £199
We have self-help divorce and financial consent order services from just £199, which can save you over £900 compared to hiring solicitors.