Search Queries for Divorce Plummet by Over 30% Due to COVID-19
COVID-19 (coronavirus) disruption, has caused a massive and immediate 30% drop-off in search queries in the UK for divorce-related search terms. If the mainstream media were to believe, we are heading for a divorce boom due to the amount of time we are having to spend at home. Here are just a few of the… View Article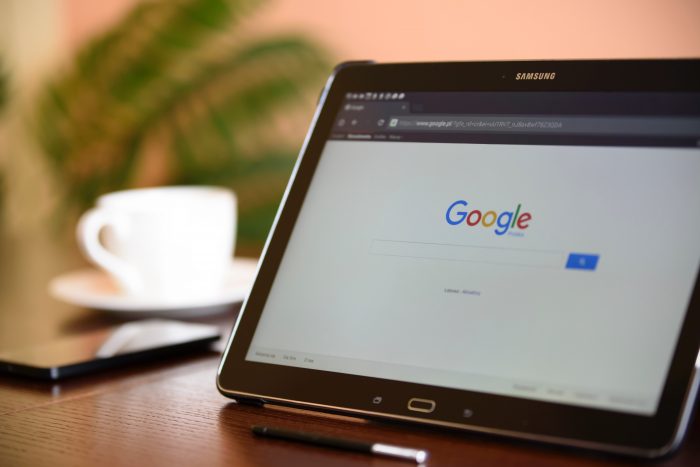 COVID-19 (coronavirus) disruption, has caused a massive and immediate 30% drop-off in search queries in the UK for divorce-related search terms.
If the mainstream media were to believe, we are heading for a divorce boom due to the amount of time we are having to spend at home.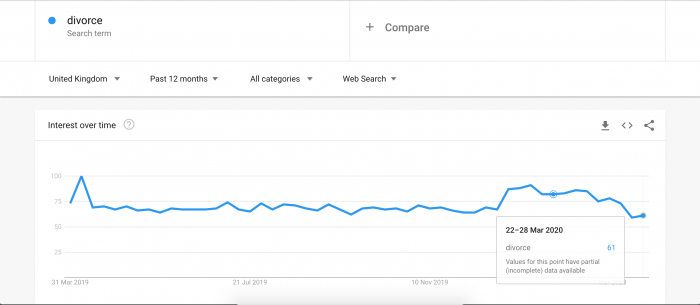 Here are just a few of the articles claiming that COVID-19 will cause a spike in divorce cases;
There is no evidence available yet to suggest that this is happening at all, in fact, quite the opposite.
Divorce-Online one of the UK's leading divorce providers has dug into Google Trends data and our own Google Search Console data to see what effect COVID-19 has had on the divorce market.
Before digging into the details, this is what you'll learn from reading this article;
What Google Trends data shows for the divorce market in the UK
What our own Google Search Console data shows for the most popular search terms for divorce
Why multiple news articles on a potential divorce 'boom' are mistaken
Google Trends – The lowest scores since December 2018
There is no 'divorce boom' in the UK.  We've looked at the five most popular search queries on Google when it comes to divorce in the UK, these are;
Divorce
Divorce Online
Online Divorce
Decree Absolute
Divorce Papers
The numbers on the following images represent search interest relative to the highest point on the chart for the given region and time. A value of 100 is the peak popularity for the term. A value of 50 means that the term is half as popular. A score of 0 means that there was not enough data for this term.
Google Search Console Data – 32% average drop-off
If you still believe that there is some kind of divorce bubble happening because some newspapers have run some bait articles from law firms then the following data might change your mind.
The following data is from our Google Search Console account, which enables businesses to track and analyse website performance, issues, and traffic among other things.
Since COVID-19 took full hold of the UK on Monday 16th March 2020 and by full hold, we mean job losses and working restrictions being enforced, there has been a huge reduction in searches for the most popular divorce-related search terms.
Why has there been such a sudden dip in divorce searches?
There are many reasons why people have stopped searching for divorce-related queries, none more so because of the current economic situation.
When people are losing their jobs or being made furlough workers it provides no financial stability for people and therefore consumer spending decreases.
When there is no financial stability in households, consumer spending drops. When consumer spending drops, it's inevitable that search queries will follow suit.
Could there be a spike in divorce cases once COVID-19 has been beaten and the economy starts to improve? Quite possibly. Could things continue to dwindle and divorce proceedings don't spike? Again, quite possibly.
Conclusion
Monitoring the search queries for the most popular divorce-related terms in the UK allows us to easily analyse how consumers are searching and what they are searching for.
There is a clear correlation between the economic downturn and instability of household income and the number of people looking for advice on divorce proceedings.