Respondent divorce advice service launched
At Divorce-online we have spent 15 years helping people file divorces, these clients are always generally the person filing for the divorce, the petitioner. However, no one online seems to be catering for the person who receives the divorce petition, the respondent. So after a lot of research as to what people have requested from… View Article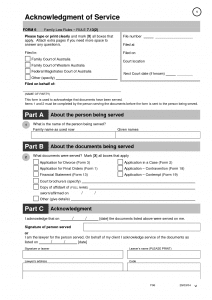 At Divorce-online we have spent 15 years helping people file divorces, these clients are always generally the person filing for the divorce, the petitioner.
However, no one online seems to be catering for the person who receives the divorce petition, the respondent. So after a lot of research as to what people have requested from a service, we have launched the "respondent divorce advice service" for a fixed fee of £299.
We can well imagine the panic and fear when the divorce petition drops through their door, full of legalese and jargon about jurisdiction, financial remedies and costs.
Many respondents just freeze and ignore the papers which can allow the divorce to go through without any input from them, after all it is their divorce too.
What people need is for someone to explain the contents of the divorce petition, what each clause means and how to complete the D11 acknowledgment of service form. They also need advice on what the financial clauses mean and also whether they have a potential claims for financial relief.
Most divorces are not formally defended but in certain cases it is necessary to complete the forms correctly to stop any allegations, made against the respondent being used in financial or children related proceedings.
Divorce-Online have today launched the respondent divorce advice service for a fixed fee of £299 incl vat provided by experienced and friendly solicitors firms to allow the respondent to be represented and advised at this crucial time.
For more information on the respondent divorce advice service click here or call 01793 384 029