How much does a divorce cost in England & Wales
Divorce is widely known for being expensive, however, divorce costs don't have to break the bank, especially when there is agreement.
How much your divorce costs will depend on how you decide to deal with your divorce and whether it's uncontested or contested.
If both parties agree on all major issues (children, finances etc), which is known as an uncontested divorce, you can keep the cost of divorce relatively low.
If you file your own divorce without a lawyer and your divorce is amicable, costs could be under £600.
Regardless of how you decide to deal with your divorce, there are mandatory court-filing fees to pay that are currently £550.
This fee is for the court service to process your divorce and since March 21st 2016, it also covers your decree absolute application.
This means that even if you decide to handle your entire divorce process yourself, you will still be required to pay the court fee.
This is of course, unless you are eligible for help through a scheme called 'fee exemption'. More on this below.
The average cost of an uncontested divorce
The cost of obtaining an uncontested divorce varies on how you decide to deal with your divorce.
We will present the average cost of a divorce using each method available to you.
The average cost of divorce when using a solicitor is £950 in fees, plus £550 in court fees, totalling £1,500. (This does not include financial orders or children).
The average cost for a divorce that you handle yourself is £550. You still must pay the court fee even when handling your own divorce procedure.
The average cost of obtaining a divorce when choosing Divorce-Online is £189 + £550 in court fees, bringing the total to £739.
How you decide to deal with your divorce will not only affect the cost of your divorce, but it will also affect how long it takes to get a divorce.
No hourly or hidden fees, no need to complete legal forms, no need to attend court and you're kept up to date throughout the process.
Those are some of the benefits you receive when choosing to divorce using our services.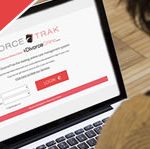 Find out how much we can save you
Divorce-Online have helped over 180,000 couples in the UK obtain a quick, easy and professional divorce from just £59. Call us to find out how we can help you save over £750. Visit our website for more information.
Doing your own divorce
Doing your own divorce can be the most cost effective way to obtain a decree absolute and end your marriage but it will take up a lot of time and involve legal research top ensure you are dealing with it correctly.
You can obtain the necessary divorce documents from the government website. You should be looking for online divorce portal.
Complete the form online and this will file your petition. The rest of the application is through the post.
Remember: You must pay the court fee of £550 even if you're filing the divorce yourself. You can do this via cheque, postal order or card payment.
We've put together a detailed guide to help you file for divorce yourself that is worth reading if you are thinking of doing the divorce yourself.
How much does an online divorce cost?
Online divorce services are becoming more commonplace as online divorce companies are taking more share of what is a reducing market.
Also, the hourly rate model adopted by most solicitor firms is now out of date with most people in the UK.
Divorce-Online has been pioneering the fixed fee divorce model since 2000 and can offer a range of low cost divorce services, which are briefly listed below;
DIY Divorce Service – This is for couples who are confident in filing the divorce paperwork themselves with our help.
This type of divorce will dramatically decrease the total cost of your divorce compared to using solicitors as we can help you from just £59.
Managed Divorce Service – This is for couples who wish to have a team of dedicated experts complete their entire divorce process for them for £189, which is still a lot cheaper than hiring solicitors.
Divorce Solicitor Service – This is for couples who wish to have an experienced solicitor handle everything, much like a high street solicitor but for an affordable cost at just £299.
The average cost of an online divorce is £739, under 50% of the cost of hiring a divorce solicitor to handle your divorce.
Even the most expensive online divorce service at £399 will bring your total divorce bill to under £1,000.
The cost of using high street divorce solicitors
You often hear figures being quoted in the media in the thousands of pounds and this genuinely scares people.
The answer to the question of how much does a divorce cost is often "how long is a piece of string".
Especially so when you ask the question of your average high street solicitor who mostly does not charge a fixed fee for a divorce.
Most solicitors will still charge you by the hour, with the average rate being £150-£200 per hour.
They charge using "unit time" and each unit is normally 6 minutes.
They also charge for every letter, telephone call and even thinking time in units, which takes the cost of your divorce to over £1,000 plus VAT.
There is no need to spend this excessive amount of money getting a divorce if both parties agree, especially if you are looking to keep relations amicable.
Court fees for divorces filed in England and Wales
There will always be court fees to pay regardless of how you file for divorce, whether it's a solicitor, yourself or through an online divorce provider.
These should always be factored in when considering the total costs of your divorce.
They are currently £550 to file the divorce petition and receive your decree absolute. If parties also wish to file a financial consent order, the fee for filing this is an additional £50.
Getting help with your court fees
If you are on less than £15,000 per annum or on certain benefits you can get your court fees paid for you, under what is known as the court fee exemption scheme.
If you're entitled to an exemption or even a reduction in your court fees, the cost of your divorce will dramatically decrease.
You can use our court fee calculator to see whether you're entitled to fee exemption.
Frequently Asked Questions
What is the cheapest way to get a divorce?
The cheapest way to get a divorce would be to agree on the grounds for divorce with your husband or wife and proceed to file your own divorce at court. However, not getting the right advice before filing for divorce can have consequences later in life.
How much does it cost to get a divorce if both parties agree?
A divorce in England and Wales when both parties agree should cost you less than £750 including the court fee payment, which currently stands at £550.
What is the true cost of divorce?
When you take into account the lifestyle changes that are inevitable when divorcing, such as buying a new home and car to name a few examples, the true cost of divorce in the UK is £14,500.
Confused about divorce? We can help
If you are in agreement with the divorce and want to understand your options then give us a call us for a free consultation. We help thousands of people each month save time, stress and money on their divorce.