Divorce-Online acquire new family law firm
Divorce-Online.co.uk, the founders of the online divorce back in September 1999 have recently acquired a family law firm to help more people obtain low-cost, professional family law advice and services. The new family law firm, which is called OLS Solicitors will provide innovative, flexible and mostly fixed fee's where possible to give clients a modern family… View Article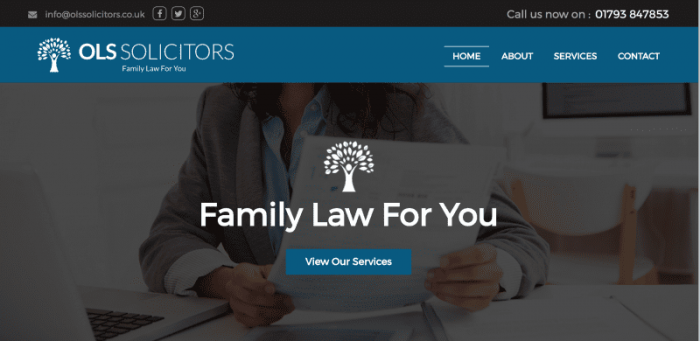 What's covered on this page
Divorce-Online.co.uk, the founders of the online divorce back in September 1999 have recently acquired a family law firm to help more people obtain low-cost, professional family law advice and services.
The new family law firm, which is called OLS Solicitors will provide innovative, flexible and mostly fixed fee's where possible to give clients a modern family law service at a low cost.
Divorce-Online are an uncontested divorce service and therefore deal with couples where typically there is agreement to the divorce and any financial agreement required has already been finalised.
Last year, the company processed over 7,000 cases and grossed over 600,000 unique visitors to their website, with growth in 2017 of 25% so far making them one of the most visited legal websites in the UK.
The law firm, OLS Solicitors has been acquired  after it became increasingly apparent that thousands more people that don't necessarily fit into the 'uncontested' category or need some professional help with obtaining a fair financial settlement wanted a quicker, easier, fairer and cheaper way of accessing legal help.
And then, OLS Solicitors was born.
With the rise in smartphone usage, new technologies appearing on the market weekly, it's almost a necessity to adapt to how customers find your business, engage with your business and ultimately communicate with your business.
Divorce-Online have been leaders for many years in using technology to assist with legal document preparation, which makes dealing with a divorce quicker, easier and cheaper for clients.
Using technology to communicate with clients makes their lives easier and that's what our ethos is built upon… 'making clients lives less stressful at a painful time'.
OLS Solicitors will have an online client portal where clients can access legal documents to complete and also communicate with their solicitor or case worker without needing to visit their offices and waste valuable time.
For years now, the UK public have been calling for a new modern approach to family law with lower cost fixed-fees and customer service that rivals those of online companies instead of relying on email and visits to offices.
If you want to learn more about OLS Solicitors and how they may be able to help you obtain low-cost professional family law, then visit their website – https://www.ols-solicitors.co.uk