How to cut the cost of your divorce – a guide to saving money on a divorce
Cutting the Cost of Divorce Many couples are put off getting a divorce due to the costs involved. In many cases, financial hardship can contribute to marriage breakdown so the funds aren't available to pay expensive solicitors bills. If children, property, finances and other assets are involved then the cost can be considerable. Whatever the… View Article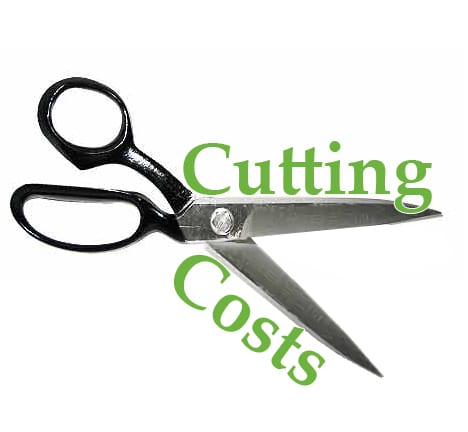 Cutting the Cost of Divorce
Many couples are put off getting a divorce due to the costs involved.
In many cases, financial hardship can contribute to marriage breakdown so the funds aren't available to pay expensive solicitors bills.
If children, property, finances and other assets are involved then the cost can be considerable.
Whatever the circumstances there are always ways in which the cost of a divorce can be minimised.
It's important to understand how much a divorce costs or is likely to cost you before considering divorce.
Here are the 6 things you should consider that can help reduce your divorce bill.
1) Reach agreement
Each facet of the separation, including childcare, visitation, child support, division of property and assets should be agreed, and the more that partners can come to an agreement upon in advance, the smoother and cheaper the divorce can be.
It might not be easy to reach agreement on every issue, but if this can be achieved an uncontested, no-fault divorce can be applied for, speeding up the process considerably.
2) Choose a Solicitor Carefully
With uncontested, no-fault divorces it may not be necessary to hire the services of a professional solicitor, but if you need to do so make sure you take your time and choose wisely.
Remember that solicitor's fees are based on experience, expertise and qualifications.
If you already have agreement on child custody and support, for example, you may decide against hiring a solicitor with that specific expertise.
Conversely, if you need assistance in this area then you need to hire a solicitor with the appropriate knowledge and skills.
3) Use Your Solicitor's Time Effectively
Keep in mind that solicitors charge for their time, however, it is spent. Only contact them if it is absolutely necessary.
If new issues arise to try to settle them directly with your spouse before calling for mediation.
When you do talk to your solicitor make sure that you stay focused on the important issues and don't waste their time and your money using them for emotional support.
4) Know Your Debts and Assets
Depending on the marriage setup, you may be unaware of some shared assets and debts.
You may consider researching your credit history and try to find out if your spouse has additional bank accounts.
5) Don't Be Greedy or Stubborn
Some divorces turn into bitter squabbles over money and possessions, and often the arguments go on longer than necessary because of pride and a sense of entitlement.
Identify the most important outcomes for you and try to stay focused on them.
If you are making a demand to keep more than half of a shared property then ensure that you have proper legal reasoning for doing so.
A marriage is a partnership and most courts think that properties should be divided equally.
6) Consider Mediation
If you are struggling to reach agreements with your spouse but still not ready to hire a solicitor then you may consider hiring a mediator who can assist in negotiations.
A neutral third party may help both parties to see clearly and negotiate towards an amicable agreement.
Divorce Online can help you finalise any financial agreement you have reached by preparing a binding consent order as well as dealing with the divorce for just £299 click here to find out more.