Changing your name after a divorce
It is common practice in most western countries for the wife to take the surname of her husband on marriage. Why that tradition is still carrying on in the 21st century is anyone's guess, but it is a reality that over 95% of women getting married, opt to take their husbands surname or family name. In the… View Article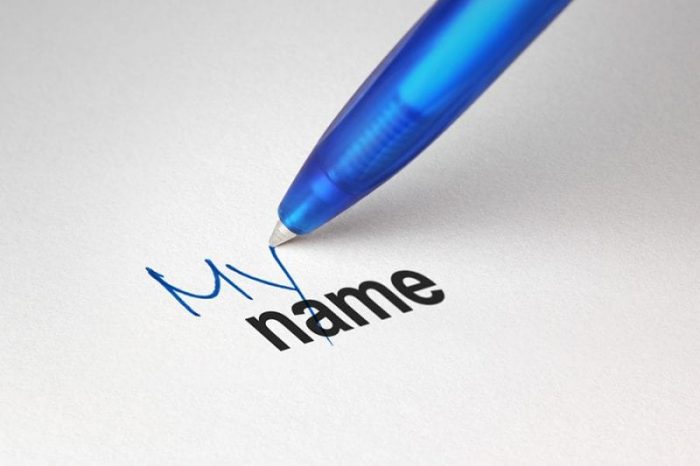 It is common practice in most western countries for the wife to take the surname of her husband on marriage.
Why that tradition is still carrying on in the 21st century is anyone's guess, but it is a reality that over 95% of women getting married, opt to take their husbands surname or family name.
In the event of a divorce, what happens to that name?
Changing your name after a divorce is actually quite a quick and cheap process if you know how.
Some men are under a misconception that the woman has to change her name back to her maiden name, when in fact they are under no obligation to do so, and many women keep their married name long after their relationship has ended.
When there are children of the marriage, many women opt to keep their married name, so as to avoid confusion when registering for doctors, schools etc.
The easiest and most common way to change your name after divorce is to have a change of name deed drawn up.
This is also sometimes called a deed poll.
This document sets out in legal terms the name or names you wish to be known by, once the deed has been signed and witnessed.
There is no specific format for the document, but it must include your current names, country of residence and domicile as well as a declaration as to your intention to use your new name after the deed has been executed.
Another misconception is that this document has to be prepared by a lawyer.
You can do it yourself as long as the wording is correct and the deed is executed properly.
Divorce-Online have been creating change of name deeds for divorce clients for over 14 years and from just £9.99 the service is reasonably priced compared to other deed poll providers.
We recommend ordering 10 certified copies of your deed poll as you will need to send certified copies to places such as HM Passport Office and the DVLA.