When & Why Should You Use a Separation Agreement?
When you separate, it can be quicker and cheaper to sort out your financial arrangements yourselves – indeed in most cases if there is a legal agreement in place you won't need to go to court.
It's inevitable that during your relationship a range of things were shared, such as a home, car, savings account, etc. But also financial responsibilities, such as household bills, mortgage/rent, and child maintenance.
A separation agreement can address these issues and show the court what is to happen to any jointly-owned interests.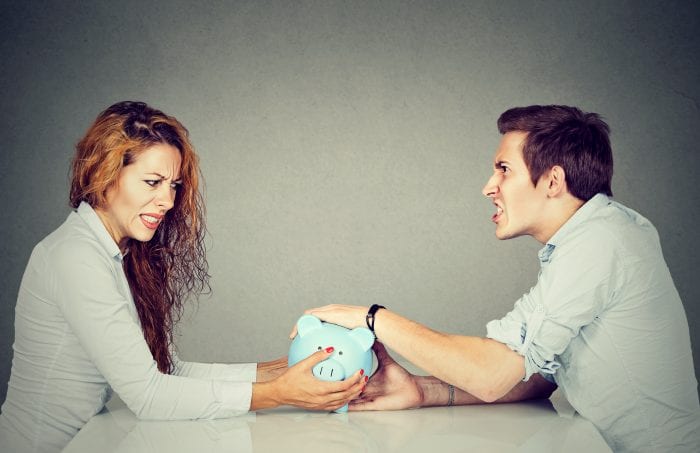 What's included in this guide
What is the point of a separation agreement?
A separation agreement (also known as a Deed of Separation), is a legal contract that records from the start who is to have what and what both parties' responsibilities are. It can also help avoid the need for court proceedings at a later stage when it comes to filing the divorce.
The legal agreement you draft can include any steps that need to be taken in the future, for example, selling the family home and splitting any equity.
You may want a legal separation agreement if:
You have religious reasons against divorce.
You've been married or in a civil partnership for less than a year.
You want time and space to work out if you want to end the marriage or civil partnership.
You want to avoid prolonged and emotional wrangling over money and assets following the divorce.
Separation agreements for married couples
Separation agreements are often used as a precursor to divorce or as an alternative if you aren't ready to start proceedings.
If your separation leads to a divorce, the separation agreement you enter into can be used to prove your date of separation.
A separation date will be necessary if you plan to file for divorce using either 2 years or 5 years separation grounds.
The legal document can also form the basis of a financial consent order following the divorce.
As long as the agreement was drawn up without duress and both parties disclosed their income and assets truthfully, the agreement will be upheld by a Judge.
Separation agreements for unmarried couples
If you live with your partner and you are separating you likely have many joint interests that need to be dealt with, such as cars, savings, bills, and belongings.
Unlike married couples, those that live together without getting wed have fewer rights and protections following a separation.
Setting out what is to happen with household bills, rent/mortgage, and other such payments before going your separate ways can help to ease stress and worry when separating.
Pros and cons of a separation agreement
Pros:
It lets both parties know where they stand, which can take the heat away from the separation.
Both parties have certainty and clarity at a difficult time.
You can decide exactly what you'd like to include.
They are likely to be upheld by a court if they are drafted correctly.
It shows that both parties consider the relationship to be over and the date of separation.
Cons:
Changes cannot be made to the agreement unless both parties agree to them.
The court can disregard some parts or all of the agreement when it comes to a divorce.
What can and should be included within your agreement?
A range of things can be dealt with as part of a separation agreement, such as (but not limited to);
How much each party is to pay in respect of the mortgage, rent or household bills.
How any debts such as loans and overdrafts will be split between you.
How the money from the sale of a home will be split after payment of fees.
How to separate joint bank accounts and savings.
Division of personal property such as cars, CD collections, and furniture.
The payment of any ongoing maintenance for a spouse or children.
Who the children will live with and when they will see the other spouse, e.g. parental access.
We have written an in-depth article looking at what you should include in a separation agreement, which is useful reading if you are in discussions with your partner about obtaining such an agreement.
How can I ensure my agreement is upheld by a Judge?
For a court to consider enforcing your separation agreement as part of divorce proceedings, it would need to meet the following conditions:
The agreement must be freely entered into by both parties.

Both parties should have received independent legal advice before drawing up the agreement.

Both parties need to give full financial disclosure.
The circumstances of both parties are not considerably different from when the agreement was reached.
If you can satisfy a Judge that these conditions are met and the agreement is fair and reasonable, it is unlikely that a judge would interfere with your agreement.
How do Separation Agreements work from a practical perspective?
Depending on the agreement you have reached, you may need to carry out certain actions upon separation such as selling a property and splitting the proceeds equally.
If either party fails to respect the provisions of the agreement, the other party may take legal action for breach of contract if the terms of the agreement have not been carried out.
However, if the deed is not drafted correctly then it may not prove to be legally binding.
It is, therefore, important that both of you receive separate and independent legal advice before signing the agreement, as this may be needed as evidence in any court proceedings to enforce the terms of the agreement.
Like any contract, the only way to enforce it is to take the matter to court.
Can I use a free template or do I need a solicitor?
To obtain a separation agreement that will be upheld by a Judge, you will need to instruct a solicitor. This is to ensure that specific legal clauses are drafted correctly, which you will not get from a free template found on Google.
Seeking legal advice before entering into a separation agreement is always advised to ensure you have a fair and legally robust agreement, but it's not required by law.
Don't be put off drawing up an agreement because of the cost. Local solicitors will charge you £1000+VAT or more, however, our online service is more affordable for all.
Our family law solicitor can draft your agreement and advise you on how to sign it for £599 fixed fee.
Obtain a Separation Agreement Without Spending Thousands
There's no need to spend thousands hiring a solicitor to draft your separation agreement, we can deal with everything for you for just £599 fixed fee. We'll help save you over £750.