7 Things You Need To Know Before Getting a Consent Order
Sorting out your finances following a divorce is never easy. There's a lot to know and also a lot to figure out, so it can be difficult knowing what to do or even where to start.
To help you through the process Divorce-Online family law experts have written this guide about the common mistakes we see people make and how to avoid them.
Below are the 7 most important things you need to consider before applying for a consent order to end your financial commitments following a divorce.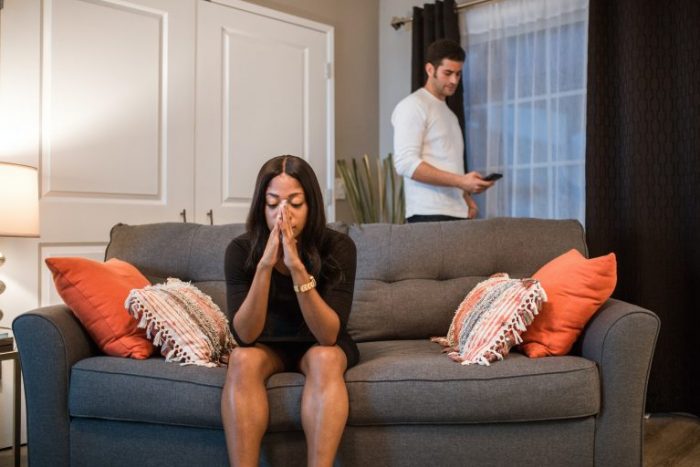 What information is needed for a consent order?
1) Don't assume a 50/50 split is fair
In most instances, starting at 50/50 is right, but don't assume that's right for you without looking at the finer details of your marriage, such as earning potential, retirement income and ongoing childcare responsibilities.
For example, short marriages are often not split 50/50.
It would be unfair to settle for a 50/50 split if there have been inherited assets or vastly different contributions made to held assets from one spouse. Pension assets should be looked at carefully, do not always take cash now and sacrifice income in your old age.
2) Don't assume the Judge will grant your order
Couples often assume that just because they've agreed to a financial settlement that the Judge will grant them their order.
However, this is a dangerous attitude to have as the Judge will only grant the order if he or she feels that the order is fair to both parties.
If they believe the order to be unfair to either party, you will likely be asked to provide more information on how you came to the settlement to ensure both parties understand the order being proposed.
3) Ensure you have full financial disclosure
This is one of the most important parts of agreeing to a fair financial settlement.
You can't come to a fair deal with your money, property and assets if both parties don't have a full understanding of their spouse's full income, assets and pension values.
If you don't believe there's full disclosure on money, capital or pensions, we'd recommend that you get some low-cost legal advice.
4) Don't spend thousands on expensive solicitors
It's a wise decision to get legal advice from a qualified solicitor before applying for a financial order as they will be able to give you advice on the specific agreement you've reached, e.g. is it fair, are you being reasonable etc.
However, what most people don't realise is that they don't need to use local solicitors to draft the agreement.
If you have a financial agreement in place with regards to who gets what then you can save thousands by having the legal documents drafted online by experts.
Divorce is expensive and stressful enough without needing to find £1000+ for a solicitor to draft the agreement you have already put together.
Detailed Consent Order Service – £499
This service is ideal for couples that are looking to legally separate all of their assets and finances by the way of a consent order. Our solicitors will draft the order to your individual circumstances and process the application through court until the order is granted by a judge.
5) Understand the type of financial order you need
There are so many different legal names for similar things, e.g. divorce settlement, financial order, consent order, financial agreement and a clean break to name just a few.
It's no wonder people are confused and spend hours reading articles like this trying to understand, what is fair, how it works and what they are entitled to.
It's never easy understanding legal procedures or legal jargon but here is a simplified breakdown to help you understand which financial order is suitable for you.
Do you have any children? Do you have any joint assets to split? – In most cases, If you answered no to both questions, you would need to apply for a clean break.
A clean break order would sever your financial ties and prevent either party from making a future financial claim against the other.
A clean break usually occurs in short marriages where both parties can leave the marriage and live financially independently of the other.
Do you have any children? Do you have any joint assets to split? – If you answered yes to either question then a clean break will not be suitable.
In this situation, there are likely to be ongoing payments for either children/spousal maintenance or lump-sum payments for housing/pension funds.
You would need to apply for a consent order to show the court how money and assets are going to be divided. Maintenance payments can also be included within the order to ensure they are paid.
6) Don't wait too long to apply for a financial order
Is it best to file for a financial order at the decree nisi stage or after the decree absolute is granted?
A common question we receive and one that requires a detailed answer…
In most cases, it would be recommended to apply for a financial order at the decree nisi stage of divorce proceedings. This would become legally binding on the granting of the decree absolute (Final order).
Waiting until after the divorce has finalised to apply for a financial order can have certain implications as to your entitlement as you will no longer be spouses.
Pension funds, for example, can only be transferred to a spouse, which you would no longer be, so it's worth getting advice on this before going ahead.
In some cases, you may decide to sell any property before entering into official divorce proceedings, which may allow you to achieve a clean break.
You also need to bear in mind the rules around tax and divorce as Capital Gains Tax rules have changed in recent years.
7) Don't assume you'll stay amicable after the divorce
If you only consider this one point, then writing this article would have been worth it.
The most common mistake we see couples make is assuming that because relations are good now that they still that way for years to come.
Often times, new partners can be a driving force for either a) claiming more money or b) having their partner reduce children/spousal maintenance.
In either case, it stresses the need for you to deal with your money at the time of the divorce.
Do not leave them for another day because 'My ex and I get on well so I don't see any issues here' as in most cases, this does not hold true for long.
Without applying for a financial order you will be open to future claims, which doesn't have to be lottery wins or windfalls of cash, it's the everyday finances, such as salaries, pensions, savings etc.
Quick, Affordable & Professionally Drafted By Solicitors
Have your entire financial application managed for you. There's no need to attend court or our offices, simply complete your order online and we'll handle the rest for you.