Separation Agreements – The Ultimate Guide
If unfortunately your relationship fails and you are facing the decision to separate it's always traumatic.
Even if both partners want to separate, the pressure to make the best decisions can be massive, especially when you have children. Nevertheless, it's important that your separation goes as well as it possibly can.
In this editorial, we aim to offer free information for separating couples, whether they are simply living together or are in a civil partnership or married, while also covering all aspects of marriage separation.
What Is a Deed of Separation Agreement?
A Separation Agreement, also known as a Deed of Separation, is an agreement between a separating couple in the form of a legal contract which can be used by married or unmarried couples.
It aims to set out who will take on financial responsibilities like paying the mortgage or rent and household bills or debts following a separation.
If you're cohabiting, married or in a civil partnership and you decide to separate from your partner, you can enter into a separation agreement to agree on how your money, property, assets, and other responsibilities like debts are to be divided.
Obtaining a deed of separation agreement can be a good way of making sure both parties are clear about the terms of the separation until you get divorced or end your civil partnership.
It can also help you avoid the need for court proceedings at a later stage when filing for divorce and negotiating a financial settlement. The details outlined in your separation agreement can be drafted into a consent order later during the divorce process, which ends all future financial claims and gives the court powers to enforce any aspect of the agreement should one party fail to comply.
Separation agreements for married couples
Married couples often use separation agreements as a precursor to divorce or as an alternative if you aren't yet ready to start divorce proceedings.
As long as the agreement was drawn up without duress and both parties disclosed their income and assets truthfully, the agreement is likely to upheld by a Judge.
Separation agreements for unmarried couples
If you live with your partner and you are separating you likely have many joint interests that need to be dealt with, such as cars, savings, bills, and belongings.
Unlike married couples, those that live together without getting wed have fewer rights and protections following a separation.
Setting out what is to happen with household bills, rent/mortgage, and other such payments before going your separate ways can help to ease stress and worry when separating.
What can be included within the agreement?
A separation agreement can cover a range of areas, such as:
How much each party is to pay in respect of the mortgage, rent or household bills.
How any debts such as loans and overdrafts will be split between you.
How the money from the sale of a home will be split after payment of fees.
How to separate joint bank accounts and savings.
Division of personal property such as cars, household goods and furniture.
The payment of any ongoing maintenance for a spouse or children.
Who the children will live with and when they will see the other spouse, e.g. parental access.

A lump sum order

whereby a specific sum of money is paid to either party as an alternative to maintenance payments.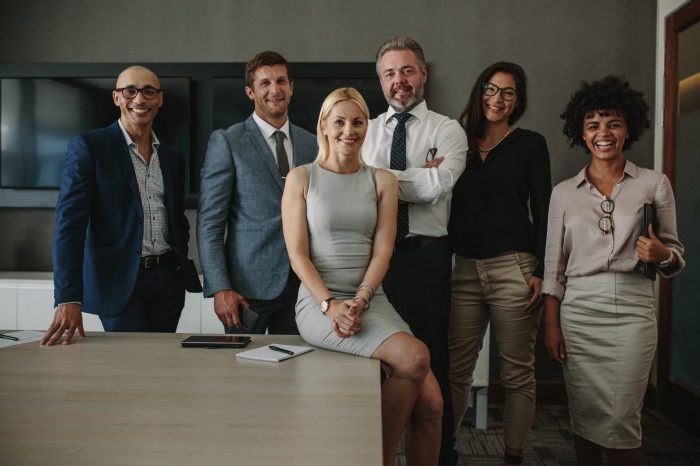 Divorce Online
Founded 1999 – The UK's F
irst Online Divorce Service
Separation Agreement Service
The solicitor drafted agreement is exactly the same as a high-street solicitor would draft for you, except we only charge a fixed-fee of £599 including VAT.
Contact Us
Give us a call to speak to a member of our team in the strictest confidence. Or you can fill out our contact form and we'll ring you back.
01793 384 029
Our phone lines are open Mon – Fri 9am – 5pm
Our solicitor will deal with any queries from opposing solicitors and provide you with legal advice, while ensuring your agreement is enforceable in court.
Solicitor drafted Separation Agreement to your exact needs
Professional legal advice on the implications of the agreement
The agreement is sent to your ex-partner's solicitors if they have one
All correspondence from your ex-partner's solicitor will be dealt with
We advise on any requested contract amendments or objections
The original cohabitation contract is securely stored for you
Pros and cons of a separation agreement
Pros:
It lets both parties know where they stand, which can take the heat away from the separation.
Both parties have certainty and clarity at a difficult time.
You can decide exactly what you'd like to include.
They are likely to be upheld by a court if they are drafted correctly.
It shows that both parties consider the relationship to be over and the date of separation.
Cons:
Changes cannot be made to the agreement unless both parties agree to them.
The court can disregard some parts or all of the agreement when it comes to a divorce.
Frequently Asked Questions
How do separation agreements work from a practical perspective?
Depending on the agreement you have reached, you may need to carry out certain actions upon separation such as selling a property and splitting the proceeds equally.
If either party fails to respect the provisions of the agreement, the other party may take legal action for breach of contract if the terms of the agreement have not been carried out.
However, if the deed is not drafted correctly then it may not prove to be legally binding.
It is, therefore, important that both of you receive separate and independent legal advice before signing the agreement, as this may be needed as evidence in any court proceedings to enforce the terms of the agreement.
Like any contract, the only way to enforce it is to take the matter to court.
How much does a separation agreement cost?
Is a deed of separation agreement legally binding in the UK?
A separation agreement is not legally binding in its own right. It is a legal contract between separating couples and not a court order, which means it can be challenged in a court in the same way as any other contract can. Although courts in England and Wales are strictly not bound to impose the separation agreement, in reality, an agreement is likely to be upheld if it meets certain conditions.
How long does a separation agreement take?
The separation agreement takes 31 working days to draft but can be fast tracked for a fee of £125 to be ready within 5-7 working days.
We also offer an hours legal advice service to the party that instructed us for a fixed-fee of £130. This is well below the average hourly rate of £250 + VAT charged by high-street solicitors.
Legal advice is given on your legal position
1-hour telephone call with your solicitor
Instantly schedule a call with your solicitor
Low-cost fixed-fee payment of £130 including VAT
Why would you get a separation agreement if you are getting divorced?
The divorce laws for England & Wales were updated in April 2022. The process now includes a 20-week reflection period from the Acknowledgement of Service stage of proceedings to the point where you confirm to the court that you wish to proceed with the divorce application and that a conditional order of divorce is required.
This built-in 'reflection period' allows an opportunity for divorcing couples to agree practical arrangements for their future where reconciliation is not possible, and divorce is inevitable. Such matters generally include child arrangements and the division of any matrimonial assets.
However, if you agreed the terms of your financial settlement before filing for divorce the new 20 weeks rule can mean that your finances are more likely to have changed significantly during that period. For example, the value of the family home could rise or fall by several thousands of pounds, or the value of a pension could change considerably.
These potential fluctuations could make a re-calculation and a subsequent re-negotiation of the division of those assets more likely.
Under these circumstances divorcing couples often use a separation agreement as a precursor to a financial consent order so that the agreed division of assets is recorded. As long as the agreement was drawn up without duress the agreement is likely to upheld by a Judge as the court has to take any prior agreement into account in the event of a matrimonial dispute.
Having a separation agreement in place therefore provides financial security and peace of mind to both parties until such time that the financial consent order makes your agreement legally binding. It could also prevent future claims being made on an inheritance or other assets acquired during this period.
What is a legal separation?
Not to be confused with a separation agreement, a legal separation, also known as a judicial separation, allows married couples to legally separate without the marriage being lawfully ended by way of a divorce.
There could be several reasons for getting a legal separation. One is that you cannot divorce until you have been married for at least a year or you may want time to work out if you really want to end the marriage or civil partnership. Another reason is that a judicial separation is often favoured by some people of certain religious faiths who may not believe in divorce.
Difference between legal separation and divorce
A legal separation is a process which is approved by a court, very much like a divorce in England & Wales. It enables the court to make orders about rights to property after separation, the division of assets & debts and decisions regarding the wellbeing of children. The court orders are just like those made with a divorce, but without the finality of legally ending the marriage.
So what does legally separated mean? A legal separation or judicial separation lets a married couple make formal decisions while still married and this process differs from divorce in several ways:
Unlike divorce you can seek a judicial separation at any time after getting married, you do not have to wait until you have been married for a year
A judicial separation does not have the same effect on pensions as divorce as you are still married. This means you can't obtain a pension sharing order, often the biggest disadvantage to legal separation as opposed to divorce
Because the marriage has not been terminated with a judicial separation neither party will be able to remarry until a divorce is obtained, however, obtaining a judicial separation does not prevent applying for divorce later
A judicial separation also acts like a divorce in terms of its effect on a Will. Following the Decree of Judicial Separation, a spouse can no longer be a beneficiary, unless a new Will is drafted specifically stating that to be the case
When would you need a separation agreement?
If you plan to get divorced at some point then it is well-advised to enter into a separation agreement to put the separation in writing, so this can be referred to later during the divorce to prove consent and agreement between both parties. Circumstances could be:
You are not eligible to file for a divorce because you married less than one year ago
There is a chance you may reconcile after you've had time apart from one another
You find it less stressful to negotiate a separation agreement than to negotiate a divorce financial settlement
Solicitor Drafted Separation Agreement Service – £599
This service is the quickest and easiest way to obtain a legal separation. It includes legal advice from a qualified solicitor to ensure you achieve what is fair.