Matrimonial Home Rights Application
If you live or have lived in a property with your spouse or civil partner, and they own the property but you do not, then you have what is called matrimonial home rights. We can complete and file the application for a matrimonial home rights caution for you for just £65.00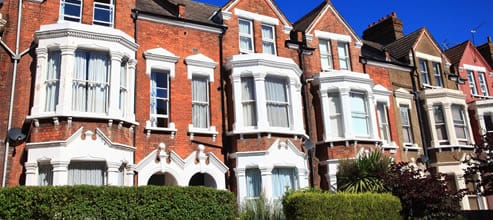 Matrimonial Home Rights Application
If you live, or have lived in a property with your spouse or civil partner, and they own the property but you do not, then you have what are called matrimonial home rights. We can complete and file the application for a matrimonial home rights caution for you for just £65.00
Matrimonial Home Rights Application Service for £65
Matrimonial home rights, are a statutory right to protect your interest in the home you lived in when you were married or in a civil partnership, but where you do not own the property.
If you do not own a share in the matrimonial home, you can be protected from your spouse, selling, transferring or mortgaging the property, while you sort out your matrimonial finances by registering a caution at HM Land Registry.
This caution is placed on the title register of the property and would prevent the property being sold, transferred or mortgaged without your consent.
The procedure for protecting your matrimonial home rights, is very simple and involves lodging what is known as a matrimonial home rights application at the land registry.
The notice is then served on the owner of the property, (your spouse) and cannot be removed until a matrimonial settlement is either agreed between you, or an order of the court is made.
The notice is sent by the land registry to your spouse and a caution is placed upon the title register of the property, so that any attempt to deal with property will be flagged up by conveyancers or stopped by the land registry.
This is the only way you can protect your financial interest in the matrimonial home and is recommended to anyone who is separating but does not own any interest in the property that they lived in as man and wife or civil partners.
Matrimonial home rights do not extend to other properties owned by your spouse or civil partner, where you did not live in them. These properties would have to be dealt with within divorce or civil partnership dissolution proceedings.
How we will register your matrimonial home rights
Once you have paid our fee, you will be able to download a short questionnaire. We would advise that you obtain your title number, which is a unique reference held by the Land registry for your matrimonial property.
Simply, e-mail the details to the address given at the end of the form.
We will then complete the matrimonial home rights notice and send it to the appropriate land registry office.
The land registry will then register the caution and send a notice to your spouse or civil partner.
We will then send a copy of the property certificate with the caution.
It normally takes 4-5 weeks from when it has been filed.