What Happens After Form E Is Exchanged: A Step-by-Step Process
Most couples who are getting divorced will want to obtain a financial settlement. In order to obtain a financial order from the court which gives legal standing to a settlement, a financial statement called Form E needs to be completed by both divorcing parties. In this article we will consider what happens after this form... View Article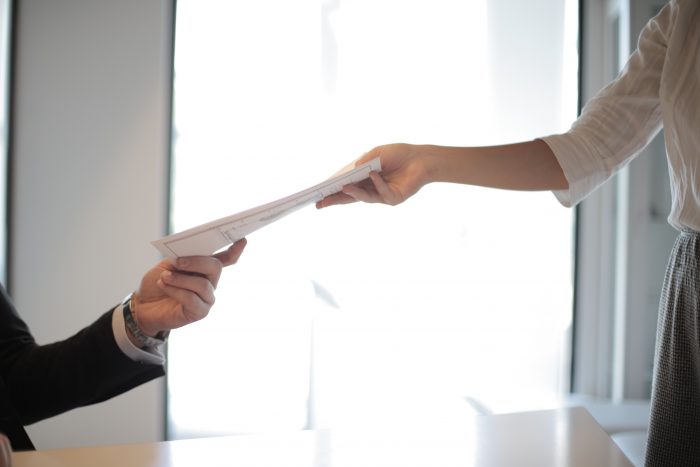 Most couples who are getting divorced will want to obtain a financial settlement.
In order to obtain a financial order from the court which gives legal standing to a settlement, a financial statement called Form E needs to be completed by both divorcing parties.
In this article we will consider what happens after this form has been exchanged up until a court order is issued.
If you would like to find out some more information on what a Form E is we recommend reading our article on:
What happens after form E is exchanged?
After both husband and wife have completed and exchanged form E, they can choose to negotiate a financial settlement between themselves.
If they are in a position to reach an agreement, they will simply need to get this approved by the court in the form of a financial consent order.
But if the parties cannot come to a financial agreement, they may need to ask the court to intervene.
The First Directions Appointment (also known as the First Appointment) is the first stage in this process. At least 14 days before the First Appointment, both spouses must file the following:
Chronology – this is a short list of relevant dates and major events (eg date when the relationship started, date when the couple started to live together, date of marriage, date of separation etc.)
Statement of Issues – this is a short bulleted list of the issues which are in contention and which the court may therefore need to decide (eg the value of the matrimonial home, whether the matrimonial home should be sold etc.)
Questionnaire – this is based on the information (or lack thereof) in form E, and essentially sets out any further information or documents which are required from the other party in order to clarify their financial situation.
Form G – this is a statement as to whether each party thinks they will be able to negotiate a financial settlement at the First Appointment.
First Appointment
The judge will consider the statement of issues and questionnaire and decide what further information (if any) must be submitted by each party and if any documents need to be disclosed.
They may also make further orders (eg a valuation of the matrimonial home) and set out any time limits. Sometimes the First Appointment can also serve as a Financial Dispute Resolution Appointment (see below).
Financial Dispute Resolution Appointment
At this private court hearing, which generally takes place around 2-3 months after the First Appointment, both parties will set out their positions and potentially make offers with a view to achieving a settlement.
The court will provide guidance on the likely outcome of a court decision, taking into account the available evidence.
Many financial settlements are agreed at this stage – and they can then be given legal standing with a consent order. But if an agreement cannot be achieved, this will go on to a final hearing.
Final hearing
At this stage, a different judge (not the one who presided over the previous appointments) will hear from each spouse and consider any evidence.
The lawyers representing each party will also set out their arguments and call witnesses.
After hearing all the evidence, the court will then reach a decision as to how any assets should be divided up, issuing a court order to this effect.
What if I made a mistake or need to update Form E?
Form E contains a stark warning regarding the importance of providing accurate and truthful information:
"You have a duty to the court to give a full, frank and clear disclosure of all your financial and other relevant circumstances.
A failure to give full and accurate disclosure may result in any order the court makes being set aside.
If you are found to have been deliberately untruthful, criminal proceedings may be brought against you for fraud under the Fraud Act 2006.
The information given in this form must be confirmed by a statement of truth.
Proceedings for contempt of court may be brought against a person who makes or causes to be made, a false statement in a document verified by a statement of truth."
If the financial situation of either spouse has changed since they completed Form E, it is therefore crucial that they provide the updated details to the other party and the court, to ensure they are not falling foul of their duty of disclosure. This duty continues until a court order has been made.
What should I do if my spouse has provided incorrect information on their Form E?
If either party suspects that their spouse has not provided full and frank disclosure of their financial position on Form E, they should set this out in the Statement of Issues and use the Questionnaire (see above) to request documentary evidence before the First Appointment.
The judge can make an order at this hearing, forcing either party to disclose any relevant evidence.
If you have any other questions regarding your divorce or financial order then please do not hesitate to get in touch with us. One of our highly qualified advisors will be more than happy to help,  01793 384 029.