Form E in Divorce – What is it & What do I need to do?
What is a Form E in a divorce?
Form E is a detailed document you and your spouse are required to complete if you want to finalise financial matters in court after divorce.
You will be asked to provide details on your income, assets, pensions and outgoings and expenses.
You will also be asked to disclose the needs of yourself and your children.
To ensure the document is completed correctly you and your spouse have a duty to provide full and frank disclosure.
What does a financial order mean in a divorce?
Form E provides the information for your financial order. A divorce financial order makes your agreement as to how you will split your finances legally binding.
In most cases, a financial order also states that no future claims can be made against one another.
Is a Form E compulsory in divorce?
A Form E is not compulsory in every divorce. It's only compulsory if you or your spouse has requested a financial order through the courts.
The courts will require you to both fill out a Form E; this is so that they are able to make a fair judgement on your current financial situation. This ensures the order they make is fair on both parties.
If you and your spouse want to create a financial order but don't want to go through the courts, you are able to use a financial consent order.
You will still be required to provide information on your financial situation and you may be asked to provide a Form E informally (without the courts being involved). If you both agree on how to split your finances, and its deemed fair, you are not required to go to court.
Divorce without a Form E
Although a Form E is not required in all divorce cases it's highly recommended.
It's a useful tool, which gives both spouses a clear understanding of both financial situations and matrimonial assets. Providing a fair financial split.
What documents are needed?
You will be asked to attach a number of documents to go alongside your Form E. These are documents that provide evidence to prove that what you have written is correct.
On the final page of your Form E document will be a checklist, this will help you understand what documents are required.
These documents include:
matrimonial home valuation, matrimonial home mortgage, any other properties, personal bank, building society's and national saving accounts, other investments, life insurance policies, business interests, pension and PPF compensation, employment income & self-employment or partnership income.
Not all these documents will be applicable for you as an individual, for example, a mortgage. If this is the case you can simply mark it as 'not applicable'.
Alternatively, you may not have access to the document that they require. If this is the case simply mark it as 'to follow'. This means that you have requested it but it's not yet been made available to you.
What happens after the form is exchanged?
After you have exchanged forms you are able to file a questioner to your spouse. This enables you to ask questions based on the answers they have provided.
If you believe they haven't provided full disclosure or if you believe the information they have provided is not correct, this is your time to question them.
It's important to understand that once you have exchanged forms you're still legally obligated to disclose to each other any changes in your financial situation and circumstances.
Failure to provide financial disclosure
You have the duty to give full and frank disclosure when filling out a Form E. This means you have to give full and accurate disclosure of all your financial and personal circumstances.
If you fail to give the courts full and frank disclosure your case may be set aside.
If you are found to have been untruthful on purpose, criminal charges may be enforced under the Fraud act 2006.
If you believe your spouse is withholding information or has not been truthful, you can ask the courts for a hearing where you will be required to show evidence as to why you believe your spouse is lying/withholding information.
The courts will then make a judgement and decided whether to order the disclosure you have requested and if a punishment should be made against your spouse for not disclosing it.
It's important to understand that Form E is a legal document and you are required to sign a statement of truth. This means that if you do not provide full disclosure there will be consequences.
These can include:
A delay or removal of the financial settlement
Your financial settlement can be altered which could result in the party who has been found guilty of failure to provide financial disclosure receiving less.
A fine in the form of a cost order against the spouse who has not provided full disclosure.
What's the difference between a Form E and Form E1?
When filling out a Form E you may come across a Form e1. Both forms are similar so it's easy to get confused between them.
However, Form E is the form that's used in divorce or dissolution. A form e1 is for financial remedy (other than a financial order or financial relief after an overseas divorce or dissolution etc).
Our Advice
Form E is a large document with multiple questions, which can seem rather daunting at first. We would advise reading through the document first before attempting to answer any of the questions.
Once you have done this check the final page, which will include the checklist of evidence. The documents needed will provide you with the answers that are required to fill out the form.
To make it a little easier we recommended finding these document first.
It's extremely important that you give the courts the correct information otherwise you will have to pay the consequences.
If you believe your spouse has not been truthful then make sure you have evidence to back up your claim.
Check out our guidance notes on how to correctly complete Form E.
This will provide you with clear and useful guidance on how to fill out your Form E without any errors.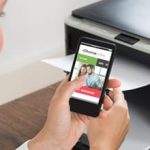 Financial Settlement Assessment Service
This service involves having a qualified family law solicitor assess your financial settlement and provide a full consultation via telephone and email on your personal circumstances.