Dealing with a joint mortgage after divorce
Dealing with your joint mortgage after separation and divorce can be complicated and time-consuming, and a lot will depend on the wording of your mortgage contract and the attitude of your lender.
Let's look at what you need to know about dealing with a joint mortgage when separating or going through a divorce.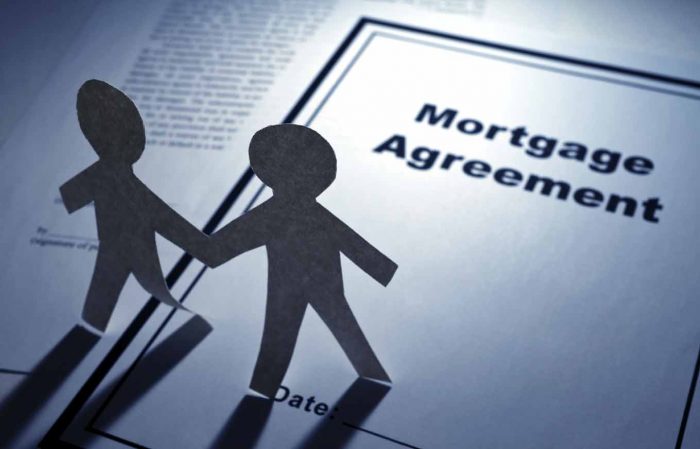 What's covered on this page
If you have a joint mortgage when getting divorced or dissolving a civil partnership your first port of call should be an Independent Financial Adviser. They will be able to look at your income and outgoings to determine which lenders are likely to lend to you and secure you the best interest rates.
Joint mortgage means joint responsibility
Where there is a mortgage secured on any property, it needs to be paid and to be frank, the lender expects it to be paid regardless of who has left the property.
It may be difficult to keep up the repayments as the person who leaves usually has to fund another home and may not be able to afford to pay their half of the mortgage. Also the person left in the home may not have a job or sufficient income to pay for the repayments, as they may be caring for children, in part-time work have had to register for welfare benefits.
If you think you will be unable to afford your mortgage repayments after separation, divorce or civil partnership dissolution, contact the mortgage lender first, and then to your local Citizens Advice, as they will be able to offer you advice on benefits, child support and other means of repayment.
Your lender may be able to offer you ways to reduce the repayment, such as extending the mortgage term, a repayment holiday or a reduction in interest. If one person refuses to make repayments, this will affect the credit history for both of you, meaning you may not then be able to access favourable credit terms in the future.
At the end of the day, you may have to sell your home if the mortgage repayments cannot be met from your income and you are unable to either get the other party to pay, or a court finds they are unable to pay.
Negative equity
If your home is in negative equity, talk to your lender and discuss the options available. It may be that you both continue to pay the mortgage or that you sell up and take a portion of the debt outstanding.
This can get a little trickier so you may want to seek legal advice or advice from various charities who can specialise in these situations, especially when children are involved as parents should look to come to a decision that impacts as little as possible on the children.
Clean Break Orders
If you and your ex can agree on what is to happen with the property, you can have the property and mortgage transferred to you in what is known as a clean break divorce by consent.
However, a court cannot force a mortgage lender to transfer the mortgage if the lender does not agree to it. You will always need the agreement of the lender or you will need to source a new mortgage provider before proceeding.