Failure To Comply With A Consent Order – What Happens?
Financial consent orders are used in divorce proceedings to provide legal standing to any divorce settlement that has been reached by divorcing parties.
But, what happens if one party doesn't comply with the agreement that has been signed and approved by the Judge?
If there has been a breach of a consent order there are various legal options that can play out, so let's look at what can happen if your spouse doesn't comply with the consent order.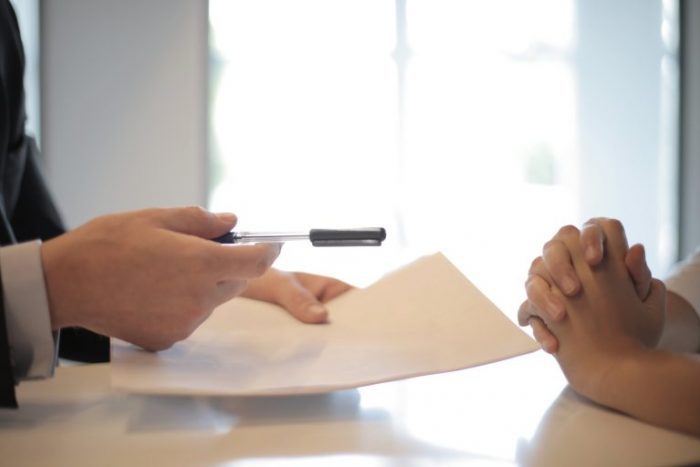 A financial order is essentially a written document that sets what has been agreed upon between the divorcing parties regarding financial matters. A consent order needs to be approved by the court before it is legally binding.
What happens if a consent order has been breached?
Both former spouses are legally obliged to abide by the terms contained in a consent order.
If either party breaks one of the terms of a consent order, this will effectively be considered a breach of a court order.
As such, unless there is a good reason for a breach to occur, the court will generally enforce the consent order.
How do you report a failure to comply with a consent order?
The first step should be to find out the reason for any failure to comply with the consent order.
If there was a simple oversight or there is an understandable reason why an ex-spouse was unable to meet their obligations on one occasion, it may be easy to put this right.
For example, if a salary payment was delayed due to an administrative error, which resulted in a maintenance payment arriving slightly late, there is generally no need to report this to the court.
However, if there has been a serious breach or a term of the consent order is being repeatedly broken, it may be necessary to apply to the family court to carry out enforcement procedures.
Before reporting a failure to comply with a consent order, it's a good idea to send a formal warning letter/email to the former spouse, informing them of the nature of the breach of the order and giving them a reasonable chance to explain and rectify the matter.
If the formal letter is ignored or no resolution can be achieved, the next step will be to inform the court that the consent order has been breached and to ask them to take enforcement action.
What happens after you
inform the court that the consent order has been breached?
The court will assess whether a breach of the consent order was justifiable. Unless it finds that it was justified, and therefore not enforceable (see circumstances below), it will seek to enforce the consent order.
Enforcement can be done by using a variety of means, depending on the nature of the breach, including for example:
Attachment of earnings order
The court can ask that a specified sum is directly taken from the wages of an ex-spouse to fulfil their obligations to make certain payments (eg maintenance payments).
Charging order
 If one party owes money to their ex, the court can secure the debt against any property they own. Occasionally, they can even be forced to sell the property to release the money.
The signing of documents
If a property needs to be transferred to the other party or shares sold to release funds in order to make a payment to an ex-spouse, the court can step in and sign any relevant documents required for the execution of the transfers etc.
Warrant of execution
Goods can be seized by bailiffs and held or even sold to ensure payments required under the consent order are made.
Committal for breach of undertakings
If either ex-spouse has blatantly breached a direct order of the court relating to the consent order, the court can order a fine and/or sentencing which, in extreme cases, may even include imprisonment for contempt of court.
If the case gets taken to court who pays?
If the court agrees to take enforcement action, the party who has breached the consent order will be liable for not only their own legal costs, but also for the costs of their ex spouse. This includes the fees of solicitors for both parties and the court costs.
In what circumstances may a breach not be enforced?
If the reason for breaching a consent order is considered reasonable by the court, it may refuse to take enforcement action. Decisions will be on a case by case basis, but examples may include:
An administrative error resulted in delayed payment (as long as this is not part of a pattern).

Redundancy or financial loss due to external factors (

not as a result of gambling etc).

Illness which results in lower-income.
But although a court may decline to enforce the consent order, it is always a good idea for the divorced parties to first discuss this between themselves and try to resolve the situation. In the case of a material change of circumstances, it may be necessary to amend the original consent order.
Do you have a consent order
?
Consent orders are vital in divorce and ensure that each party keeps to the arrangements in the court order. We can help you obtain one today for just £399, saving you thousands.