What Is a Clean Break Order & Do I Need One After My Divorce?
A clean break order is a type of financial settlement agreed by both parties to a divorce and is used to essentially draw a line in the sand regarding all financial commitments.
Without such an order from the court, either spouse is entitled to claim against the other in the future.
In this simplified guide, you'll learn everything you need to know about getting a clean break divorce and why all couples should seek to obtain one alongside their divorce.
What is the purpose of a clean break order?
Many people believe that by getting a divorce they can move on with their lives and be financially separate from their ex-spouse without needing to do anything further.
This is, however, untrue unless both parties have agreed to a financial order.
Getting divorced doesn't end your financial commitments to one another. The only way you can sever all financial ties and prevent future financial claims following a divorce is to obtain a clean break order or financial consent order.
Couples that wish to have a quick and easy divorce can often overlook this step, however, the importance of a clean break order cannot be overstated.
The purpose of a clean break is to show the court that both parties are able to live financially separately from one another without either party becoming destitute and that neither party wishes to make financial claims against the other in the future.
If you wish to protect any future wealth you inherit or generate through a range of means then it's essential you deal with the financial aspect of divorce as well.
Our online clean break consent order service is just £399 and involves our solicitors drafting the legal document for you, exactly as a local solicitor would do for you.
Dealing with your finances now can save you from ending up in court years down the line, which can cost thousands, or in some cases as the following example highlights, millions!
Real-life Case of Nigel Page
Nigel Page separated from his wife with no joint assets. They decided to leave obtaining a clean break from the court and went their separate ways whilst sharing child custody. In 2010, Nigel won £56m on the EuroMillions.
He had been divorced for over a decade when his ex-wife claimed against his new fortune and won over £2m.
Although lottery wins are rare, improving your financial position through savings, properties, pensions, and/or inheritances for example aren't, which can be claimed against in the future.
Is getting a clean break order necessary?
If you have been in a short marriage and you don't jointly own assets such as property, then it can be understandable to think that by getting a divorce you are finished.
Neither party has built up considerable savings, pensions, or assets and both parties are able to live financially separately from one another after the divorce.
So, is it necessary to obtain a clean break from the court?
Even married couples that have no joint assets or children together must apply to the court to end their financial ties through a clean break if they wish to prevent future financial claims.
There is no other way in England and Wales to ensure that neither party can submit a claim in the future.
You don't need to become extremely wealthy for a spouse to submit a claim, for example, a new business you start or property you buy after the divorce could highlight a disparity in wealth that an ex-partner may wish to claim against.
Do you want to risk having your ex-spouse coming back years later and claiming against your wealth? If you would prefer to end your marriage with peace of mind over your finances, then view our Clean Break Order Service for £399.
There are no time limits for applying for a clean break, which means that unless your ex-husband or wife remarries, they can file a claim years after the divorce.
Does the length of marriage affect a clean break order?
Marriages can be all different lengths and the court will look at each case individually; however, generally, short marriages are considered to be those under five years where the parties cohabited for a limited period of time before marriage.
A clean break consent order may be more suitable for a short marriage and the court may agree that each person should leave the marriage with what they brought into it.
Each party still needs to provide short-form financial disclosure as well as a summary of the assets they say they brought to the marriage which was accumulated without contribution from the other party.
Within a clean break consent order, each party agrees not to claim against the other party's pension or to make a claim for spousal maintenance both of which may only be a more suitable resolution in shorter marriages.
Due to the nature of longer marriages, it's very difficult to achieve a clean break as there needs to be a range of ongoing payments to ensure a fair division of held assets is reached, e.g. maintenance and the division of pensions and/or property.
Here is an example of where a longer marriage will require a financial order that is similar to a clean break but includes provisions and clauses for future payments:
Terry and Margaret were married for 10 years and lived in a property that was jointly owned. They have 3 children under the age of 10. Margaret has been a full-time stay-at-home mum whilst Terry has a professional job with a private pension. They had joint savings worth £12000.
In these types of cases, it's important that you agree to a financial agreement and have it drafted by a solicitor into a consent order.
Things To Know About Clean Break Orders
Do both parties have to agree to a clean break? Yes, both parties must agree to a clean break. If you cannot agree between you then you may need the help of the courts. What to do if your ex-partner won't sign a clean break?
Can you get a clean break before or after a divorce? You can file for a clean break at the decree nisi stage of divorce proceedings. You can also file after the decree absolute has been granted, however, this can come with complications so it's recommended to file at the same time as your divorce.
Can you get a clean break order online? Yes, our qualified solicitors can professionally draft you a clean break order within 31-working days for just £399 fixed-fee.
What happens if you cannot achieve a clean break order?
If you cannot agree to a clean break consent order between you, either party may make an application to the court for their assistance.
The court has a duty to consider whether a clean break between the parties is appropriate (section 25A, MCA 1973) and will only approve a clean break between the parties in circumstances where neither party will be left at a financial detriment.
For the court to be able to confirm this, each party is required to provide in-depth full and frank financial disclosure.
Nevertheless, where there are children, especially young children, the court will often ask for an explanation as to why a clean break should be entered into before they agree that it is fair.
How much does a clean break order cost?
Our Clean Break Consent Order Service costs £399 fixed-fee including VAT. You must pay a one-off court fee of £53 when filing a financial application separately to divorce.
You can save over £700 compared with using other family law providers whilst having a more hassle-free and simpler experience.
For initial advice on getting a clean break order, view our legal advice service.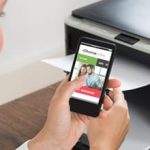 View Our Clean Break Consent Order Service for £399
You don't need to spend thousands hiring local solicitors if you have agreed to obtain a clean break following a divorce. We provide a fixed-fee service to help you secure your finances without breaking the bank on solicitors' fees!