What Is A Prenup? –
Prenuptial Agreement UK Guide
With high rates of divorce in the UK, obtaining a Prenup can be viewed as a sensible way of entering a marriage with openness and honesty as opposed to being unromantic.
A prenuptial agreement is a legal contract, entered into before marriage and drafted by family law solicitors. Having a prenup can be an invaluable asset to fall back on if your marriage ends in divorce.
The "premarital agreement" will remove uncertainty for both parties by making it clear from the outset what is to happen to assets within the matrimonial pot in the event of a marriage break up.
In this guide to prenuptial agreements, our divorce experts explain the key things you need to know about prenups in the UK and how to get one without spending thousands of pounds.
What is a Prenuptial Agreement?
A prenuptial agreement ("Prenup" for short) is a written legal contract entered into before marriage and drafted by a qualified solicitor. The prenup contract sets out each partner's rights concerning property, income, and assets that may have been acquired individually or jointly. Debts can also be included in the agreement.
Often a prenuptial agreement is used to protect or ring-fence particular assets, such as an inheritance or a business, so they are prevented from being shared.
In recent years, Prenups have become increasingly popular in England and Wales as people marry later in life than in previous generations.
Getting a prenup drawn up can potentially help avoid stress caused by drawn-out negotiations over a financial settlement during divorce proceedings.
For peace of mind, it's quite natural for people to want to protect the assets they have accumulated in their life before they enter into a marriage.
Are Prenups Legally Binding in the UK
More than ten years on "Radmacher v Granatino" still remains the ground-breaking decision on prenuptial agreements in the UK. The case changed the law on prenups over a decade ago, making prenups enforceable ever since.
Previously in England & Wales prenups were not automatically legally binding, though they were in Scotland.
Since Radmacher v Granatino prenups will usually be upheld by an English or Welsh court if they meet certain qualifying criteria provided by the Supreme Court and the Law Commission which we have listed below:
Qualifying Criteria for a Prenuptial Agreement to be upheld by a Court
The agreement must have been entered into freely and judged to be fair
The implications of the agreement must be fully understood by both parties
The agreement must have been made a minimum of 28 days before the wedding
There should be full disclosure about any wider financial circumstances
Both parties entering into the agreement must have received independent legal advice
The agreement should not prejudice any children the couple has at present or may have in the future
The needs of both parties must be met and the agreement must be contractually valid
Who Needs a Prenup & Why Are They Useful?
Whilst prenuptial agreements may not be appropriate for all couples entering marriage, they can be valuable if one partner has or will possible have considerably more wealth than the other.
This could be due to circumstances such as simply marrying later in life after a previous relationship, an inheritance, owning land or property or owning a business.
The overriding principle behind prenuptial agreements is to help reduce or avoid any potential conflict over money and finances if the marriage ends in a divorce. These are five specific reasons why a couple may decide to enter into an agreement:
There is a disparity in wealth between the parties. It's common for one party to want a prenuptial agreement if they are entering the marriage with considerable more wealth. Without a prenup, they would stand to lose more than the other spouse in the event of a divorce and a division of assets.
There is a future inheritance for one party. Safeguarding a future inheritance is one of the most common reasons for wanting a prenup if one spouse is expecting to receive a future inheritance.
One party has a business to protect. If one party to the marriage owns a business this can be seen as an asset that would form part of the 'matrimonial pot'. Obtaining a prenup will enable the business owner to place it outside of the 'pot' and safeguard not only their interests but those of other stakeholders and employees.
Pass assets to children from prior marriages. The agreement you reach can dictate the rights of children from a previous marriage in regards to property or assets should the marriage break down. The most common clause in this respect is for property owned before marriage.
Prevent debts from becoming jointly owned. If your partner brings debt with them into the marriage, you can include a debt clause in the contract. The agreement doesn't just protect you against existing debt, it can also go some way to protecting against debt liability should either spouse build up debts during the course of the marriage.
5 Things To Know About Prenuptial Agreements
1.

Is a prenup legally binding?

Prenuptial agreements are not formally legally binding in England and Wales. They are, however, in Scotland and many other European countries.

The landmark ruling in the case of Radmacher v Granatino in 2010 has given Prenuptial Agreements more authority in the family courts.

To help Ms Radmacher protect her £106m fortune in the event of the marriage breaking down, the couple signed a prenuptial agreement which stated neither party would benefit financially from the other if the marriage ended.

A judge in this case in 2010 enforced a Prenuptial Agreement that was signed over 10 years earlier.

Therefore, if a divorce settlement is disputed and you had a Prenup drawn up, then a Judge should uphold the terms of your financial arrangements.
2.

How do you make an agreement enforceable?

A UK court Judge will only enforce a prenup for a married couple if satisfied that a certain criterion is met, which are as follows:
The agreement must be fair and reasonable.
The agreement is not to prejudice any children.
Both parties must have received independent legal advice. (included as part of our service)
There should be full financial disclosure about the wider financial circumstances, such as any property, investments, or savings.
The agreement must be freely entered into at least 28 days in advance of the wedding to avoid claims that either party was rushed or pressured into signing it.
It's important to stress that using a free template online will not suffice and may invalidate your agreement as specific legal clauses won't be included.
You should try to discuss the agreement 3-6 months before entering into a Prenup to give both parties enough time to understand what the agreement means for both parties.
3.

Are prenups just for Celebrities?

You can be forgiven for thinking that prenuptial agreements are only a good idea for rich and famous 'celebrities', as this is after all the biggest myth surrounding prenups.

This is, however, simply not the case. Whilst Prenups are becoming more popular, possibly due to the growing number of celebrity marriages, they are suitable for any couple when one party has significantly more assets than the other.

If one person has a large inheritance, owns their own property or business, for example then a prenuptial agreement is suitable to protect those assets from being divided in the future.
4.

When does a Prenuptial Agreement need to be signed?

If you're signing a Prenup, it should be prepared and signed in good time before the wedding or civil partnership.

A good time in this instance is at least 28 days prior to the marriage/civil partnership date.

Signing a prenup well in advance of getting married or entering into a civil partnership will uphold the 'enforceability' of the agreement should your marriage break down as it shows the Judge that neither party has been forced or pressured into signing the agreement.

Once the agreement has been drawn up and signed it has a legal effect, it doesn't need to be registered or submitted anywhere.
5.

Prenups can and should be reviewed

If the circumstances of your marriage change then it's always recommended to review the proposed prenuptial agreement.

The agreement may need to be updated to reflect certain changes to ensure it stays reasonable and fair to both parties.

There are several major changes to your marriage that may affect the agreement you've reached, for example, the birth of a child, a windfall to one party, or a pay rise.

Your family solicitors or family lawyers will be able to advise you on your prenup if the circumstances of your relationship change significantly and you want assurances of its fairness.
Solicitor Drafted Prenup Agreement – £599
Why spend thousands of pounds having your already agreed prenup put into an agreement. Our guaranteed fixed-fee service costs just £599 and includes independent legal advice. You will receive your professionally drafted agreement within 28-31 working days.
What Should be Included in a Prenuptial Agreement?
Because everyone has unique circumstances no two Prenups will ever be the same. A prenuptial agreement works in the same way as a financial consent order in the sense that they are each tailored to individual circumstances.
The agreement you have drafted can include any assets you feel appropriate including, but not limited to:
Savings
Property
Pensions
Inheritance
Business Assets
Personal Belongings
Prenuptial agreements usually detail out how assets you own before entering into marriage are to be divided, however, it can include provisions for future assets such as inheritances.
Why do I need a solicitor to draft a prenuptial agreement?
As stated in the qualifying criteria guidelines above, the prenuptial agreement will not be recognised by a court and be legally binding without independent legal advice for both parties.
A qualified family law solicitor will draft specific legal clauses into your agreement.
PLEASE BEWARE – A TEMPLATE DOWNLOADED ONLINE WILL NOT BE LEGALLY BINDING.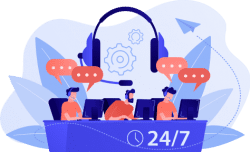 Do You Have Any Questions About Prenuptial Agreements? Speak to our friendly team on Live Chat for a quick and reliable answer or call us on 01793 384 029.👋 Chat with us now!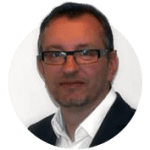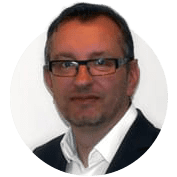 'Why you should consider a Prenuptial Agreement'
Mark Keenan, the founder of Divorce-Online.co.uk, said: "It might feel unromantic, but it is an important step towards protecting yourself and your finances later in life.
Having these conversations won't ruin your relationship, it could actually make it stronger. A side benefit to getting a prenup is that it forces couples to get into the day-to-day details of their finances and how they think about money.
Even if you are not currently wealthy, getting a prenup is important because you never know where you will end up financially and if a relationship will stand the test of time".
How much does a Prenuptial Agreement cost?
The cost of a Prenuptial Agreement from Divorce-Online is just £599 and that is a guaranteed fixed fee. Obtaining a prenuptial agreement from a traditional high street solicitor can cost you up to £2,000 including VAT.
Below we have provided an honest comparison of our prenup service compared with Co-op Legal Services and Woolley & Co, both of these companies are leading family-law providers.
Why does our Prenup Service cost much less?
We use state-of-the-art technology which makes getting information from you much simpler. This drastically reduces the amount of time our solicitors spend extracting the basic information from you.
Unlike with other legal services, you aren't required to visit our offices or attend meetings to provide basic information and this enables a more straightforward and efficient service.
You provide us with the details of your agreement online at a time of your convenience!
Compare our service with other leading family-law providers
| | Divorce-Online | Co-op Legal Services | Wooley & Co |
| --- | --- | --- | --- |
| Price | £599 | £1200 | £1800 |
| Fixed-Fee? | Yes | Yes | Yes |
| Online Service? | Yes | No | No |
| Legal Advice | Yes | Yes | Yes |
| Asset Limit | £1M | £1M | £1M |
** What is an online service?
An online service is where you can submit the financial information for your prenup without needing to complete any paperwork, phone calls or emails. It speeds up the process of having a solicitor review your information and draft the necessary prenup.
Can you get a prenup after getting married?
As the name suggests, a prenup is an agreement entered into before marriage to protect assets you own or have inherited.
If you are unable to agree and sign a prenup in good enough time before marriage you should consider obtaining what is known as a Postnuptial Agreement.
This agreement acts in the same way as a Prenup and goes some way to legally protect your assets. This is done by informing the court how you and your spouse want your assets to be distributed in the event of divorce or death.
Please note; if a prenuptial agreement needs to be amended or updated once you are married you will require a postnuptial agreement to supersede the prenup. To read about this in more detail see: What Is the Difference Between a Prenup & Post-nup?
How can Divorce-Online help you today?
There isn't a simpler or more cost-effective way to obtain a prenuptial agreement other than using our state-of-the-art technology online service.
Use our online divorce services to obtain a divorce without spending thousands.
Find out more about how we can help you:
Professionally Drafted Prenup For £599
Don't spend thousands on having your already agreed prenup put into an agreement. Use our service for £599 and receive a professionally drafted agreement within 28-31 working days.