Guide To Prenuptial Agreements in the UK
We all hope that when we get married, we enjoy a long and happy marriage and rightly so, most couples think they'll never split up. But unfortunately 44% of UK marriages end in a divorce. However if the unthinkable happens and your marriage ends, a prenuptial agreement can help protect your assets and wealth.
These marriage contracts are no longer just for the rich and famous. With more people marrying later in life, sometimes for the second or third time, prenups are becoming much more popular for 'ordinary people' as a way of avoiding future long and costly court battles.
So is it unromantic, or simply pragmatic to take steps to protect your money and assets should your marriage end up becoming one of the unlucky 44% that end in divorce? We hope to unravel all of the details in this simplified prenup guide so that you can decide whether a prenup is right for you.
What Is a Prenuptial Agreement?
"A prenuptial agreement in the UK, commonly referred to as a prenup, is a legal document in the form of a financial agreement that is drawn up between a couple before their marriage setting out how each of their assets will be divided between them in the event of a divorce."
Advantages of a pre-nuptial agreement
The advantages of having a pre-nuptial agreement will vary in every case, but primarily they are used to protect pre-acquired wealth.
Prenuptial agreements are often used where family wealth is involved, for example, if a couple has been gifted property or shares in the family company by one spouse's parents.
Having a prenup agreement drawn up can help remove uncertainty and costly legal battles in the future by making it clear from the outset what is to happen to money and assets within the matrimonial pot.
If your marriage breaks down in the future and you do not obtain an agreement of this nature, you are leaving it to the courts to determine what you are entitled to in a divorce settlement.
Many couples are reluctant to enter into a prenup contract as they see it as starting off their marriage with the wrong image or intentions.
However, if you have current assets or expect to acquire assets in the future, maybe from an inheritance or trust fund, and you wish to protect them it's sensible to discuss this with your partner in advance.
If you are marrying for the second or third time and have children from a previous marriage you may wish to protect assets or a business that you want to leave to them.
Are prenups legally binding in the UK?
Are prenups legal in UK? Yes prenups are usually recognised in UK courts, though judges do have the discretion to depart from the agreement, especially if it is considered unfair to either party or any children of the marriage.
So in the UK, whilst a prenup is not automatically legally binding in the sense that a court is compelled by law to uphold it, the agreement will generally be upheld by a court judge so long as it meets the following qualifying criteria as set out by the Supreme Court and further reviewed by the Law Commission:
The agreement must have been entered into freely and judged to be fair
The implications of the agreement must be fully understood by both parties
The agreement must have been made a minimum of 28 days before the wedding
There should be full disclosure about any wider financial circumstances
Both parties entering into the agreement must have received independent legal advice
The agreement should not prejudice any children the couple has at present or may have in the future
The needs of both parties must be met and the agreement must be contractually valid
Therefore, if you have or are considering signing a prenup, you should expect that it will be legally binding in England & Wales and furthermore, it may be difficult to persuade a court otherwise in the event that circumstances get to that stage.
See "Radmacher v Granatino" below in FAQs for more details.
Prenuptial Agreement Service
Prenuptial agreements are now considered to be an essential 'insurance policy' for anyone entering into a marriage with assets they wish to protect.
Contact Us
Give us a call to speak to a member of our team to see how we can help or get quick and reliable answers on Live Chat
01793 384 029
Our phone lines are open Mon – Fri 9am – 5pm
This is a legal agreement for people that are getting married but want to protect their assets in the event of a divorce in the future.
Fixed-fee with no hidden extras

Professional legal advice on the implications of signing a prenup

You'll receive a professionally drafted agreement
Who should be considering a Pre-marital Agreement?
We have highlighted five specific reasons why a couple may decide to enter into a prenuptial agreement:
There is a disparity in wealth between the parties – It's common for one party to want a prenuptial agreement if they are entering the marriage with considerably more wealth. Without a prenup, they would stand to lose more than the other spouse in the event of a divorce and a division of assets.
There is a future inheritance for one party – Safeguarding a future inheritance is one of the most common reasons for wanting a prenup if one spouse is expecting to receive a future inheritance.
One party has a business to protect – If one party to the marriage owns a business this can be seen as an asset that would form part of the 'matrimonial pot'. Obtaining a prenup will enable the business owner to place it outside of the 'pot' and safeguard not only their interests but those of other stakeholders and employees.
Pass assets to children from prior marriages – The agreement you reach can dictate the rights of children from a previous marriage regarding property or assets should the marriage break down. The most common clause in this respect is for property owned before marriage.
Prevent debts from becoming jointly owned – If your partner brings debt with them into the marriage, you can include a debt clause in the contract. The agreement doesn't just protect you against existing debt, it can also go some way to protecting against debt liability should either spouse build up debts during the marriage.
Can you write your own prenup UK?
Yes, like with most legal contracts or agreements in the UK, you can easily find a free prenup template online to download and use to avoid paying solicitors fees.
But is a DIY prenup going to contain specific legal clauses correctly drafted to cover business interests, debts, future inheritance, pension sharing, property, savings or investments and more importantly is it likely to stand up to scrutiny in court when the time comes to produce it?
We previously covered the qualifying criteria which needs to be met to ensure the agreement will be upheld by a court judge. To be more exact, the specific areas within a prenup that need to be dealt with by a solicitor are:
Absence of full disclosure – if your document is drawn up without the scrutiny of a solicitor how is a court expected to know that each party fully disclosed their assets to the other when they reached agreement?
Duress – once again, without the involvement of a solicitor how can a court know if coercion had been placed on either party to enter into the prenuptial agreement?
Lack of understanding – each party needs to have a full understanding of the agreement they signed and without a legal advice to explain the full terms and implications at the time of signing how can a court know for certain that both parties had a full understanding of what the agreement meant?
Fairness – a court has a duty to consider if an agreement is fair in principle to both parties, especially regarding any children of the marriage, so judges have the discretion to depart from the agreement if it is seen to be prejudiced to either party.
Do prenups stand up in court?
As can be surmised from the points outlined above, without independent legal advice being provided to both parties, even a customised free prenup template will stand little chance of standing up in court. So if you have valuable assets that you need to protect in the event of divorce, do you really want to risk the agreement being thrown out of court because you didn't want to spend just £699 having a solicitor properly prepare your prenup for you?
The prenuptial agreement service we provide includes legal advice to ensure the prenup is legally enforceable, however both prospective spouses should obtain independent legal advice before they sign the prenuptial agreement.
Though it will be possible for a couple to provisionally agree on the terms to be included, our solicitors will need to be consulted before it takes effect. Our experienced solicitors will analyse the individual provisions and safeguard that the overall agreement meets the interests of both parties.
How much does a prenup cost UK?
The prenup cost when buying from Divorce-Online is just £699 including VAT which is a fixed-fee service with no hidden extras or costs. This covers an asset limit of up to £3 million, much more than many of our competitors. What's more, the cost of a prenuptial agreement from a traditional high street solicitor can be upwards of £1,800 plus VAT; and you can expect family law lawyers in London to charge even more!
We use state-of-the-art secure technology to upload and download documents and files which makes getting information from you much simpler. This drastically reduces the amount of time our solicitors spend extracting the basic information from you for each legal document.
Unlike high street solicitors, you aren't required to visit our offices or attend meetings to provide basic information and this enables a more straightforward and efficient service.
Compare our service with other leading family-law providers
| | Divorce-Online | Co-op Legal Services | Woolley & Co |
| --- | --- | --- | --- |
| Price | £699 – View our service | £1200 | £1800 |
| Fixed-Fee? | Yes | Yes | Yes |
| Online Service? * | Yes | No | No |
| Legal Advice | Yes | Yes | Yes |
| Asset Limit | Up to £3M | £1M | £1M |
Prenuptial Agreement Service – £699
This service is ideal for couples that want to obtain a prenuptial agreement before marriage without spending thousands of pounds on lawyers' fees. The agreement is drafted by qualified solicitors to your exact requirements. 
Frequently Asked Questions
Can You Get a Prenup Online?
Can you get a prenup online in the UK is a question being asked more and more. These agreements are now considered to be an essential 'insurance policy' for those who want to protect their assets before entering a marriage.
Many people in the UK are now choosing this strategy and not just those with a high net worth. If both parties are in an agreement and have taken legal advice then getting a prenup online is a sensible option.
Can a UK prenuptial agreement be changed?
Yes a prenuptial agreement can be changed at any time, providing both parties agree to the changes.
It is in fact advisable that prenups are reviewed every few years to ensure they take account of the latest situation within the marriage, for example if there has been a material change of financial circumstances or after life events such as the birth of a child.
Prenuptial agreements can have clauses inbuilt so that they might be reviewed after a certain passage of time or following changes in circumstances, such illness or a change in employment status.
Can I get a prenuptial agreement after getting married?
You can only get a prenup agreement before you get married, but you can get a postnuptial agreement any time during a marriage.
A postnup can cover all sorts of assets including property, savings, pensions, inheritance, and high-value art and jewellery.
The aim of a postnuptial agreement is to avoid assets becoming mixed together in the matrimonial pot and to reduce financial disputes further down the line in the case of divorce.
Prenup vs Postnup – What is the difference between a prenup and postnup?
Prenup and postnup agreements are fundamentally the same type of contract that are used to set out how the assets of each partner should be distributed in the event of divorce. But the big difference, and it is a crucial one, is that prenups are entered into before marriage whereas postnups are formed after marriage.
So in summary, you must get a prenup before you are legally married, but you can get a postnup any time after getting married.
Which is better prenup or postnup?
The question of whether prenup and postnup agreements are equally effective is a difficult one as there is no definitive answer.
One view is that since prenups are agreed upon before marriage, it can be easier to decide who owns what while both parties are still leading independent lives and don't have mixed assets. Coercion is also less likely when signing before couples are actually married.
An opposing argument is that although postnups can't side-step the authority of the court any more than a prenup, they have become more persuasive in financial proceedings because they usually involve a party giving up existing rights.
For the most part, once agreed upon and provided the necessary steps have been taken to ensure the court will take the agreement into account, both prenups and postnups are likely to be equally as effective. Both types of agreement can give divorcing couples a quick and inexpensive resolution to a financial settlement dispute, as opposed to many months in court with a costly outcome that cannot be predicted.
The choice of prenup or postnup may simply come down to the fact that if you are already married and feel that an agreement is appropriate then a postnuptial agreement is your only option.
Are nuptial agreements binding Radmacher v Granatino?
As we previously stated, nuptial agreements are usually recognised in UK courts, though judges do have the discretion to depart from the agreement. So what was the decision in Radmacher v Granatino and why is it important?
The answer is that only Parliament can make nuptial agreements legally binding in the UK, however in the case of Radmacher v Granatino the Supreme Court ruled:
"The court should give effect to a nuptial agreement that is freely entered into by each party with a full appreciation of its implications unless in the circumstances prevailing it would not be fair to hold the parties to their agreement."
Therefore, while the Supreme Court decision in Radmacher v Granatino does not automatically make nuptial agreements legally binding, this judgement made on 20th October 2010 marks the point in UK legal history where nuptial agreements became close to binding and brings the law a step closer to enforcing them.
The Supreme Court is the final court of appeal in the United Kingdom for all civil cases.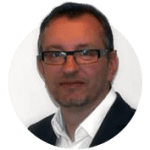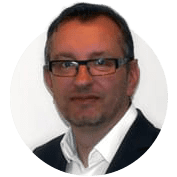 Mark Keenan, the founder of Divorce-Online.co.uk, said: "Discussing how assets are to be split in the event of a divorce might feel unromantic before getting wed, but it is an important step towards protecting yourself and your finances later in life.
Having these conversations won't ruin your relationship, it could actually make it stronger. A side benefit to getting a prenup is that it forces couples to get into the day-to-day details of their finances and how they think about money.
Even if you are not currently wealthy, you never know where you will end up financially and if a relationship will stand the test of time so it's still just as important for you".