Qualified Divorce Solicitors in Nottingham
We provide an affordable, efficient and professional alternative to high-street solicitors in

Nottingham

We understand that going through a divorce or separation is difficult and emotional. We're here for you when you need us the most.

Providing you with professional legal advice to ensure you obtain the best outcome for yourself and your family.
Finding a specialist family law firm to help with a divorce in Nottingham can be difficult, especially when the average hourly rate charged is £205 + VAT.
However, just because you live in Nottingham doesn't mean you should need to spend a fortune on receiving professional advice from qualified solicitors to ensure you receive a fair settlement following a divorce.
The divorce procedure is mainly a paperwork exercise, however, ensuring you achieve a fair settlement of held marital assets is certainly not and requires specialist family law solicitors to ensure you achieve this.
Divorce can be a minefield and having professional advice before getting started can ensure you are entering into a divorce with the right knowledge so you are legally protected in the future.
Our Nottingham based divorce solicitors can provide you with professional advice and information on the grounds for divorce that might be the most suitable for your situation along with information on finances, such as pensions, property, maintenance and other such matters.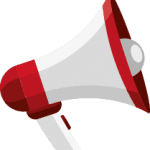 No-Fault Divorce Is Here – It is no longer possible to submit a divorce application under the previous divorce law. The new no-fault divorce law was introduced on 6th April 2022 – effectively ending the blame game that plagued the old divorce system by causing conflict between the two parties.
No-fault divorce now makes it far easier for couples to obtain a divorce.
Can I Get a No-Fault Divorce? You can get started with your no fault divorce now. Once you have purchased our Managed No-Fault Divorce Service for £199, our team will submit your divorce application to the court and handle all aspects of your divorce for you.
The Divorce Process Explained
Our expert Nottingham divorce solicitors are on hand to handle the entire divorce procedure for you, from start-to-finish and unlike high-street solicitors, there's no need to visit our offices any time point.
You can provide us with all of the details we need to complete your divorce application online via a questionnaire. You can also stay up-to-date throughout the process in your account without needing to call or email us at any point.
1
Start a Divorce Application
One person starts a divorce by making a divorce application to the court on the basis of the irretrievable breakdown of the marriage.
The previous divorce law required people seeking divorce to give evidence of one or more of five facts to establish the irretrievable breakdown of the marriage; 3 are based on 'fault' and 2 are based instead on a period of separation.
A no-fault divorce no longer requires you to set out any reasons for the irretrievable breakdown of the marriage.
2
Acknowledgement of Service
The next step in the divorce process involves your partner being sent a copy of the divorce petition and the acknowledgement of service (AOS).
Your partner has 14 days to complete and return the AOS to the court.
The new divorce law introduces a new minimum period of 20 weeks from the start of proceedings to confirmation to the court that a conditional order of divorce may be made.
This 'reflection period' allows a greater opportunity for couples to agree practical arrangements for the future where reconciliation is not possible, and divorce is inevitable.
Such matters could include child arrangements and the division of any money or assets.
3
Application for the Conditional Order
At this stage, you are asking the court to proceed with the divorce. If the court approves your divorce application, they will issue you with a Certificate of Entitlement to confirm the date of your conditional order. This will typically take a few weeks.
At this point, the court has granted you the divorce, which introduces a six-week cooling-off period before being able to apply for the final order.
Couples who have had a financial consent order drafted can now apply to the court for its approval.
If you submit the financial order at this time, it usually results in being granted alongside your final order (formerly Decree Absolute). This will prevent any future claims being made by either party and ends all financial ties.
4
Application for Final Order
The final order (decree absolute) will usually be granted within 24 hours.
This order legally ends your marriage and enables you to remarry.
A divorce in England and Wales will take roughly 6-7 months in the most simplest of cases.
Compare Our Service vs High-Street Solicitors
If you are new to online divorce solicitors and how they are different from the traditional high-street solicitors, the below should help show you the main differences.
Few people actually go into expensive high-street premises anymore
Thousands more people each year are doing their via online services
People dislike the inconvenience of visiting physical offices for meetings
No need to visit our offices or take time off work.
Excessive hourly fees provide no guarantee on the cost of your divorce
Our fixed fees provide you with clarity from the start.
Speaking to your solicitor via a receptionist can be frustrating and costly
Speak to your personal adviser directly at anytime throughout your case
Staying updated on your case requires you to chase for updates
Track your entire divorce procedure online, 24/7
"I selected Divorce-Online earlier this year to handle all aspects of my divorce as i needed a swift, easy and inexpensive solution. They delivered on all fronts which made a difficult situation quicker, easier and stress free".
See our latest reviews.
Nottingham Divorce Solicitors Service for £399 Inc VAT!
Do you want to have a qualified divorce solicitor handle your entire divorce procedure for you without breaking the bank?
If you answered yes, then you are in the right place as that is exactly what this service does.
This service involves everything from the drafting and filing of your divorce papers to dealing with any court queries that might arise. You can get started today and have your decree absolute within 18-20 weeks.
Frequently Asked Questions