Unreasonable Behaviour Divorce – £189
We'll manage your entire divorce application through court for you, whilst keeping up-to-date on your case at each step. This service gives you peace of mind at a difficult and painful time for most.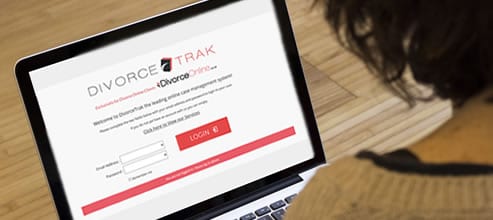 Unreasonable Behaviour Divorce Service For £189
We'll manage all aspects of your divorce based on the grounds for divorce unreasonable behaviour, including the drafting and filing of all divorce papers at court and dealing with any queries from the judge.
You can track your entire divorce procedure online in your own personal case area.
We provide a quicker, easier and more personable service than solicitors do, and for a fraction of the cost.
We Manage Your Unreasonable Behaviour Divorce for Just £189!
Unreasonable behaviour is the most common grounds for divorce in England & Wales, because it allows couples to divorce without waiting 2 years if no adultery has taken place.
However, it's also the easiest to get wrong, so it's important that you understand exactly how this ground works and what's involved with it.
Using this service, you won't need to draft any divorce paperwork, visit our offices or attend a court hearing, saving you time, stress and money.
You will have your entire divorce application processed for you, from start-to-finish, including the drafting and filing of all divorce documents with the court, right up until you receive your decree absolute.
Who Is This Service Ideal For?
This service is ideal for people that want to obtain a quick, inexpensive and stress-free divorce using unreasonable behaviour as their grounds for divorce.
We handle everything for you from start-to-finish, meaning no time off work visiting our offices or attending a court hearing is necessary.
The benefits of this service over hiring a solicitor or doing it yourself
You will save over £750 on the cost of your divorce compared to hiring solicitors.
Divorce applications through us typically finalise in 10-12 weeks quicker.
There is no complicated form filling as we do this all for you.
You can track each step of your divorce 24/7, via your online case portal.
There will be no court hearings necessary for either party.
Children's arrangements – We can help you with or without children.
Free telephone and email support throughout your divorce, should you need it at any point.
You pay one low-cost fee of £189, which covers both parties. No nasty hidden or hourly fees to pay.
It's important to know that making serious allegations against your spouse isn't what the court are 'looking' for.
You must provide proof to the court that your marriage has irretrievably broken down and the marriage is past being repaired.
Using unreasonable behaviour, you do this by detailing 4-5 examples of your spouse's behaviour that led to the break down of your marriage.
The allegations you make must be true and should be of your ex-partners behaviour and cannot be any of your own behaviour.
These reasons or allegations against your spouse must be worded in a specific way that satisfies the judge, but we want to keep relations as amicable as possible, so we are careful with how we word the allegations on the divorce petition.
You can prove the breakdown of your marriage by alleging examples of your spouse's unreasonable behaviour, such as (but not limited to):
The Respondent has been physically or emotionally abusive to the Petitioner.
The Respondent has unreasonable sexual demands.
Your spouse has been verbally abusive towards you on numerous occasions causing you distress.
The Respondent does not want to engage in any sexual or physical relations with the Petitioner.
The Respondent refuses to discuss the issues within the marriage with the Petitioner.
Your spouse is financially irresponsible/reckless.
You socialise separately and spend more time alone or with friends than together.
The Respondent has had an inappropriate association/relationship with another person.
It is common for people to get overwhelmed when it comes to finding examples of unreasonable behaviour, but there's no need when using our service.
Generally, most people will have several examples of their spouse's innappropriate behaviour that can be used to obtain a divorce, which we'll draft for you on the divorce petition.
What you need to do next to get started with this service
Complete our simple online order form.
Then, complete an online questionnaire detailing some basic marriage details.
Provide us with examples of your spouses unreasonable behaviour, so we can draft your divorce petition.
We will then draft and edit your divorce petition to ensure it's correct.
Sign your divorce papers that we post to you and then return them back to us.
We will now securely send your divorce petition into court for you to start divorce proceedings.
You can call us on 01793 384 029 to speak with an adviser before getting started with this service, it's completely free and is a great way to find out more information should you need it.
Court fees in divorce are set by the government and are currently £550 to file for divorce. They are paid at the time you start divorce proceedings and can be paid via cheque, postal order or over the phone with ourselves at any time.
If you are on a low-income or receive certain benefits you may be entitled to a remission with these fees, call us on 01793 384 029 to find out if you need to pay court fees.
There's not a quicker, cheaper or more straightforward way to obtain a divorce using unreasonable behaviour as your grounds for divorce, than by using this service. More than 40,000 people have used our service since 1999.
Start your divorce below by clicking the order button and following the simple steps.
"I selected Divorce-Online earlier this year to handle all aspects of my divorce as i needed a swift, easy and inexpensive solution. They delivered on all fronts which made a difficult situation quicker, easier and stress free".
See our latest reviews.
Unreasonable Behaviour Divorce Service – £189
This service is the quickest and easiest way to get divorced when looking to file for divorce using unreasonable behaviour. Our team of divorce experts handle all aspects of your divorce and keep you updated on the progress at each step of the way.