Solicitor Divorce & Financial Consent Order Service for £399
This service is perfect for those of you that require a solicitor to go on the court record on your behalf and also provide you with professional legal advice on achieving a fair financial settlement.
Our qualified and experienced family law solicitors will handle your entire divorce and the making of a financial consent order to put any financial agreement you have reached into legal effect.
All telephone calls, letters and legal advice given by your dedicated solicitor are included under the fixed fee of £399. There are no nasty hidden or hourly charges like you get at most solicitors practices.
All correspondence with the court, your spouse or their solicitor is also included. Your solicitor will keep you updated on the progress of your case, each step of the way.
With Divorce-Online you get a high street service, without the high street costs
You will obtain a professionally handled divorce for a fraction of the cost of a high street solicitors, whilst also obtaining a consent order (clean break) to legally separate and protect your assets, which prevents future claims in the future for both parties.
This service will save you over £1,000 compared to using a high-street solicitor to manage your entire divorce and consent order procedures, with the average hourly rate being between £100-£200 per hour.
COMPLETE OUR SIMPLE ORDER FORM TO START - £399

Here's How Our Online Solicitor Divorce Service Works
Step 1 - Complete our simple online order form and make the one-off payment of £399.
Step 2 - Receive a client care letter by email from our solicitors with all their contact details.
Step 3 - Receive legal advice from your solicitor to ensure you're acheiving a fair settlement.
Step 4 - Your solicitor will then draft your divorce documents, before asking to hear the detials of your financial consent order.
Step 5 - Communicate with your solicitor via phone, email and Skype throughout the process, meaning no speaking to receptionists or visiting our offices is necessary.
Why You Should Use Our Solicitor Managed Divorce Service
You'll save over £1,500 compared to using a high-street divorce solicitor.
All divorce and financial order documents are completed and filed at court for you.
All correspondence with the court, your spouse and any opposing solicitors is dealt with for you.
24/7 online case tracking – Your own personal area with case updates.
Free legal advice on achieving a fair settlement is included throughout.
Financial consent order (clean break agreement) will also be obtained.
Free telephone and email support provided throughout your case, any time you need it.
What are the total costs involved with this service?
You will need to pay £399 to have a qualified solicitor prepare, file and handle your entire case including obtaining you a consent order to prevent future claims after your divorce. This includes legal advice on achieving a fair settlement.
Over 20,000 people in the UK have used this service to obtain a low-cost solicitor divorce.
More people each year are seeking a more affordable and efficient service than what is usually provided by local solicitors firms.
Court fees in divorce are set by the government and are currently £550 to file for divorce & £50 to file a financial order. They are paid at the time you start divorce proceedings and can be paid via cheque, postal order or over the phone with ourselves. If you are on a low-income or receive certain benefits you may be entitled to a remission with these fees, call us on 01793 384 029 to find out more.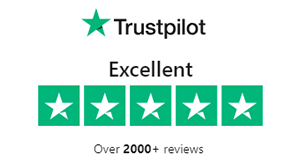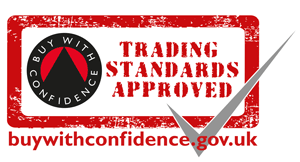 "I used the solicitor divorce service because I wanted a professional, easy and inexpensive solution for a fraction of what I was quoted elsewhere. They delivered on all fronts which made a difficult situation easier and pain free."
See our latest reviews.
Solicitor Divorce Service - £399
This service provides you with a way of obtaining a professional divorce for a fraction of the cost of what high-street solicitors charge. Your dedicated divorce solicitor will handle all aspects of your divorce and financial agreement from start-to-finish.