Divorce with a Missing or Non Consenting Spouse
This service is for people who are unable to locate their spouse or where they believe their spouse won't consent to the divorce proceedings. This service is a one-off fixed fee of £449.00 including VAT, compared to over £1,500 minimum with a local solicitor.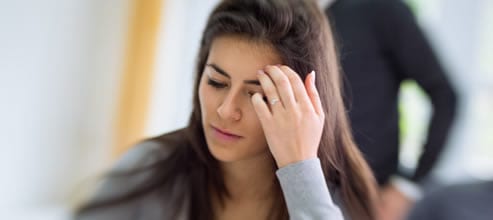 Can You Get an Automatic Divorce After a Long Separation?
Divorce-Online family law experts are often asked the question "Can you get an automatic divorce after a long separation?" The simple answer is regardless of how many years you have been separated from your ex-husband or wife, there is no such thing as an automatic divorce in England or Wales. So whether you have been separated for 5 years, 10 years or more, you will not be granted an automatic divorce.
Under UK divorce law, your spouse must have the opportunity to see and comment on the divorce papers.
Therefore, if you've been separated for a long time you need to file for divorce on the grounds of 5 years of separation. If you no longer have contact with your ex this can be difficult as the Court will require an address for the Respondent.
If you don't have an address for the Respondent, you have to show the court;
That you do not know where your spouse is residing.
What you have done to locate them, such as contacting relatives and friends, searching the electoral roll, or enquiring with their employer.
If you have an address for your spouse or could locate them through friends or family this will reduce the costs of your divorce. For more information, call our divorce advisors for a free consultation on 01793 384 029.
We recommend exhausting all avenues when trying to locate your spouse as it reduces the cost of your divorce and the time in which you can obtain your decree absolute.
Divorce-Online have dealt with thousands of online divorces using the 5-year separation ground, so we are experts in helping you get a stress free divorce using this ground for divorce.
Who is a Missing Spouse Divorce Service for?
The missing spouse divorce service is for people that wish to get a divorce on the grounds of 5 years separation, but have no contact with their spouse and have no address to locate them.
Instructing solicitors could cost you over £2000, we can manage the entire process for just £449 fixed fee.
Our service allows you to carry on with your life whilst we deal with obtaining your divorce for you.
We will prepare all required application forms and divorce forms you will need to apply for divorce under these circumstances.
You do not need to employ a solicitor to handle your divorce when you order this service as we deal with everything for you from start to finish, saving you over £1,000 compared to using a solicitor.
Court fees are payable of £550 as a minimum. Extra court fees may be payable depending on how many applications we have to make for you. These cost £45.00 each time. These additional court fees only apply if you don't have an address for you spouse. You may be exempt from the fees if you are on low income or benefits.