Managed Divorce Service for £189 - Don't spend £1,000 on a Solicitor!
Our Managed Divorce Service ensures that you not only achieve an amicable divorce in a quick and professional manner, but that the divorce process is managed for you at a fraction of the cost of a traditional solicitor.
If you would like someone to handle your divorce for you from start-to-finish, then this service is for you.
We do all the work for you from preparing the correct documents, to filing them and of course chasing the court on your behalf to make sure your divorce goes through as quickly and smoothly as possible.
As the UK's largest divorce service we have been dealing with online divorces for over 18 years, so you can be sure that our expertise in getting it right first time is worth choosing our service.
We can also help if you have children within the marriage, property to divide or if your case is more complicated than usual, just call us on 01793 384 029 for a free consultation.
Who Is This Service Ideal For?
This service is ideal for people that want to obtain a quick divorce with as little fuss or stress as possible, whilst being kept up-to-date throughout the process. You'll receive your decree absolute within 16-20 weeks and by using this service you will save over £750 on the cost of your divorce.
What you need to do next to start your divorce...
Complete our simple online order form.
Then, complete an online questionnaire detailing some basic marriage details.
We will then draft and edit your divorce petition to ensure it's correct.
Sign your divorce papers that we post to you and then return them back to us.
Your case manager will now securely send your divorce petition into court to start divorce proceedings.
You can login to your secure case area anytime throughout the process to get an idea of how long you have left until you receive your decree absolute.
You can call us on 01793 384 029 to speak with an adviser before getting started with our Managed Divorce, it's completely free and is a great way to find out more information should you need it.
The benefits of this service over doing your own divorce
You'll save up to £1,000 on the cost of your divorce.
Your divorce will finalise in 10-12 weeks quicker.
No complicated form filling - we do this all for you.
24/7 online case access - to track each step of your divorce.
No court hearings - No court attendances for either party.
Children's arrangements - We can help you with or without children.
Free telephone and email support throughout your divorce, should you need it at any point.
You pay one low-cost fee of £189, which covers both parties. No nasty hidden or hourly fees to pay.
This service deals with the ending of your marriage, it does not deal with your property, finances or pensions.
If you have agreed how you are dealing with your assets and finances following a divorce, our Managed Divorce & Consent Order Service is the ideal service for you.
Court fees in divorce are set by the government and are currently £550 to file for divorce. They are paid at the time you start divorce proceedings and can be paid via cheque, postal order or over the phone with ourselves at any time.
If you are on a low-income or receive certain benefits you may be entitled to a remission with these fees, call us on 01793 384 029 to find out if you need to pay court fees.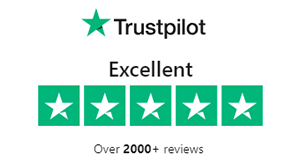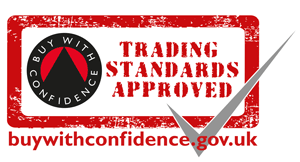 "I selected Divorce-Online earlier this year to handle all aspects of my divorce as i needed a swift, easy and inexpensive solution. They delivered on all fronts which made a difficult situation quicker, easier and stress free".
See our latest reviews.
Managed Divorce Service - £189
This service is the quickest and easiest way to get divorced. Our team of divorce experts handle all aspects of your divorce and keep you updated on the progress, each step of the way.