Separation Agreement Service for £299.00 - Save Over £750
Our Separation Agreement Service is managed by highly experienced and qualified family law solicitors for our clients to ensure you recieve a high-quality service for a low-cost fixed fee.
You will provide us with basic details regarding the agreement you've reached and then those details will be passed to our solicitors, who'll proceed to draft your order as instructed.
They will then give you instructions on how to sign your agreement and put it into legal effect for just £299.00 including VAT saving you over £750.00 compared to using other online services such as the co-operative.
The agreement you've reached will be drafted by qualified solicitors with 10+ years experience and will not be a template order that can be found on Google as these will not be granted by a judge.
Those types of generic and templated agreements will not pass through court and the judge reviewing your order will likely throw it out, meaning you've wasted your time and money.
We have dealt with thousands of separation agreements since 1999, so you can be sure your agreement will not only be drafted correctly but also will put your agreement into legal effect through court.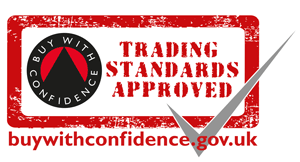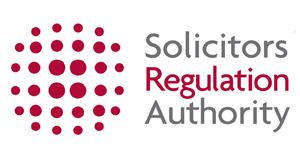 Reaching an agreement with your spouse & why it's important
A separation agreement is also known as a 'Deed of Separation'.
It records from the start who is to have what and what both parties' responsibilities are with regards to children and finances.
This type of agreement can also help avoid the need for court proceedings at a later stage, when it comes to filing the divorce.
ORDER YOUR SEPARATION AGREEMENT TODAY FOR JUST £299

Examples of what can be covered in a Separation Agreement
A separation agreement can pretty much deal with anything you want it to and each agreement we prepare is unique and drafted specifically to the needs of each client.
Here are some examples of what can be included in the order:
How much each party is to pay in respect of the mortgage, rent or household bills until you are able to move.
How your debts will be split between you.
How the money from the sale of a home will be split after payment of fees.
How pensions will be divided in the event of divorce.
How to separate joint bank accounts and savings.
The division of personal property such as cars, CD collections, and furniture.
The payment of any ongoing maintenance for a spouse or children
Who the children will live with and when they will see the other spouse.
Are separation agreements enforceable in court?
The court has to take any prior agreement into account in the event of a matrimonial dispute. As long as the agreement was drawn up without duress and both parties disclosed their income and assets truthfully, the agreement will be upheld.
How to obtain a Separation Agreement
Complete our simple online order form and make a secure one-off payment.
You will now need to complete an online questionnaire with some details on your agreement.
These details are then sent to your drafting solicitor who will prepare and draft your indiviudal separation agreement for you.
The drafted agreement will then be e-mailed to you for approval to ensure it matches the agreement you've reached and provided us with.
You can of course raise any questions at any time, ask for amendments etc, until you are happy the agreement reflects your wishes (all included in the price).
It typically takes 31 working days for a separation agreement to be drafted, but if speed is important to you, it can be fast tracked to within 7 days; call us on 01793 384 029 to find out more.
An Affordable, Professionally Drafted Agreement
Have your separation agreement drafted for you by qualified solicitors for a low-cost fixed fee. There's no need to attend court or our offices. You'll save over £750 by using this service over hiring solicitors.