Clean Break Consent Order Service – £399
If you have agreed on how you intend to split your property, assets, and finances within your marriage, you will need to obtain a financial order. A consent order will make your agreement legally binding and prevents future claims from being made against either party.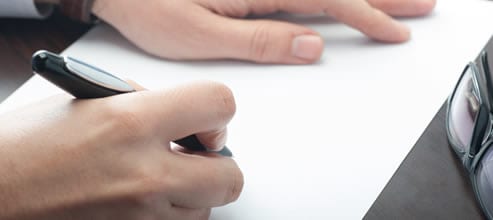 Clean Break Consent Order Service – £399
This service involves a qualified solicitor drafting your consent order to your individual needs within 31 working days for £399. 
Obtaining this type of court order through high-street solicitors would cost £750+VAT. 
You'll be presented with draft consent order papers that simply need to be signed and sent into court.
Clean Break Consent Order – Save over £1000 in Legal Fees
A consent order is a legal document that states how you intend to separate your assets and finances when ending your marriage and is made by agreement.
Obtaining a consent order is the only way divorcing parties can ensure that any agreement reached is legally enforceable, which will then prevent any future claims being made by both parties.
For a consent order to be made legally binding by a judge, it will need to be drafted by a solicitor. Most solicitors will charge over £750 + VAT to prepare your consent order; our fee is just £399 and that is a fixed fee.
We'll send you the professionally drafted consent order document for you and your ex-partner to agree and sign.
If you aren't confident dealing with it yourself, why not let our solicitors handle everything for you?
Our Solicitor Consent Order Service for £599 involves our qualified solicitors drafting your court order and filing it with the court for you, including dealing with any queries the judge may raise about your financial order.
What Assets or Clauses Can Be Included Within My Financial Agreement?
This service suits those who want to include the below assets as part of their financial agreement:
Clean break – preventing any future claims
The sale/transfer of any property
Savings and/or Debt provisions
The division of any personal belongings
Child and/or Spousal maintenance
Lump-sum payments
Business assets or investments
Pensions
This service doesn't include a pension sharing order as part of the £399 fixed fee. If you want to separate pensions, please view our Solicitor Consent Order Service.
In order to obtain a consent order after your divorce, both parties will need to be in agreement on the division of your assets. This is because a consent order is a voluntary agreement and must be signed and approved by both parties.
Once you file the consent order with the courts, it typically takes between 8-10 weeks for the judge to approve your order and make it legally binding.
Please Note: Court fees are currently at £53.00 to apply for a consent order. You may be exempt from paying court fees if you are on a low-income or benefits. You must also be in agreement to use this service.
The Main Benefits of Using our Clean Break Consent Order Service
Fast Turnaround – Your agreement is drafted within 31 working days of receiving your details. This can be fast-tracked to within 5-7 days. Call us on 01793 384 029 to find out how.
Peace of Mind – Move on with your life in the knowledge that no future claims can be made against you.
Affordable – Most solicitors will charge £750+ VAT for the same service.
Guidance – We'll provide you with clear instructions on how to submit the consent order to the court to make it legally binding.
Professionally Drafted – A qualified & experienced solicitor will draft your individual consent order.
Stress-Free – No need to take time off work or visit solicitors' offices, everything can be completed via email and post.
Used by Thousands – Our service has been used by thousands of clients.
Follow These 3 Simple Steps to Obtain Your Consent Order
Complete our online order form.
Both parties need to complete a quick & simple online questionnaire detailing your financial agreement.
Your solicitor will draft your consent order forms and send them to you, to agree and sign with a comprehensive guide.
Professionally Drafted Consent Order – £399 Fixed Fee
Have our qualified divorce solicitors with over 20 years of experience draft your agreed financial settlement so that you can file it with the courts yourself and secure your financial future without breaking the bank.