Guide To Clean Break Consent Orders in Divorce
The pronouncement of the decree absolute in divorce proceedings does not prevent a party to the divorce making a future claim against the other's income or assets.
The only way to prevent either party from making future financial claims is to obtain a clean break consent order, which ends all financial commitments as husband and wife.
A clean break order is a voluntary financial agreement entered into by divorcing couples to ensure that all mutual financial affairs are completely severed.
Without obtaining a clean break consent order the parties claims against each other's finances will otherwise remain open as our below example shows.
Any financial application must be drafted by a qualified solicitor in order for the agreement to be granted by a judge.
Finding a template on Google will not suffice when being reviewed by the court, however, that does not mean obtaining a clean break order needs to cost you thousands.
If both parties have agreed on their financial settlement and wish for a solicitor to draft the financial documents for them, we can help for just £199. Call us today on 01793 384 029 or view our clean break order service online.
How much does a clean break order cost?
A standard clean break order costs £199 including VAT + a £50 court fee, which is paid when you file the financial papers with the court.
We understand that most people aren't confident in processing the order through court themselves, so this service includes us managing the financial application through court for you!
It will likely to take you around 6-8 weeks to obtain a clean break order, but this varies from court-to-court and how you process it through the court.
It typically takes 28-31 working days for a solicitor to draft your formal agreement and a further 3-5 weeks for the court to rule upon and approve your application.
Most people who apply for an agreed financial order have it signed and sealed by a judge shortly after they receive their decree absolute.
What happens if there is no clean break consent order obtained?
If you don't obtain a clean break consent order through the court, your spouse at any point in the future could go back to court and claim for money from you, if for example, you win the lottery or receive an inheritance.
A real-life example of EuroMillions winner paying more to former wife
If this blog post doesn't persuade you to consider obtaining a clean break consent order following divorce, even if there are no or limited assets to divide, then the case of Nigel Page should.
Nigel Page had been divorced from his ex-wife for 10 years when won £56m in the Euro Millions draw a few years ago, yet he was forced to pay £2M in an out of court settlement, due to there being no clean break consent order.
Although lottery wins are very rare, these circumstances highlight the importance of finalising your financial matters in a properly drafted clean break order with your divorce proceedings.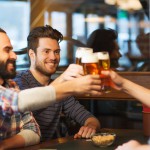 Save money sorting out your finances
We help couples that are in agreement with their finances every day save time, stress and money compared to hiring high-street solicitors. Our fixed fee service for £199 is an affordable service handled by qualified solicitors.
Clean break order or consent order – what's the difference?
This is an area where people that are looking to separate matrimonial finances often get confused.
A clean break order and consent order are essentially the same things, however, a consent order is drafted for couples that have assets and finances to divide, e.g. pensions or property.
A clean break order is primarily for couples that have no on-going financial dealings, e.g. maintenance or division of property and want to end their mutual financial obligations as a married couple.
If you didn't own the property that you lived in as husband and wife and have no children, then a clean break order is still essential to ensure that both parties can move on without being able to be taken back to court in the future for more money.
Agreeing on your financial agreement
You may be all sweetness and light when you file for divorce, but things change and sometimes very quickly.
For instance, new partners can be a driving force for asking for more money if they think the original deal was unfair or the new couple are short of money.
Therefore, agreeing on your financial settlement at the same stage of divorce proceedings is advisable, because they can in most cases be completed at a similar time; meaning both your marriage and financial ties will be severed.
The most common reason we see is for claims for pensions, as wive's will often put housing and cash in the bank as a priority when they split and then come to regret it later on, despite a generous deal having been done at the time.
Don't risk your pension for a few hundred pounds
Obtaining a clean break from your spouse following divorce does not mean that there needs to be drawn out or contested proceedings.
When parties reach an agreement in respect of financial matters, this can and should be contained in an order which is approved by the court.
Do not leave financial claims for another day, as without a clear court order, a former wife or husband may pursue financial claims many years after the divorce.
Even people with little or no assets at the time of divorce should consider obtaining a clean break to protect themselves going forward.
It would be negligent of any divorce service or solicitor not to advise this.
Are clean break consent orders expensive?
Obtaining a clean break order can be expensive if you visit a high-street solicitor and asked them to draft the order for you.
However, if both parties are in agreement to obtaining the financial court order then there is no need to pay these excessive fees.
Divorce-Online can help you draft the clean break documents and explain in clear English (no jargon), how to file it with the court to help you save over £900.
Each court order we draft is individual to your circumstances and are not templates.
Clean break order, without a divorce – £199
Managed divorce and clean break order -£299
If you would like to speak to a friendly divorce adviser about arranging your financial court order, call us on 01793 384 029 or email us today.
We can help you deal with legally severing marital ties…
Clean Break
Sever all financial ties
Service Features
The drafting of a clean break order to dismiss any future claims
The completion of the Statement of Information form
We file the clean break order for you and process it through court
We deal with any enquires the court may have
We keep you fully updated throughout the process
Service Description
f you have agreed how you intend to separate your property, assets and finances within your marriage, you will need to obtain a clean break order, which we manage for you from start-to-finish.