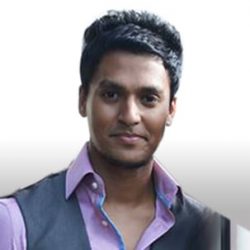 Kamal Ahmed
Web Developer
About Kamal
From a digital marketing agency background, Kamal has over 10 years creative web design and development experience. Since graduating with a 1st class honours in BSc (Hons) Multimedia Computing, he's worked on creative projects for a wide range of companies including Coca Cola, Telegraph, Halifax, Nandos and Thomson Local.
At Divorce Online, his role is to utilise these skills to continually improve a customer's experience when they use services from Divorce Online, from helping them find the service that is right for them, to helping them manage their divorce online in a way that is clear and easy to use.
Kamal enjoys travelling to different parts of the world, having visited over 25 countries in the past few years across North & South America, the Caribbean, Europe, Africa, the Middle East, South Asia and the Far East. He also enjoys both watching and playing football in his spare time.