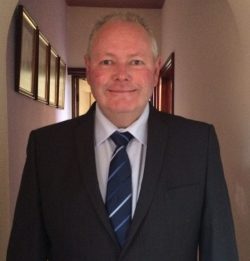 David McLanaghan
SEO & Content Specialist
About David
Based in Coventry, David has long experience of SEO & Digital Marketing, having been involved in the industry since 2011. His previous role within the marketing team at Bluesky Interactive in Warwickshire as their 'SEO Specialist' was to plan and implement the SEO strategy for their portfolio of automotive dealership clients.
David joined the marketing department here at OLS Solicitors in 2021 as their SEO & Content Specialist to assist the Head of Digital Marketing with the ongoing SEO strategy for the Divorce Online website with the aim of increasing site visitors and sales revenue for the company.
His main task is to maintain our leading position in the organic search results of the major search engines by constantly providing updated content that is consistent and professional to help our visitors & clients achieve the best possible experience with our website.
He also enjoys an active life playing sport, mainly squash and some golf, plus walking in the great outdoors while his favourite UK holiday destination is the beautiful west country county of Cornwall.
You can contact David on [email protected]