How To Get a Quick Divorce – From £59 Using Divorce-Online
If there is agreement to the divorce and your relationship with your spouse is amicable, then it is entirely possible to obtain a quick divorce.
Using traditional high-street solicitors to handle your divorce can end up costing you thousands in legal fees. It can also mean not having a resolution to your divorce for up to 12 months depending on where you live. However, dealing with your divorce doesn't need to be expensive, stressful, or take a year, at least not when using Divorce-Online to handle your case.
This simple guide will tell you how to get a quick divorce online, with fixed fees starting from just £59 for a DIY Divorce – a service ideal for people looking to file their own divorce (we draft the divorce papers for you to sign and post).
Quickie Divorce – Made Simple
If you want to get a quick and easy divorce, you'll need to ensure all of the below are in place or you've made steps towards making them happen.
The divorce process for the quickie divorce is largely an administrative process that is completed by the court's staff, but there are many things you can do to help speed up the process in which they receive your paperwork.
Here's how to get an uncontested, quick divorce;
Ensure your spouse will not defend the divorce
Communicate with your spouse throughout the process
Find your marriage certificate before starting divorce proceedings
Find valid grounds for divorce and agree with your spouse
Ask your spouse to complete and return paperwork efficiently
Ensure all details on the divorce petition are correct
File a D8 divorce petition with the court fee payment
Myths about getting a quick or quickie divorce
It's been known for other divorce providers to advertise divorce services that finalise in less than 12 weeks. This is very misleading and only causes disappointment. 
It is also a myth that one type of divorce is quicker than another, regardless of the reason for divorce or length of separation, they all go through the same court process in the date order they are received.
There is an obligatory delay of 6 weeks between the decree nisi and the decree absolute being granted to dissolve your marriage.
There are many things that need to happen before you can even get to that stage and 6 weeks is simply not enough time for that to happen, especially since legal aid has been withdrawn and court staff have been reduced.
Divorce for most of us is a fairly slow process and according to the latest Government figures on divorce timescales, it takes 23 weeks to reach the decree nisi stage of divorce proceedings.
How To Get a Quick Divorce Today…
If you choose our Managed Divorce Service for £199, you'll be able to carry on with your life whilst we handle your divorce for you.
Everything can be completed online and best of all, you can track the progress of your case from your phone or laptop.
1
Find your ideal service
Find the right service for your situation and budget and complete the simple order form to get started. You simply need to make a one-off secure payment to get started with your service.
2
Complete online questionnaire
Log in to your online account and complete the initial questionnaire. We'll use this basic information to draft your divorce papers without needing you to visit our offices.
3
Sign & return divorce papers
You now need to sign the completed divorce papers we send you. We show you exactly where you need to sign and once this is done, you need to return them back to us.
4
Track your divorce online
You can now use your online account to track your entire divorce procedure. We'll notify you at each stage to ensure you don't need to chase us for updates on your case.
Compare Our Services vs High-Street Solicitors
Divorce-Online were the true pioneers for online divorce back in 1999. We believe we still provide the best all-round solution to divorce and help our clients obtain a quick and easy divorce without spending thousands or causing unnecessary stress.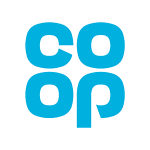 Divorce & Financial Order
Divorce timeframe:
Avg. 5-6 months
Divorce timeframe:
Avg. 5-6 months
Divorce timeframe:
Avg. 6-8 months
Cost of service:
£199 Inc VAT
Cost of service:
£399 Inc VAT
Cost of service:
£720 + VAT
Is the service online:
Fully completed online
Is the service online:
Fully completed online
Is the service online:
Partially completed online
View our Online Divorce Services
There's no easier way of getting a quick divorce than by choosing to use any of our online divorce services. Get started today by choosing the most suitable one for your situation and budget.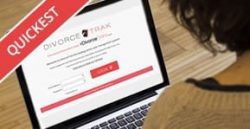 Managed Divorce Service
The most affordable and efficient solution for divorce.
We handle your entire divorce
Track your divorce online 24/7
Supported & updated throughout
Only £199

Divorce & Clean Break
We manage your divorce and obtain you a clean break.
Your entire divorce is handled for you
You can track the process online
You'll obtain a clean break order
Only £299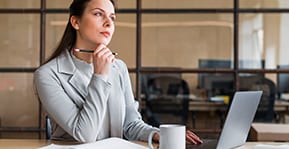 Divorce & Financial Order
We manage your divorce and obtain you a financial consent order.
We handle your entire divorce
Track everything online, 24/7
We obtain you a financial order
Only £399